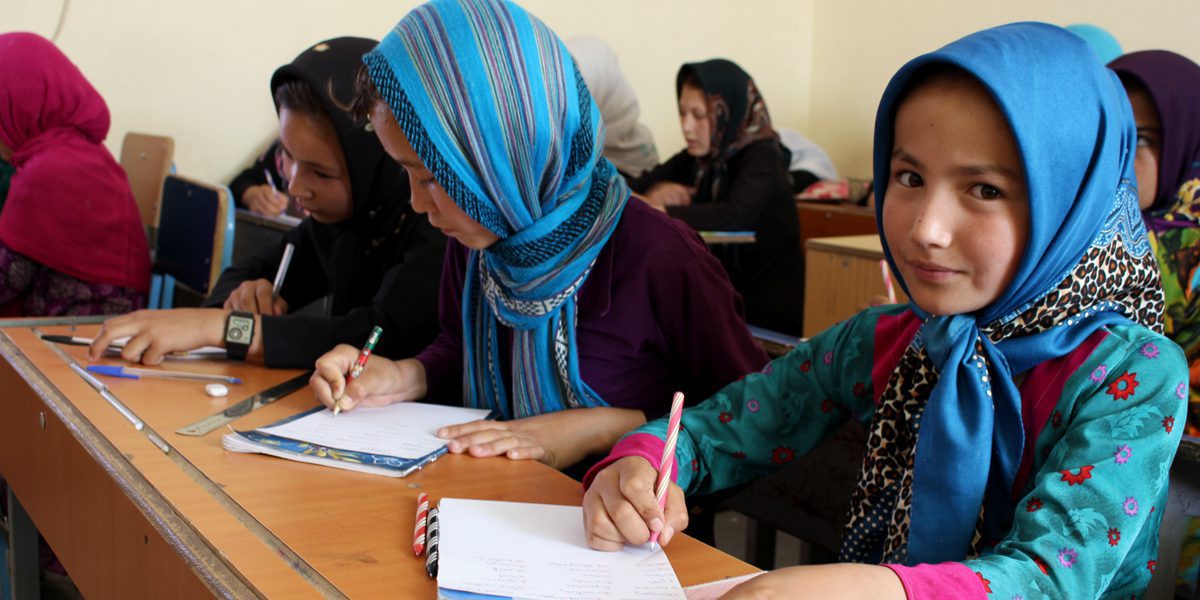 Make an act of faith, hope, and love this Christmas by donating today.
This Christmas season we honour the refugees and colleagues whose powerful witness to faith, hope, and love inspires our work.
Refugees like Anisa, a former student and refugee in Afghanistan. Following her studies with JRS, she went on to earn a medical degree. "I always thank God that I was raised in JRS," says the doctor, who found her "second home" and the courage to pursue her dreams in JRS classrooms. "I broke the chains of discrimination, religious restriction, fear of society, worries about the future," says Anisa, "and I became like a bird."
"The happiest time for me is when the students and I play games together, and when the learning objectives I set for students are achieved," says Roi San, a teacher trained by JRS who teaches displaced children in Myitkyina in Myanmar's Kachin state. Educators like Roi San inspire hope for the future, not just in children, but in the communities their students will help rebuild.
It's not just about keeping refugees alive. It's also about keeping their hopes, strength, light, and love alive, and making sure that those beautiful things don't die in their hearts.
Dr. Ana Paula Cruz, former volunteer with Congolese refugees in Angola
This Christmas season, support our mission as we assure that ever more refugees heal, learn, and determine their own futures. No donation is too small.