Malawi: Salama Africa empowers refugee youth
05 May 2017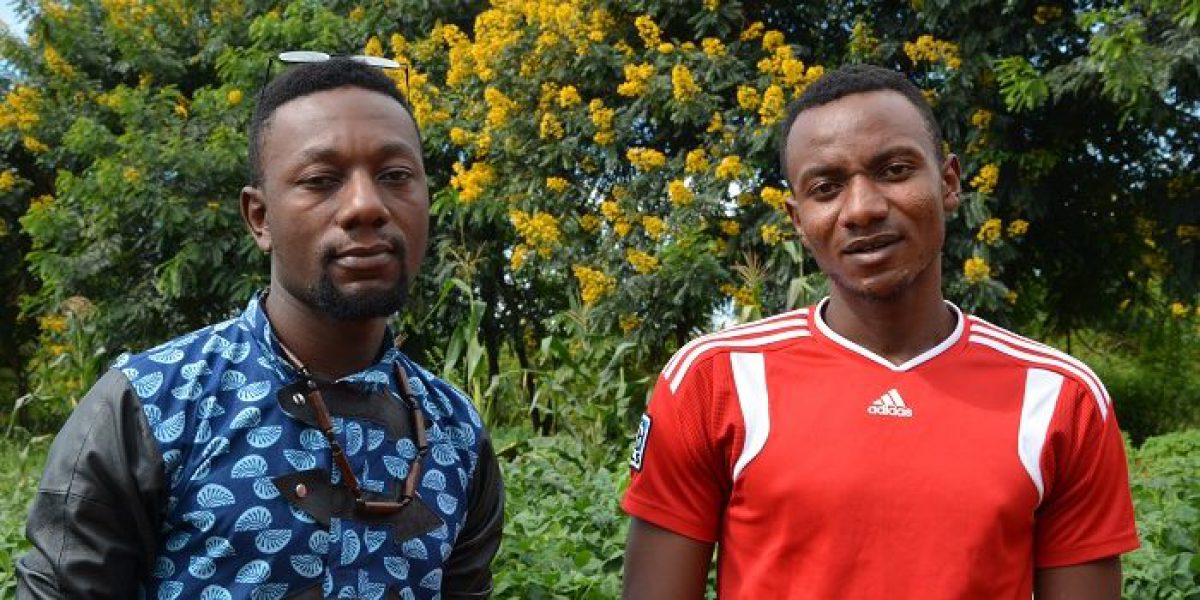 Dzaleka – Alain and Toussaint excitedly exchanged stories and laughs as they talked about Salama Africa, an organization they helped start that empowers youth in Dzaleka refugee camp in Malawi. The group has started a nationally ranked dance group, football teams, and various art classes to help refugee children keep their minds and bodies active.
Alain and Toussaint are both in their third and final year of the Regis University Diploma in Liberal Studies, an online 45-credit curriculum provided by Jesuit Worldwide Learning and offered online through Jesuit Refugee Service's camp-based Arrupe Learning Center.
Alain, a refugee from the Democratic Republic of the Congo (DRC) has lived in Dzaleka for eight years. He attended a JRS run secondary school, after which he continued to the Diploma programme where he studies social work.
In addition to his studies, he participates in an internship programme with JRS' Psychosocial Services project.
"This internship is so important to me because I can gain real-world experience. I get to practice what I am learning and this can be challenging because it is very different than in the classroom," says Alain, "but I love meeting people, hearing their stories, and helping them solve their problems."
His goal is to be able to work with youth by creating empowering environments and helping to implement more formal psychosocial support in schools throughout the community.
Toussaint fled Goma and has lived in the camp for four years. Like Alain, he is studying social work and works with JRS' psychosocial team.
"The community here has so much to offer, we just need to empower people and help them overcome their problems," he says.
Toussaint also works with JRS' WASH (Water Sanitation and Hygiene) team as a water monitor. He brings experience from the DRC, where he worked in public health.
He is assigned to a zone in the camp where he ensures that the population has functioning water sources with clean water. He also educates people to boil their water and other healthy practices to prevent illness and disease.
Together Alain and Toussaint along with many others are working to create opportunities for refugee children in Dzaleka. The dance school is one of the most popular activities with one dance group coming in second place in a national dance competition and dancing throughout the country at various festivals.
Second to dance, their football teams are the most popular activity and they play different teams throughout the region. Salama Africa also offers baking, singing, film, clothes and jewellery making, drawing, photography, and writing classes.
They also provide special support and rehabilitation for youth that have either been suspended or dropped out of school. Beyond their work with youth, they care for other vulnerable populations such as those with addictions by creating support groups.
Salama Africa has had a tremendous impact on their community by inspiring others to pursue their educational and creative aspirations. They hope to continue to spread this impact by building a creative arts and cultural centre in the camp to increase the number of children they can serve.
"At the end of the day, we just hope that the youth in our community will be able to pursue their talents to be able to show the world that refugees are humans too, and we can do anything anyone else can do."