Nigeria: Sarah, working again after displacement
25 November 2020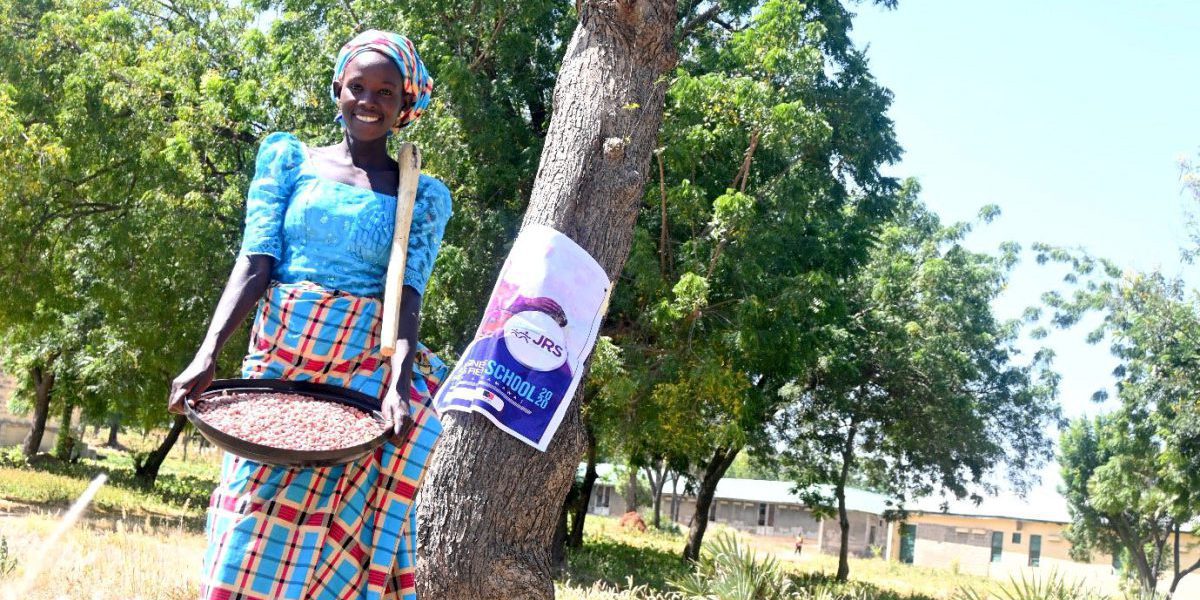 Sarah, 25, was a farmer in her hometown, Chibok, in Borno State, Nigeria. She lived there with her husband and children until they were forced to flee in 2014 due to arrival of Boko Haram, whose violence ravaged the community. Though Sarah and her family managed to escape, life after the flight proved to be terribly difficult.
While displaced, Sarah and her husband struggled to make ends meet and feed their children. As a farmer, she tried to use her agricultural skills to grow crops and sustain an income, but her previous methods of farming were no longer yielding fruit. She also lacked the necessary equipment to successfully cultivate a farm.
In May of this year, Sarah received seeds, herbicides, and fertilizers as a participant of the Farmers Field and Business School programme hosted by JRS Nigeria. This programme aims to train and equip internally displaced women in the farming business so that they might become agents of their own success
After joining the programme, Sarah also learned new methods of farming and how to properly use the resources she was given. Since then, her occupation as a farmer has been quite fruitful.
"The Farmers Business School programme has helped me to know what I didn't know before: new methods of farming, the importance of using improved seeds, the use of dressing chemicals," Sarah explained.
"I have gained a lot from this year's farming," she added, "I joined the women's savings group where I contributed 500 naira on a weekly basis. After 6 weeks of going through the savings cycle, I was able to rent a shop for my business."
Currently, Sarah is also informing other female farmers about the modern agricultural techniques she has learned, therefore helping them to improve their source of livelihood and sustainment.