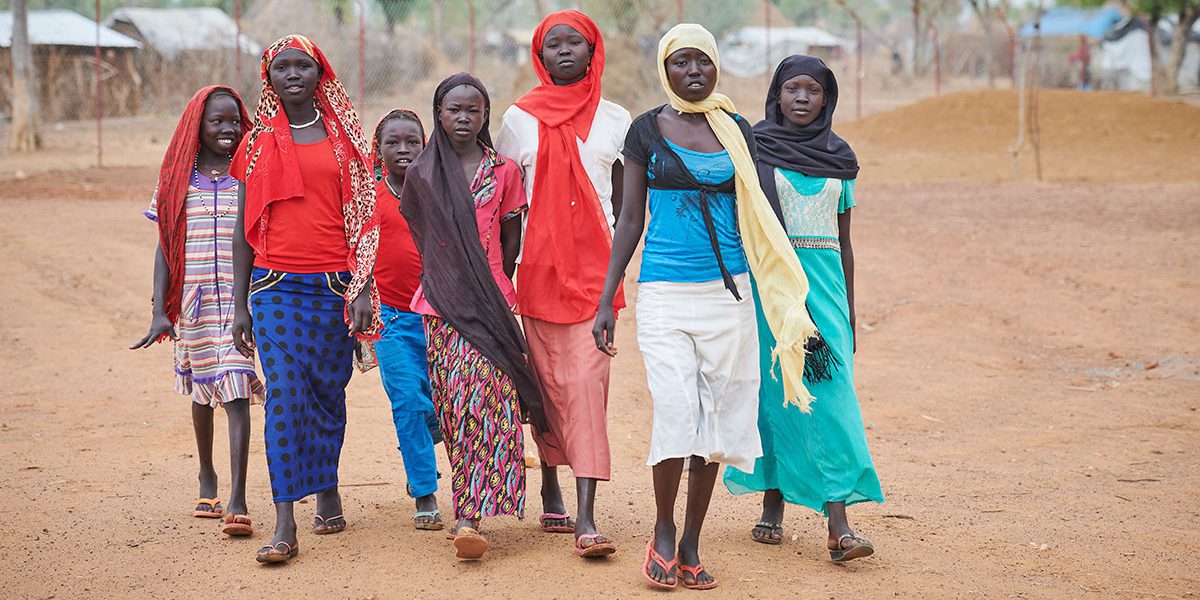 With access to opportunities, a woman becomes an agent of change and social cohesion.
Join us in calling for more opportunities for displaced women and girls to pursue their education and become integrated members in their communities.
Women represent half of the world's displaced population. When forced to leave their homes, they are particularly vulnerable to unique risks, including trafficking, gender-based sexual and physical violence, and heightened discrimination. With a safe space to heal, learn, and unlock their potential, they can rediscover hope and rebuild a sustainable life for themselves and their families.
Yet, displaced women and girls often have very limited opportunities to prosper.
Socio-cultural traditions and reinforced gender roles, along with practices such as child marriage and early pregnancy, perpetuate the challenges that they face in furthering their education and improve their livelihoods. Their transition from one education cycle to the next is often interrupted, with high dropout rates that are not seen amongst boys.
At JRS, we are committed to fostering resilience and healing of displaced women and girls and promoting their access to education and livelihood opportunities and their retention in school. Our work spans from gender-responsive education to vocational training, protection services, and psychosocial support.
When women and girls have room for healing, developing their talents, and improving their livelihoods, their families and communities are more likely to prosper socially and economically.
With access to opportunities, a woman becomes an agent of change and social cohesion. Help us #MakeRoomForHer.
Advocate for girls' education
Click on the images below to download social media cards you can share to advocate for girls' education.