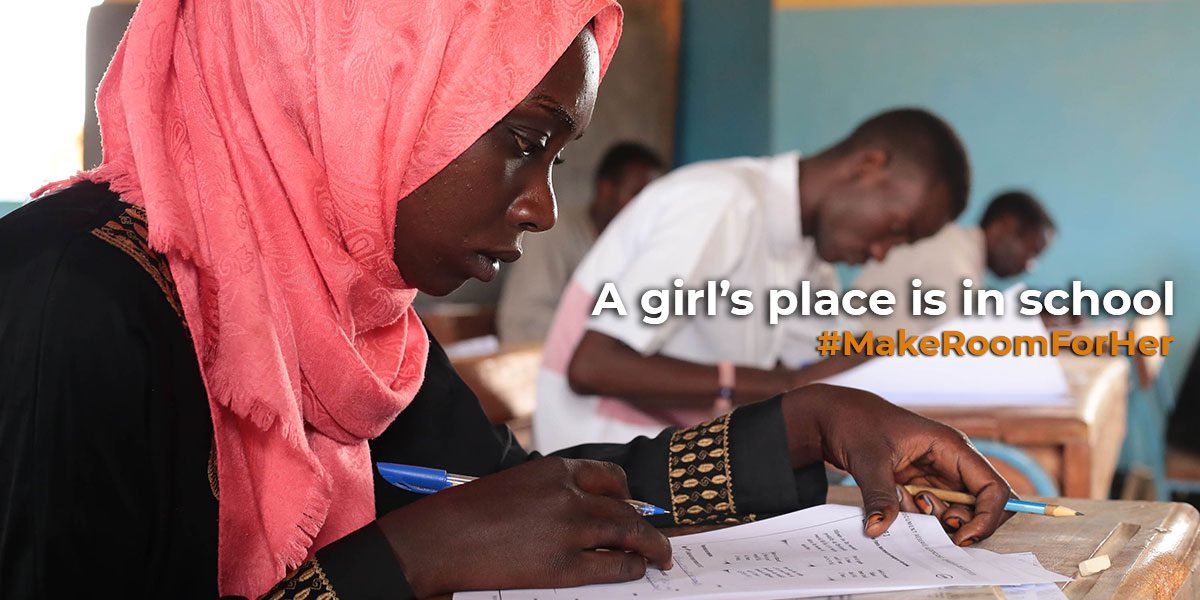 Facing unjust challenges, refugee girls have limited opportunities to pursue their education. At JRS, we believe a girl's place is in school.  Help us make room for her.
Access to education is a fundamental human right. Yet, for millions of refugee girls, education is out of reach.
Socio-cultural traditions and gender roles limit their educational opportunities. Some communities believe there is no need to educate girls, especially in places where child marriage and teenage pregnancy are common. Parents often believe boys have greater future earning potential and, with limited resources, choose to invest in their son's education over their daughter's. Many believe a girl's place is in the home, where she is charged with domestic duties such as retrieving water, providing for the family, and taking care of children. These responsibilities, along with societal and familial pressures, lead to high dropout rates that are not seen amongst boys.
Lack of access to education perpetuates the challenges and vulnerabilities that displaced girls face. JRS wants to ensure inclusive, equal access to education. When refugee girls have access to an education, their families and communities are more likely to improve socially and economically.
The further girls progress in school, the more they develop leadership skills, become income generators, and build self-reliance. But refugee girls are only half as likely to be enrolled in secondary school as boys.
Through the Global Education Initiative, JRS offers focused programmes that support refugee girls as they progress through primary school and transition to secondary education.
At JRS, we believe that a girl's place is in school. Help us #MakeRoomForHer.