South Africa: a livelihoods programme builds hope for the future
27 September 2021
"I didn't know how to start a life here or where to start," says Hugette, one of the students of the livelihoods programme run by JRS in South Africa, which provides training for refugee and South African women in various skills including nails, massage, hair, and make-up.
Hugette fled from the Democratic Republic of Congo (DRC) hoping to find a safer and better life for herself and her children, but when she arrived in the new country life was tough. She heard about the classes at JRS from a friend, and was able to enrol and complete all the training modules of the 2020/2021 class. Now that she graduated, she shares her hopes for the future: "I have the knowledge, I can move up with my life and be independent. Now I know how to do nails, massage, and make-up. My dream is to open my own business, rent a space and hire people to help me."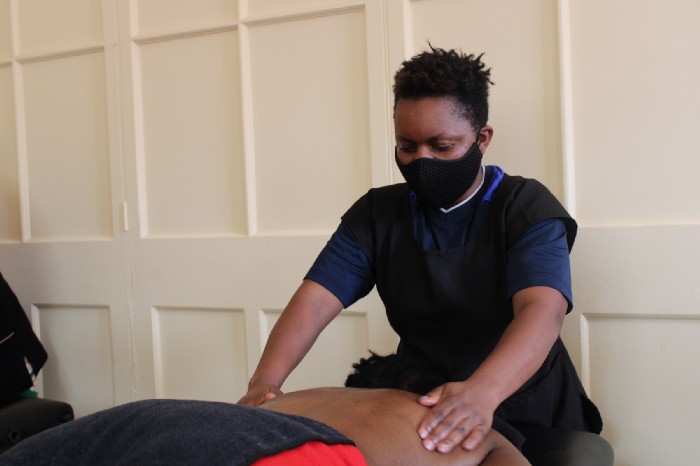 The JRS livelihoods programme welcomes a diverse group of refugee women from around the continent and local South Africans. Part of the reason for prioritising diversity is for the classes to also provide an opportunity for reconciliation and cohesion-building within diverse communities.
"In life, you will meet different cultures, nationalities, the [classes] made us to be one, to understand each other whether you are from Congo, Zimbabwe, or Ethiopia," reflects Hugette.
Offering women the opportunity to build their skills not only helps them achieve self-sufficiency and provide for their families, but it also helps them restore confidence and hope.
"Many of the women in our programme have limited education, are unemployed, and struggling to look after their families. We give everyone a chance regardless of their educational background. We facilitate you becoming a professional, we also give hope," says Michelle, a teacher of the programme.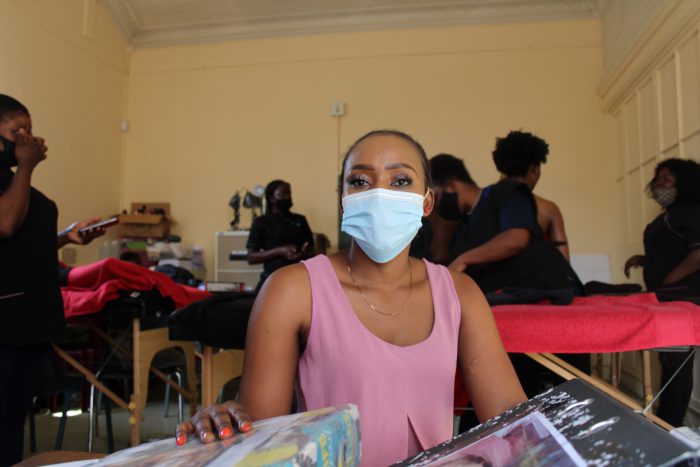 A professional masseuse and motivational speaker, Michelle has seen the important role the livelihoods programme plays for refugee women in South Africa. "Refugee women are mothers, sisters, aunts, friends, daughters, these women go through so much, they face so many challenges with little family support. Many of them have left their parents and are here to fend for themselves. These women are strong. Knowing what they go through is sometimes too much to swallow – they have to fight and stand on their feet by themselves".
Michelle gets to know the women in her classes very well and is always touched by their experiences of being a refugee in South Africa. "I have been surprised by seeing someone who had lost all hope. I met a client who said she wanted to end her life. I gave a motivational speech, and she was there. I had made her feel seen. I didn't know that my speech had touched her life and changed her. I see her now with her small children and I am so glad we can be here to support people. I thought I was just teaching and encouraging people, but people are in dark corners, and we can give them some light".