Uprooted in their own country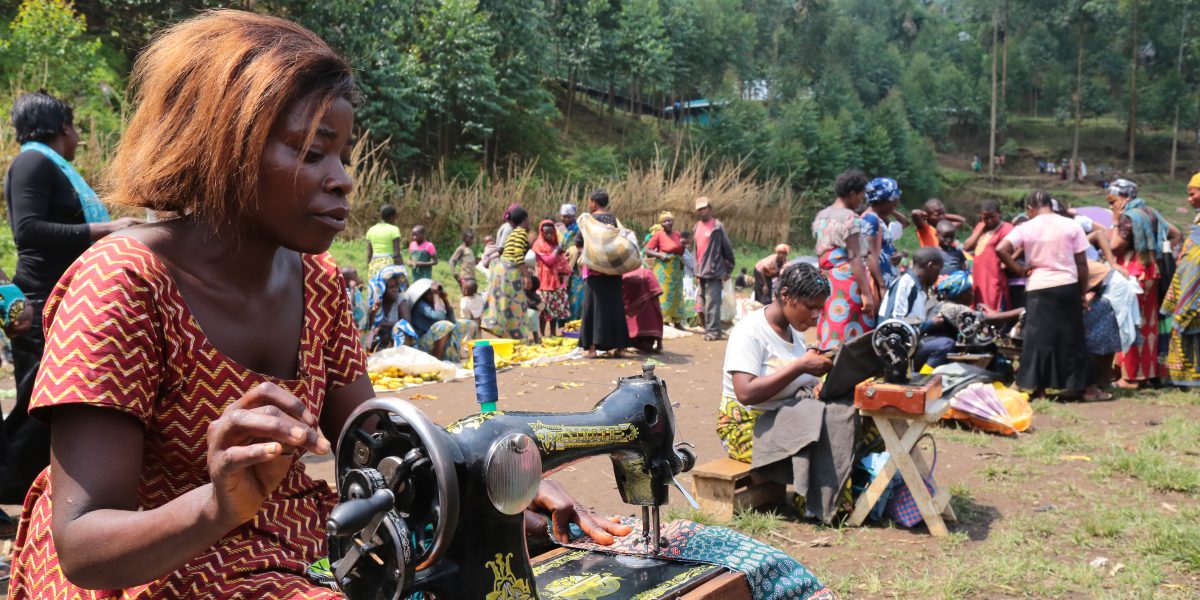 Internally displaced persons (IDPs) are often the forgotten citizens of their own countries. JRS believes that IDPs have a right to emergency assistance and ongoing protection during their displacement, and the opportunity and support to rebuild their lives.
JRS accompanies IDPs through its programmes, and advocates at different levels for national laws and policies that protect displaced people's rights and promotes durable solutions. We serve IDPs in 14 countries through the implementation of education services, psychosocial support, peace building, pastoral activities, training in modern agricultural techniques, and mediation to settle land disputes and other conflicts.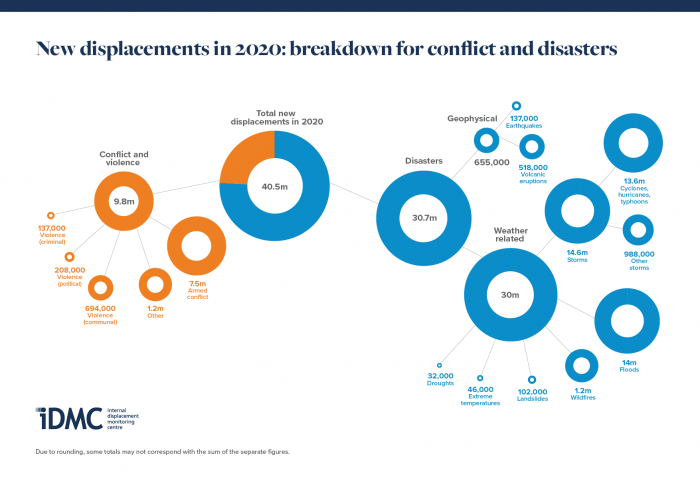 The largest group of forcibly displaced persons in the world, IDPs have historically fallen through the cracks, ignored by their own governments and overlooked by donors.
Since COVID-19 began spreading around the world, we have been seeing increased protection risks to this already profoundly vulnerable group. IDPs today face added burdens and dangers due to the pandemic. "The social and financial crisis brought about by the COVID-19 pandemic could result in the concerns of IDPs receding further into the background," warns Joe Cassar, SJ, JRS Iraq Country Director.
Pope Francis calls for the rights of internally displaced people
As the pandemic began to spread, Pope Francis published his Pastoral Orientations on Internal Displacement. This reflects extensive consultations over the course of 2019 with local churches and Catholic organizations around the world. JRS was an active contributor throughout. Pope Francis has also decided to focus on IDPs for the 2020 World Migrant and Refugee Day (WMRD) which will be celebrated on 27 September. His reflections originate in the experience of Jesus Christ and his parents as displaced persons and refugees.
Global Protection Cluster – GP20 campaign
JRS supported and fostered the three-year multi-stakeholder Plan of Action to Advance Prevention, Protection and Solutions for IDPs. Launched the 17th April 2018 in Geneva, it was spearheaded by UNHCR, UN OCHA and the Special Rapporteur on the Human Rights of IDPs with the aim of reducing and resolving internal displacement, in line with the Guiding Principles on Internal Displacement.

JRS contributes extensively to the GP20 campaign, an advocacy effort calling for renewed attention to IDPs around the world. Our advocacy guide provides recommendations to in-country staff for ways of engaging as much as possible with the GP20 campaign at the grassroots level. We also benefit from a policy paper on internal displacement; this guides us in our messaging and philosophical approach. At JRS, we see IDPs as individual persons, each with his or her own voice. We value and listen to their suggestions for their future.
GP20 campaign video realised by OCHA 
In October 2019, the UN Secretary-General formed a High-Level Panel (HLP) on Internal Displacement.  JRS submitted recommendations based on our extensive experience working with IDPs, advocating for stronger international legal protection, prioritization of security and provision of basic needs, and the enactment of peace building and reconciliation programs such as those implemented by JRS. See our submission to the HLP.
In late April, the 2020 Global Report on Internal Displacement (GRID) was published by the Internal Displacement Monitoring Center (IDMC), highlighting the numbers and trends of IDPs worldwide. JRS has already published its analysis of this report.
Inspire solidarity for IDPs
Click on the images below to download social media cards you can share to inspire solidarity for internally displaced persons (IDPs) and encourage action.