Uprooted in their own country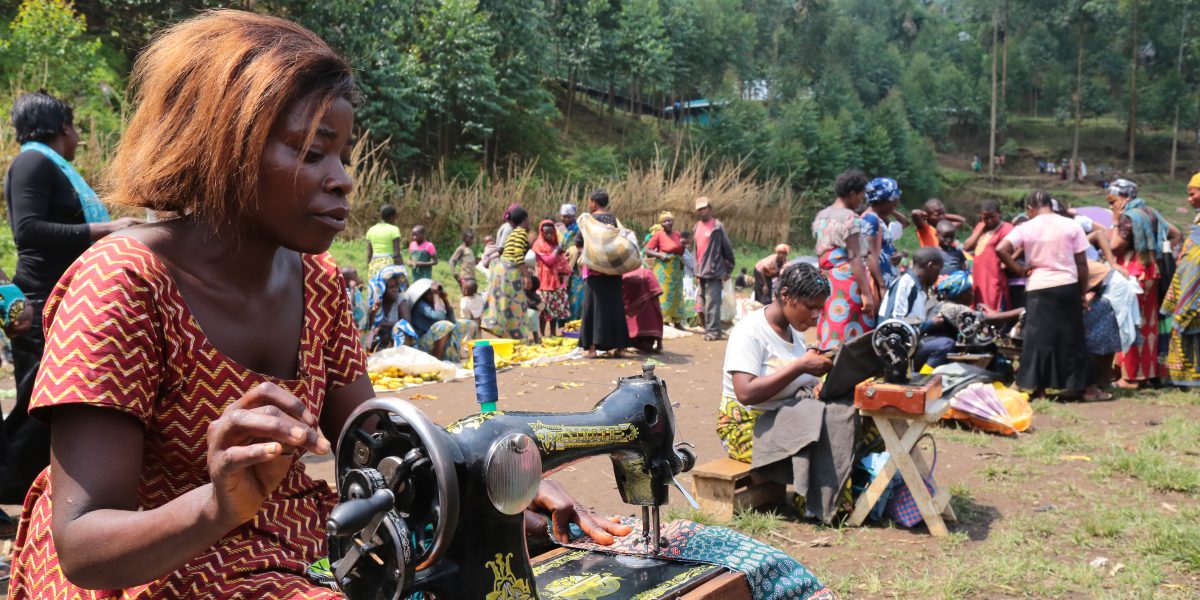 JRS believes that Internally Displaced Persons (IDPs) have a right to emergency assistance and ongoing protection during their displacement, and the opportunity and support to rebuild their lives.
In 2018 there were 70.8 million people who were forcibly displaced from their homes, a record high according to the United Nations' Refugee Agency (UNHCR). Of these, 40 million were internally displaced persons, forced to flee their homes but still remaining within their own countries. IDPs face challenges similar to those experienced by refugees who have had to flee their own countries: human rights violations, lack of access to food, shelter, education, and other basic needs and opportunities. While the national authorities bear primary responsibility for their protection, IDPs often struggle to access their rights and protection and are at risk of being unnoticed and forgotten. IDPs are often the forgotten citizens of their own countries.
GP20 campaign video realised by OCHA 
ACTION PLAN
Advocate with state authorities to legislate for IDP protection.
As IDPs are subject to the law of their country, governments should take steps to protect and assist them, besides implementing preventive programmes for foreseeable displacement situations.
Tackle protracted displacement and achieve durable solutions.
To advocate for durable solutions is both a humanitarian and developmental issue, always aimed at supporting displaced people to be self-reliant, thereby allowing them to restore their dignity and hope.
Launch new projects for/with IDPs.
Since the number of IDPs as well as of countries affected by internal displacement is steadily growing, JRS seeks to respond more generously and strategically in its service to IDPs around the world.
Establish new partnerships for an inclusive collaboration on IDP issues.
JRS seeks to engage in strategic and collaborative action with other humanitarian and developmental organisations as an effective response to protracted displacement.
Collect quality data and conduct critical analysis of IDP situations and needs.
Quality data and analysis is essential to ensure effective interventions on behalf of IDPs. To do that it is important to engage with displaced individuals and displacement-affected communities during the needs assessment process.

OUR MISSION
JRS serves and accompanies IDPs through its programmes, and advocates at different levels for national laws and policies that protect displaced people's rights and promotes durable solutions.
Learn more about our work
OUR POLICY
JRS goes where there is an urgent need for protection and a significant violation of fundamental human rights. We place people at the heart of our mission, beyond any legal definition. In situations of forced displacement, we do not make distinctions between refugees and IDPs if that implies a different level of protection. This more inclusive concept of forcibly displaced persons guides JRS in our service and mission.
For humanitarian reasons, these displaced people should be considered as refugees in the same way as those formally recognized by the Convention, because they are victims of the same type of violence.
THE PONTIFICAL COUNCIL

JRS supports and fosters the three-year multi-stakeholder Plan of Action to Advance Prevention, Protection and Solutions for IDPs. Launched the 17th April 2018 in Geneva, it is spearheaded by UNHCR, UN OCHA and the Special Rapporteur on the Human Rights of IDPs with the aim of reducing and resolving internal displacement, in line with the Guiding Principles on Internal Displacement.
Click here for key resources