End of year letter from JRS International Director
28 December 2018
|

Fr Thomas H Smolich SJ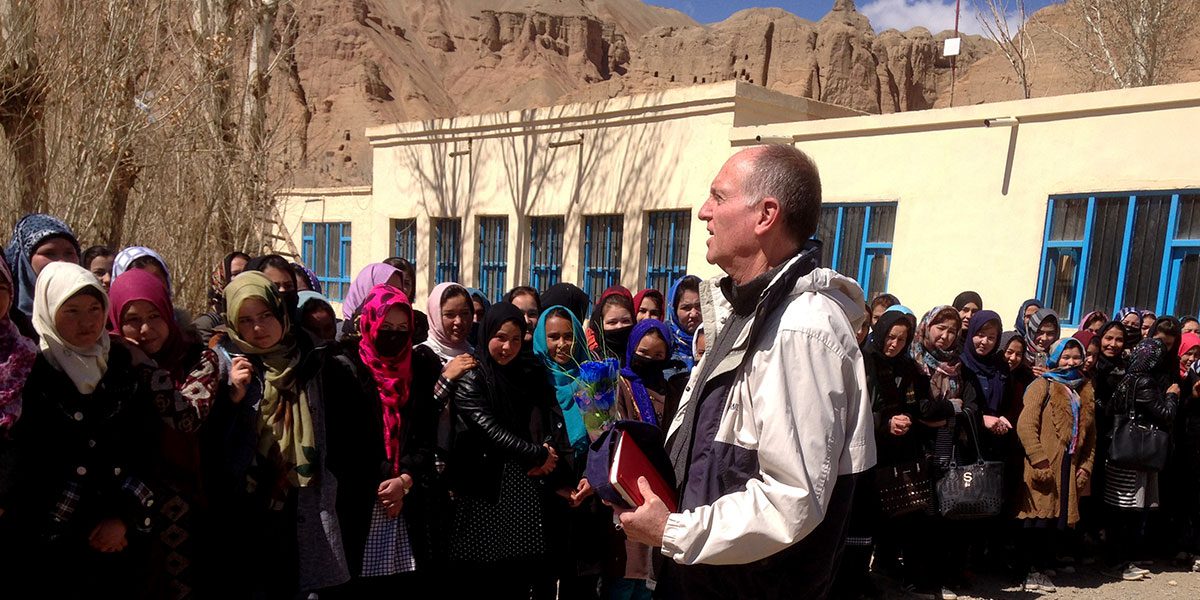 Dear Friends,
2018 has not been easy for refugees. Politicians have used fear and anxiety to demonise families looking for protection and peace. 2018 saw the Mediterranean became a watery grave for over 2,100 refugees and migrants.  Pope Francis's invitation to welcome, protect, promote, and integrate forcibly displaced people has fallen on deaf ears in many places, including parts of the Catholic Church. 
Yet there is hope. Hope propels the resilience of displaced people surmounting incredible challenges. Hope enlivens children going to school, helping them dream of a future for themselves and their families.  Hope stirs the advocacy, service, and accompaniment offered by JRS employees, volunteers, and interns around the world. 
In 2018, I visited JRS projects in 13 countries, in Europe, Africa, and Asia.  There I met people whose hope inspires me to deepen and strengthen our mission.  
JRS Croatia works to integrate asylum-seekers from all over the world – from teaching Croatian and English to attending to the trauma of the difficult road travelled. In Greece, JRS accompanies 600 French-speaking Cameroonians applying for asylum, offering them pastoral attention and sacramental presence. 
In Chad, I met refugee women who have become teachers through JRS training. Their pride in what they do is transparent and contagious. In Uganda, I met a young Burundian man supporting his family in a hotel job gained through a JRS training program. His pride is obvious, as is that of the hotel owner who has welcomed him. 
In Afghanistan, JRS engages a variety of people. In the midst of an otherwise grim 15-year old camp in the centre of Kabul, JRS offers education and medical training to internally displaced Afghani children and women.  In Bamyan, we train teachers at a variety of levels, with women making up more than 60 per cent of those we educate. 
At this time of year, we again place our hope in a small child born in a stable. In the midst of anti-refugee rhetoric and anger, His message of hope abounds in the lives of the forcibly displaced people JRS is privileged to know and accompany. 
With your support, JRS will continue to nurture this hope in 2019 and beyond. Thank you for making this possible.