Scholarship in Thailand allows a displaced girl to forge a better future
29 August 2023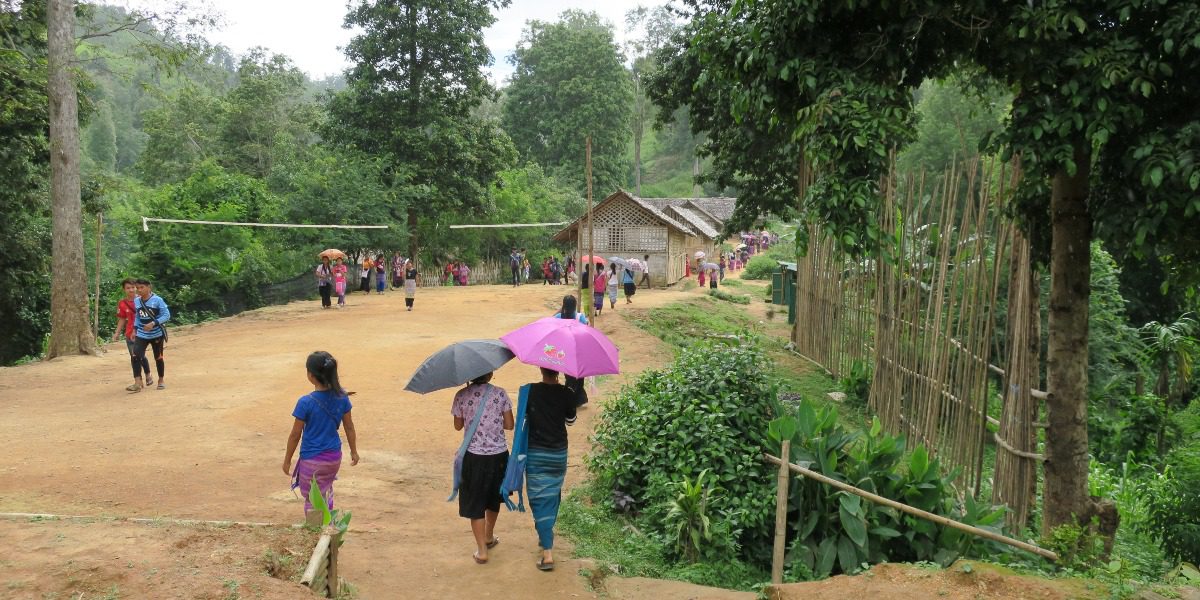 About 11 years ago, Noor*, a Pakistani displaced person, was forced to drop out of school and flee her home country because of persecution for her religious beliefs. Today, she's 21 years old and lives with her family in Thailand, where she obtained a scholarship to study business in Bangkok. An opportunity that will certainly change her life forever.
The status of displaced persons makes it difficult for Noor and her family to start a new life in Thailand amidst the seemingly insurmountable restrictions and limitations. "Even if I finished my elementary education in Pakistan, when I first enrolled in the Thai schooling system, they required me to re-do several grades. The school placed me in grade one, then grade two, and finally grade five," commented Noor. At first, it was tough also because she was much older than her classmates. However, these obstacles were not an excuse not to study, on the contrary, "I pushed myself to pursue every possible opportunity, including higher education."
"Be like a diamond that requires polishing, because a diamond that has been polished will shine and be worth more in the future, just like education. If you equip yourself with knowledge, you will eventually add value to yourself and become independent"
Noor, a Pakistani girl who studies in Thailand
Noor, repeats these words in her head as a personal reminder. They belong to a dear one and keep her mind focused on her studies.
To help address these challenges JRS Thailand works with urban refugees and asylum seekers, providing financial support and educational training. Through the Urban Refugee Project (URP), Noor and her family easily managed to pay room rent and school fees, thus relieving the pressure.
However, the most important support Noor received was from her family, who always encouraged her to continue her studies. Many members of her community disagreed with the decision of Noor's mother to allow her children to study in a local Thai school system. They believed that there would be no hope for refugees in Thailand and that they would eventually be resettled in another country. Nevertheless, her mother continued to support her children in every possible way so that they can continue their studies.
After completing her bachelor's degree, Noor is determined to work in the embassy and help others in the same way that many people have helped her pursue higher education and build a better future.
*name has been changed to protect the identity of the person