JRS welcomes Ramadan, the season of reconciliation
05 May 2019
|

Fr Aloysious Mowe SJ, Director of Advocacy and Communications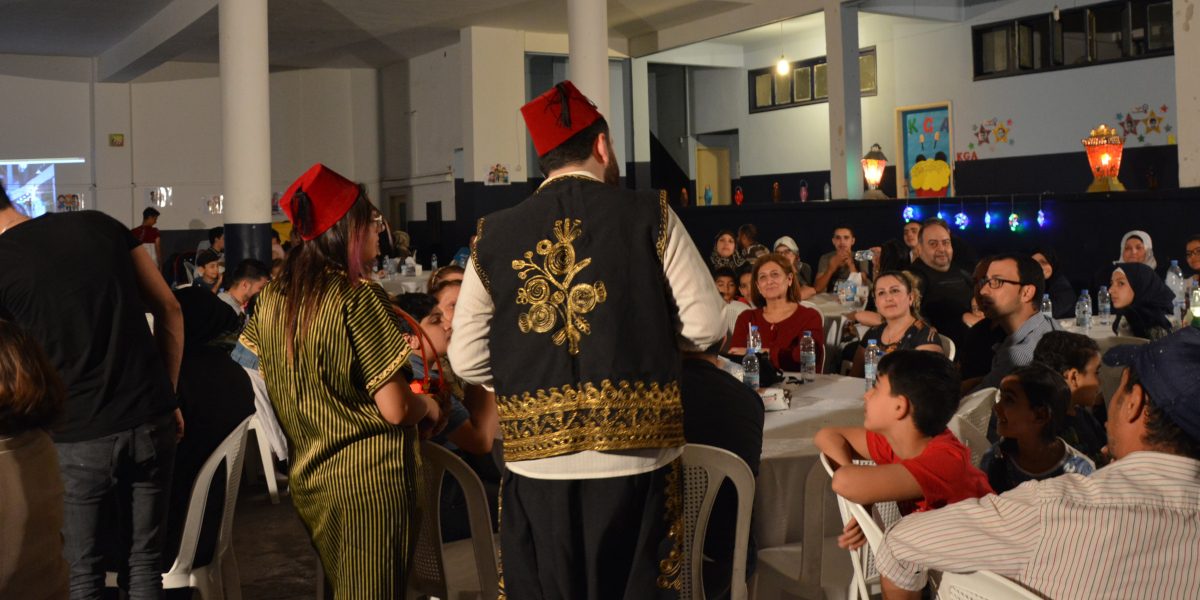 Rome – This year the Muslim month of Ramadan comes at a time when the world has been scarred yet again by violence perpetrated against people because of their faith: the mosque shootings in New Zealand that killed 50 people, and injured a similar number; and the bomb attacks that targeted churches in Sri Lanka on Easter morning, killing more than 250 people and injuring hundreds more. These crimes were made even more incomprehensible to many of us because of their timing: people were targeted while at prayer, and, in the case of the Sri Lankan bombings, on the most sacred day of the year.
It would be easy to cry out for vengeance, and to add to the cycle of violence in the wake of these terrorist acts. Ramadan however reminds us that there is another way to respond to acts of evil. We tend to associate Ramadan principally with the discipline of fasting, but in fact the significance of the month is about more than giving up food and drink. Ibn Khuzaymah transmits a hadith or tradition in which the Prophet Muhammad says that Ramadan is a month whose beginning is mercy, whose middle is compassion, and whose end is liberation from hellfire. Many Muslim cultures mark the end of Ramadan with the custom of asking forgiveness from family members and friends for wrongs that have committed against them.
JRS serves and accompanies many Muslims displaced by violence and conflict, including Syrians who have lost everything as a result of that nation's long civil war, Somalis who have spent many years in Ethiopia escaping civil unrest in their country, and Hazara refugees displaced within Afghanistan by sectarian persecution. We are inspired by the resilience and hope that we witness everyday in the lives of the people we accompany, often in the face of terrible circumstance and great loss. We also recognise the desire and the need for reconciliation and peace-building in all these communities. The promotion of reconciliation, in the face of conflict, violence, and rejection, has become a key priority for JRS over the next few years, and this work is informed and strengthened by the shared values of forgiveness and compassion in our various religious traditions.  
Pope Francis reminded us on Easter Wednesday this year that Jesus intentionally added a second part to the petition in the Lord's prayer, "Forgive us our trespasses", so that our being forgiven by God is related to our forgiveness of others: "as we forgive those who trespass against us." Pope Francis notes that forgiveness stops the spread of evil, because where "it is necessary to put a stop to evil, someone must love beyond what is necessary, in order to restart a story of grace. Evil knows how to take revenge, and, if we do not interrupt it, evil risks spreading, suffocating the whole world."
Muslims have a similar tradition that they attempt to live anew during Ramadan. Al-Haythami recounts a hadith of the Prophet Muhammad insisting that "Whoever does not show compassion, shall not receive compassion, and whoever does not forgive, shall not be forgiven." May Ramadan be an opportunity for all of us to offer others the gift that we have received already from the God who is merciful to all and compassionate to each: the gift of forgiveness.