Iraq: Becoming self-reliant
01 April 2017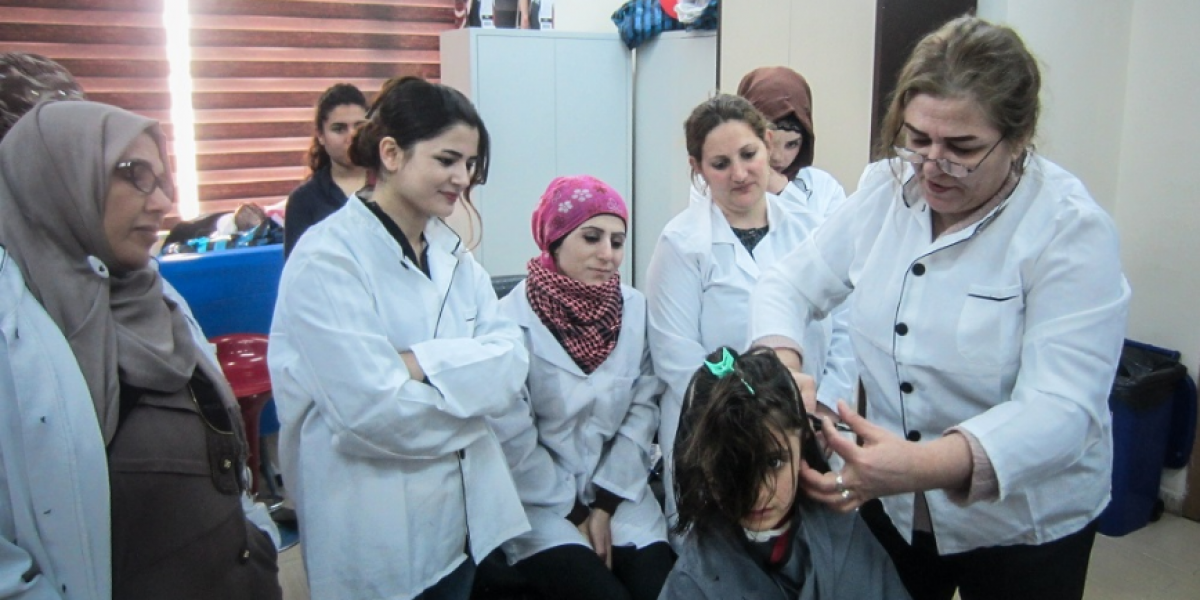 Erbil – Avin has turned her back on the hate and violence, which she and her family have had to experience for a good part of the war in Syria since 2011.  Avin was born and brought up in a Kurdish town of Qamishlo in north –east Syria, not far from the Turkish border. These past years have been very difficult for the inhabitants of the town.
For Avin and her family, lack of security and peace permitted them no other option but to seek refuge in Erbil, Iraq. They finally made the journey in 2014, after a very difficult journey from Syria. Today her family has settled down in Peresh, a suburb of Erbil.
The Jesuit Refugee Service (JRS) in Iraq has been serving and accompanying the Internally Displaced Persons (IDPs) of Iraq as well as many Syrian refugees through JRS programmes.
One day Avin and her family were visited by the JRS Family Visit Team. She was briefed about the Ozhal project and the various programmes being conducted by the Centre. One of the programmes of the Centre is the hairdressing course, which is very popular.
Avin lost no time in registering for the course. In January 2017, she began attending the hairdressing classes conducted by the Centre. A quick and eager learner, Avin has already opened a hairdressing centre for girls and women in her home. Besides complementing her family's meager income, she is able to do something she loves.
Avin expresses her gratitude, "for providing me the opportunity and the motivation to learn something useful and to be able to support my family."
She looks forward to a tomorrow of hope where her work in hair dressing and beauty treatment can cut across barriers and divisiveness and in a tangible way to help bring people together.