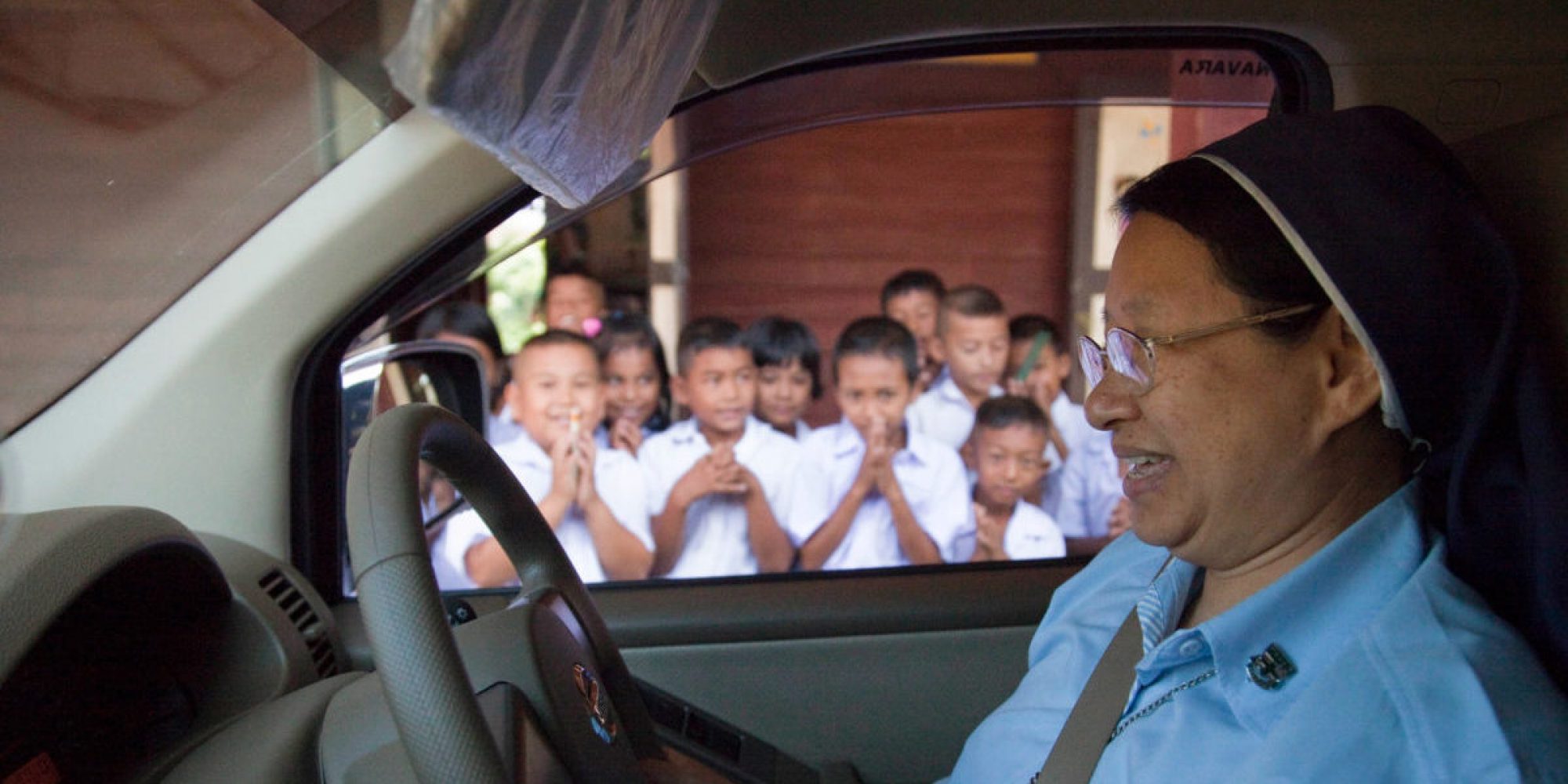 Religious Congregations
Together in mission to serve those most in need.
Together in Mission
When Fr Pedro Arrupe, then Superior General of the Jesuits, founded JRS in 1980, he called for a coordinated global response to the suffering of forcibly displaced people. Jesuits answered that call and invited men and women from other religious congregations to work alongside them in the camps of Southeast Asia and the streets of Rome. The challenge of this work has grown, but so has the generosity of religious congregations.
Today, many congregations mission members to work as JRS staff and provide generous financial support for our work.
They share the JRS vision of a world where refugees attain protection, opportunity, and participation. They also exemplify Pope Francis's vision of a Church that "goes to the margins" to walk with the most vulnerable.
Faith in Action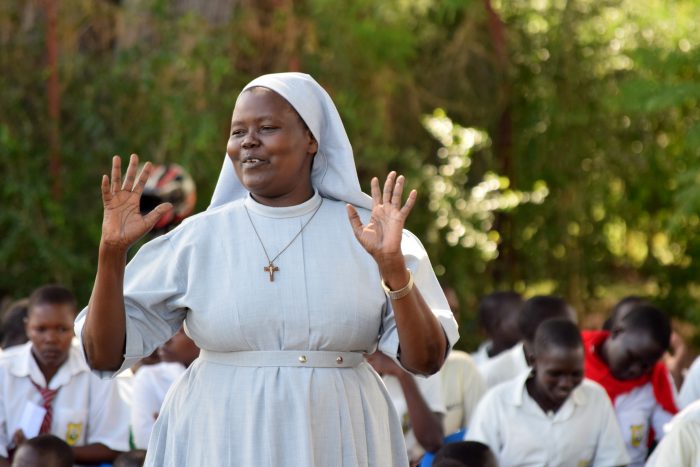 Jesuits as well as women and men of other religious congregations serve refugees in JRS programmes as educators, administrators, and advisors. Their faithful and loving response helps us improve the lives of vulnerable people in 56 countries around the world.
Learn how men and women religious are putting their faith into action.
Get involved
To learn more about how your congregation might partner with JRS, reach out to Maria Mancinelli.
Partner with us
Learn about volunteer and partnership opportunities in the field or from afar.
Donate
Support our mission financially to make a lasting impact in the lives of refugees.
Book a visit
Host an information session and learn about the work JRS does around the world.