JRS is supporting the people affected by the earthquakes in Afghanistan
16 October 2023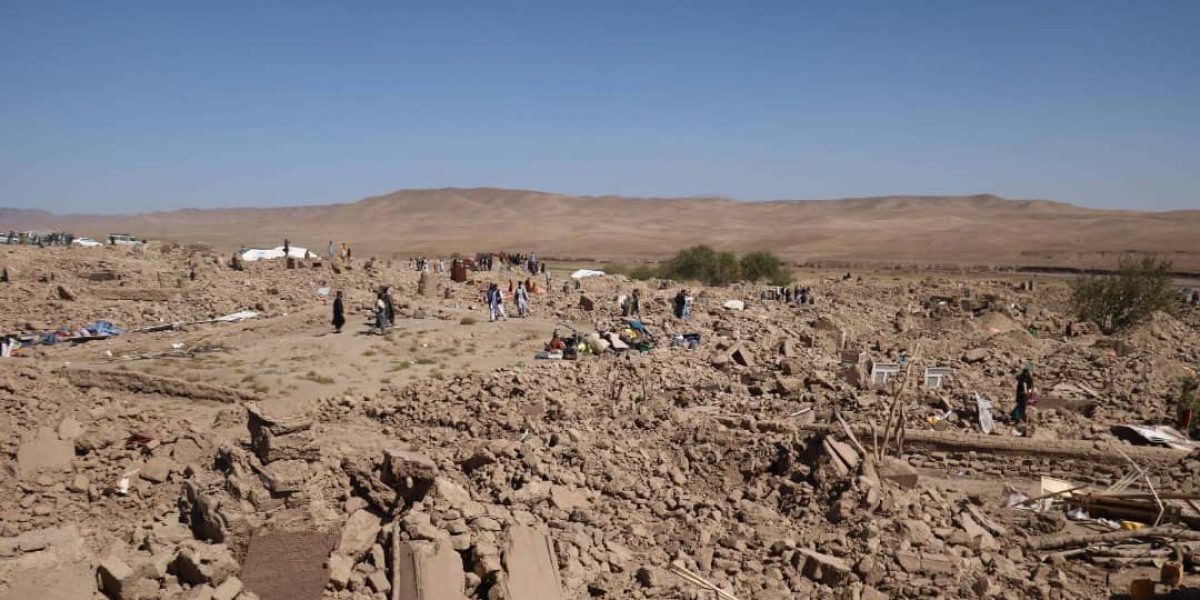 JRS is deeply saddened following the earthquakes that struck Herat, Afghanistan on Sunday, 8 October, Wednesday, 11 October, and Sunday 15 October.
Fortunately, JRS staff, their families, and the displaced community we accompany are safe, though very shaken. Buildings have suffered some damage and provisions are scarce because shops have been closed. Most people continue to stay outside in tents and open areas for fear of aftershocks, amid decreasing temperatures and dust storms. Tremors have continued unabated these days, affecting people's mental wellbeing.
Our staff distributed NFI kits (solar lamps, blankets, cooking materials, etc.) in the villages of Ghoryan district to families affected by the earthquakes. We are also continuing the needs assessment with the communities accompanying children and youth, and meeting with the elderly to find ways to support people going through such a distressing experience. JRS set up makeshift tents in camps for internally displaced persons (IDPs) where it works to support children, young people and adults, also providing mental health and psychological support services (MHPSS).
Although the support needed by earthquake-affected families is massive, there appears to be a greater need that will arise after a week or two as families begin to restart their lives.
As we continue to monitor the situation, our thoughts and prayers are with those affected.