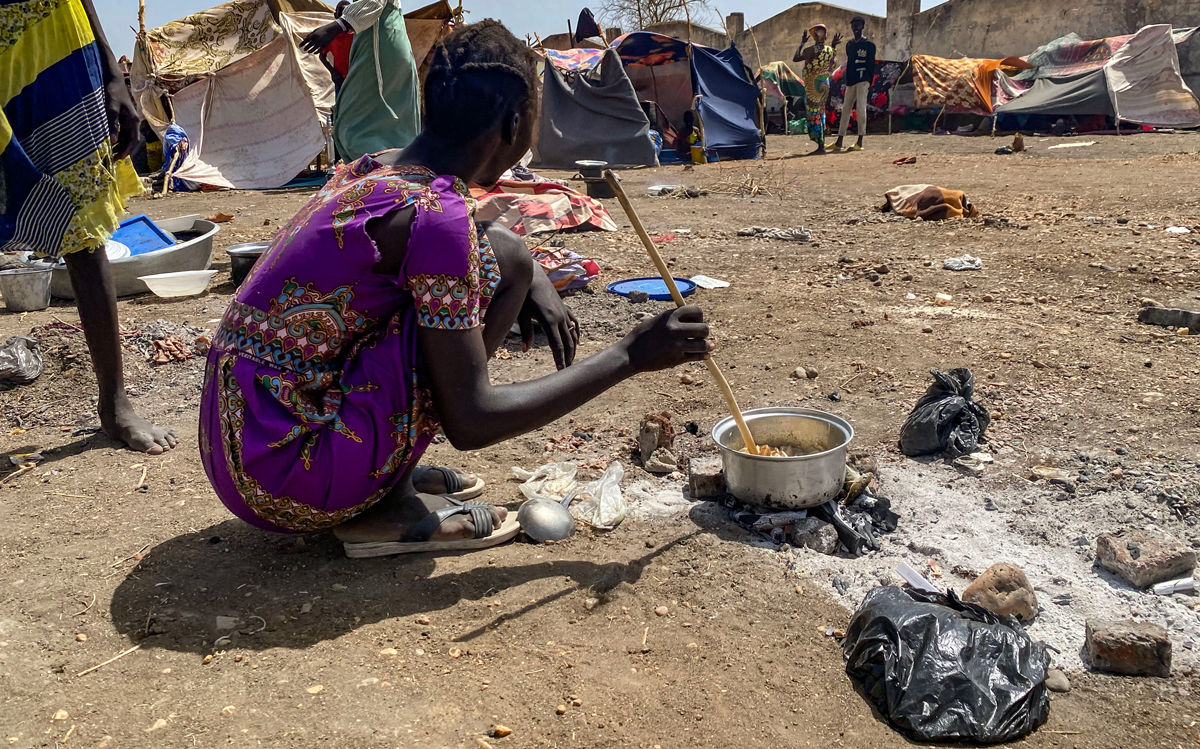 A deadly conflict is devastating Sudan and forcing thousands of people to flee their homes. Since violence broke out in April 2023, hundreds have lost their lives, and thousands are seeking refuge in neighbouring countries, where resources are scarce.
How is JRS responding?
JRS joined forces with partner organisations to serve those arriving in Chad and South Sudan.
Chad is the main country receiving refugees. Here, JRS teams are focusing on the protection of children, ensuring they can continue their education.
South Sudan is currently witnessing the return of numerous South Sudanese who sought refuge in Sudan decades ago. JRS South Sudan is providing them with mental health and psychosocial support, offering them basic physiotherapy and rehabilitation services, and distributing hygiene kits.
Despite our efforts challenges persist, and additional needs, such as expanding educational services and safe spaces for youth, have come to our attention.
How can you help?
The needs of the affected population continue to grow, yet Sudan is no longer in the media spotlight. JRS and our partners are struggling to secure the necessary funds and resources.
Your help can be a beacon of hope in this crisis and enable us to maintain a crucial presence where it's most needed.
Thank you for your continued support. Together, we can bring light to the darkest of times.