The challenge of accessing education for Sudanese refugees in Chad
05 July 2023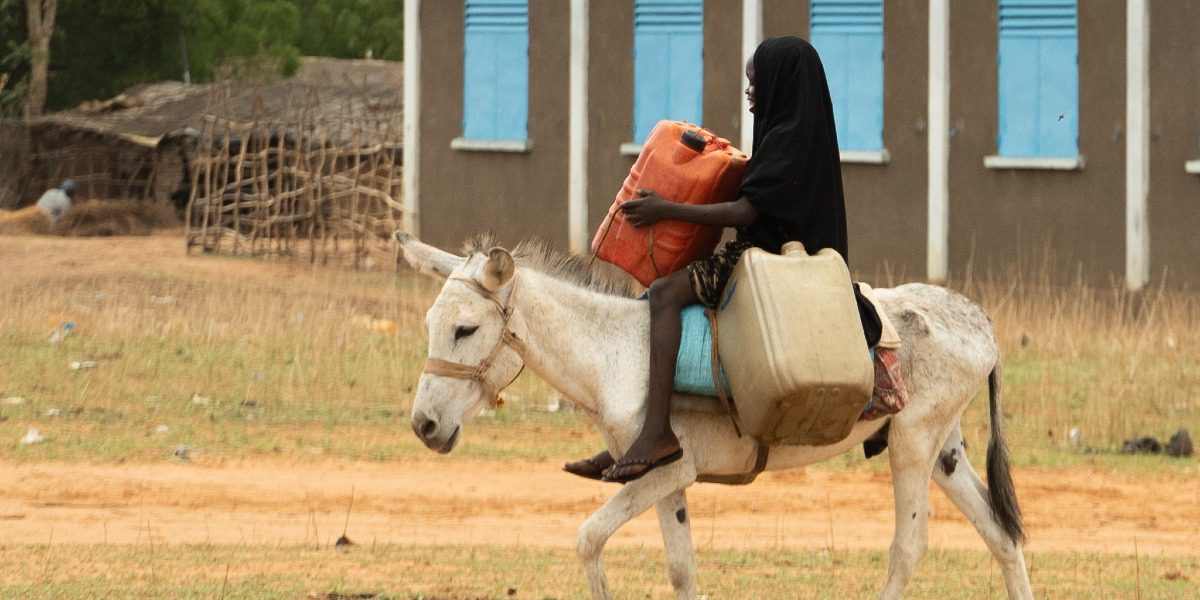 Since the escalation of the conflict in Sudan in April, thousands of people continue to flee the country in search of safety. Many of them, mostly women and children, have found refuge in neighbouring Chad, while others have been relocated to other parts of the country, or are still waiting in border towns.
Sadia* was relocated to Djabal refugee camp, in the eastern part of the country. She fled Sudan alone with her nine children, "we escaped the hostilities of war. I want peace for my children. My wish is that they can go to school in Chad."
JRS Chad is part of the inter-agency response in the regions of Ouaddai, Sila, and Wadi Fira. JRS's efforts are focused on protecting children, education, identifying school-age children at reception sites and qualified teachers, as well as distributing school materials, and raising awareness on the importance of access to education. JRS is also advocating with local Chadian authorities to ensure refugee children are accepted into official national schools. It was in this advocacy process that schools in the camps were recognised and formalised as public schools.
"There are many children in small classrooms," says Saleh*, Headmaster of the high school in Djabal refugee camp. The main obstacles for refugee children to access education are the scarcity of resources. "Refugees from Sudan have lost a large part of the school year due to the outbreak of the war. We are working to make up for the time lost in their education."
"At school, we try to build a better future for them"
Ahmad, a Sudanese teacher in Djabal refugee camp.
Ahmad*, a Sudanese teacher in Djabal refugee camp, is a great role model for the children because he experienced displacement first hand in 2004. In Chad, he met JRS, that supported him in pursuing his studies. "I tell children my own story, I also fled Sudan and now I am a teacher here. I try to explain to them that here they can feel safe, calm, and that little by little they will forget the horrors they have been through. At school, we try to build a better future for them."
The situation of the people who continue to arrive in Chad is extremely vulnerable. NGOs working on the ground do not have enough capacity to cover all the needs. We call for support to give a dignified and solid response to people fleeing the violence.
*name of fantasy to protect the identity of the person