Uganda: Ali's inspiring story of self-improvement and agency
01 October 2020
|

Sr. Hellen Tabea, Education Coordinator at JRS Uganda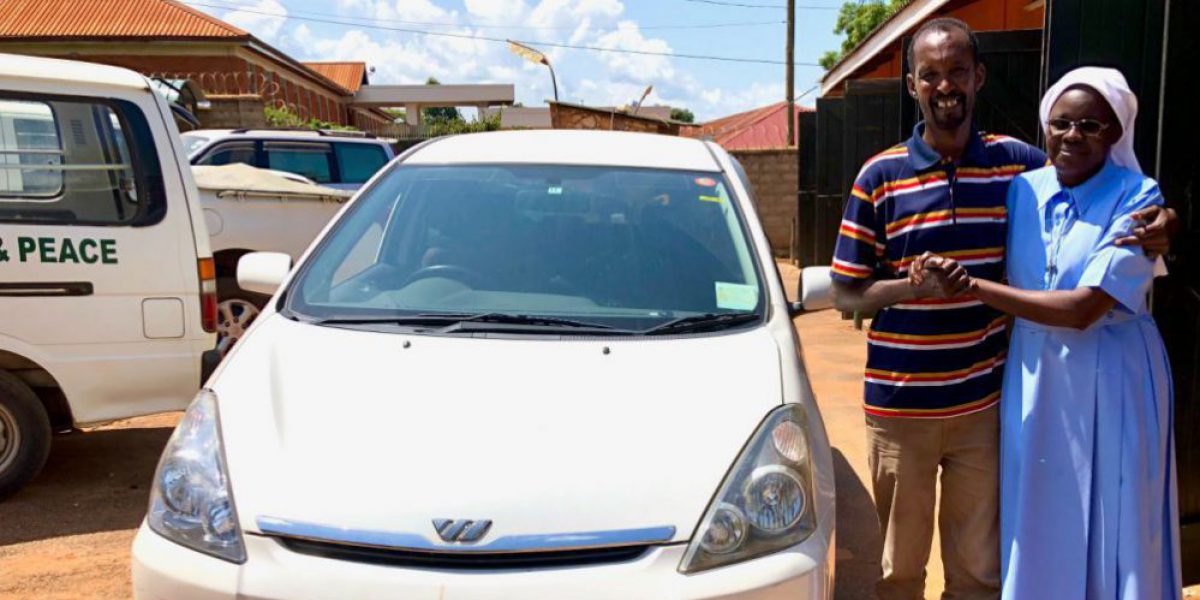 Ali is a Somali refugee who reached Kampala, Uganda to improve his life through education. He reached our JRS office in 2011 requesting to be admitted to the Adult English language class.
He explained himself by speaking some Swahili and also using some verbs in English.,  Learning English is a huge challenge, but Ali was determined, and he learned quickly, he began to write and read some words, spending hours with notes and books. The distance did not stop him from attending daily classes; his commitment was beyond compare..  One day he told the class that, when his country gets well, he will be a translator for his president because there, no one speaks English more than him. He socialized with others, learned skills of self-management, dreamed big, never keeping his thoughts to himself.
As the programme progressed, he became more comfortable and eloquent in his speech. After graduation, he gave a speech about his life as a shepherd in the jungle with his parents, and never wearing clothes. That was the only life he knew. Studying language at JRS improved his communication skills and changed his perspective on life and the world.
After his course at JRS he got a job in a supermarket, and he bought some munchies for the JRS staff as a sign of gratitude with his first salary.
His ambition became even bigger: he applied for a job with the Office of the Prime Minister (OPM) as a Somali translator. He was called for an interview, he excelled, and he began a new life. With his first salary, he immediately bought a new tricycle for hire during his free days and weekends. Many people used to hire him and quickly he bought the second tricycle which he entrusted to a loyal driver. He has become a job creator for his fellow refugees and a good service provider!
One day he came to the office in a new car. He said he wanted to share his life story with us: an illiterate jungle man educated by JRS in Uganda. He asked for blessings for his new work from Fr Frido Pflueger SJ, JRS Uganda Country Director: he decided to leave his job at the OPM and work for himself using his vehicles as taxis. Ali took us to see his white, beautiful, and comfortable car, and Fr. Frido gave him the blessing he was looking for, with big smiles on everyone's faces.
We have so much to emulate from our visitor. Some of us have been fortunate enough to receive extensive education but have never felt the pride of such achievements as Ali after working so hard to learn a foreign language and start life anew. Ali demonstrated personal growth and beamed with self-confidence, determination, and compassion as a man who left his home to pursue a more hopeful future.