Syria: Coping with struggles
19 September 2018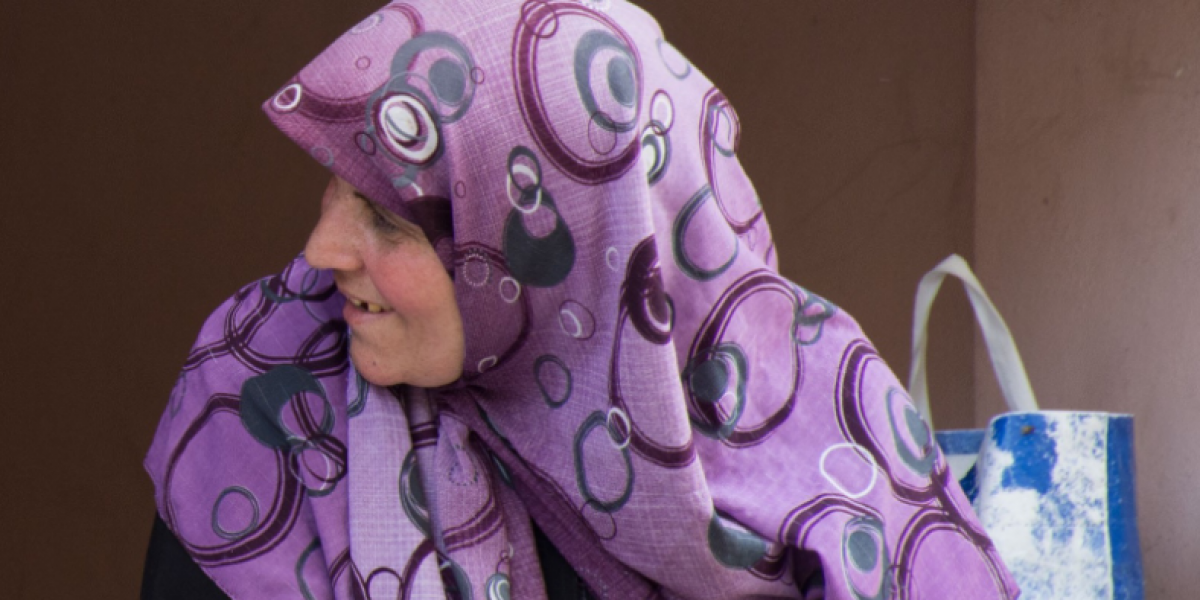 Aleppo – It is very hard to feel as though you are a "strange" in your own homeland. One has to learn to cope with the most challenging of situations. For a war survivor it is much more than just being alive. Safa*, unfortunately, has experienced all of this.
We have lived here since we were children. It is unbelievable that today we cannot take it for granted that we are the original residents here; we feel like hostages in our own homes.
Safa, Syrian IDP
Safa is 50 years old and the mother of eight girls. Seven of them are married and now live abroad because of the war.
Safa lives with her two sons. "All I have around me now is three of my children and two wounds to live with. The first one is the death of my 14-year-old son and the second is the suffering that my daughter has been going through for the last 11 years due to a brain tumour."
As a mother, Safa has left no stone unturned to ensure her daughter has the necessary treatment for her condition. Sadly, her daughter was denied treatment while their town was under siege.
Safa and her family had to flee to another area of Aleppo in the wake of violence. They were virtually homeless for a year and a half. When they returned to their neighbourhood, they found only destruction: the houses were badly damaged, and the behavior of people had changed dramatically.
The conflict has had a profound effect on people. Earlier there were several helping hands whenever someone was in need of something. The war seems to have made people forget their humanity.
Safa, Syrian IDP
Safa painfully expresses her concerns for her community in a voice that is barely audible, lest someone from the community would overhear her complaint.
"Over the last six years no other NGOs have provided services in this neighbourhood. This is a Kurdish majority area and that is the reason they give for not getting involved. But I am not a Kurd and I am completely helpless."
Her face lights up as she continues, "It was a pleasant surprise when one day a group of young people wearing JRS t-shirts and accompanied by the supervisor of the Kurd's committee visited, looking for a place to begin their centre." She goes on to add, "Throughout the conflict we never felt the way we do now. The feeling of someone who takes care of our needs with such compassion, someone who plants hope for a better future, expecting nothing in return."
Today, and together with JRS, Safa knows that she can cope with her struggles.
*Names and identifying details have been changed to protect the privacy of individuals