Leidy Reina: fifteen years serving refugees in Colombia
09 January 2023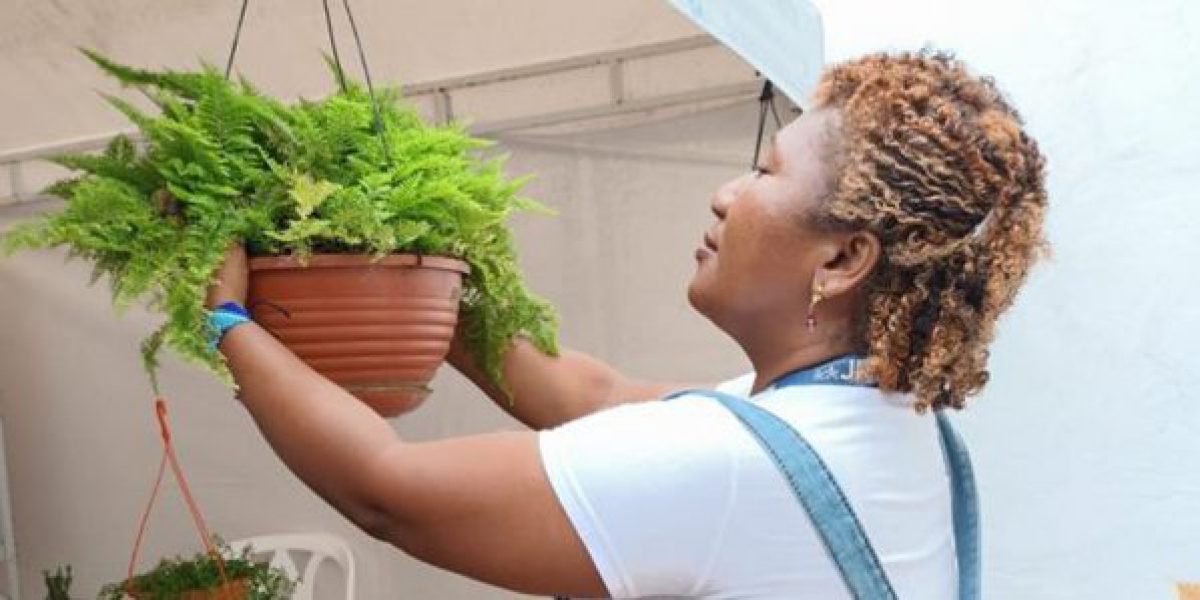 The Jesuit Refugee Service arrived in Colombia 27 years ago and for the last 15 years a special person devoted her life to its mission of accompanying, serving and advocating refugees. Leidy Reina Guerrero is a woman from Buenaventura, a mother, grandmother and tireless worker. Today, she is the longest serving member of JRS/COL and her story is also the story of the organisation.
Leidy Reina, proudly from Valle del Cauca, grew up in a large family. Her mother had 6 children, so the situation in her family was difficult, she says: "I have had a hard life because I started working when I was 13 years old. I was very young. I had to because it was very hard for my mother to support us all, so I went to live and work in a family home". Since then, she has worked tirelessly.
She worked throughout her adolescence as an employee in a family home, where she grew up and learned what she still does today. Then she worked in the Social Pastoral and in the Diocese of Buenaventura, where she began her life in Catholic organisations and realised that she wanted to continue accompanying the mission of helping the most vulnerable people. "It was there that all the best things began for me, my husband and my children", she recalls.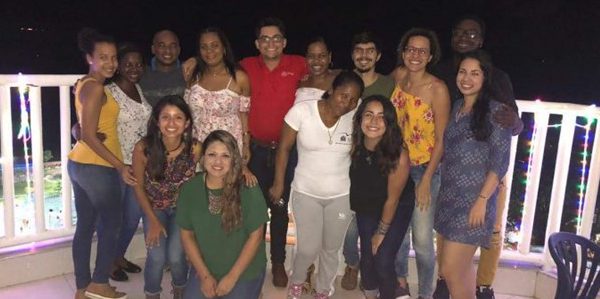 "In 2008, the Jesuit Refugee Service arrived on the first floor of the diocese. And then they saw that I was working part-time and they offered me the chance to work part-time with them too", Leidy says of how she got to know the JRS. She recalls that the first office she was in was a very small space in the centre. Since then, she has accompanied the organisation through numerous moves.
Leidy Reina gets up every day at 5 a.m. to leave her home tidy, prepare her lunch so that she can "take a nap" during the midday break. She arrives at the office at 8 a.m. and gets to work immediately. She is in charge of keeping the house spotless and attending to visitors. She says that her coffee is irresistible and that the smell alone tempts even those who say they don't drink it. She admits that her work is very demanding and that she is on the move all day long, because, as she says, "I like it when people arrive and say: 'what a nice and tidy house'". Despite the demands of her work, she does not find it tedious, as she enjoys being of service to people.
Such dedicated work has always had a clear motivation: her three children. Thanks to so many years of untiring dedication, her eldest son managed to attend a seminary with the Salesians in Medellín, her middle daughter a technical degree and her youngest son an undergraduate degree. Her family's achievements are her greatest pride, but the difficulties they have had to face due to the context of violence in Buenaventura are her deepest sadness. When asked what is the most painful thing, she has been through in the last 15 years, she does not hesitate to answer. With her voice breaking, she recalls that her youngest son had to leave Buenaventura to avoid being recruited by armed groups in the district and that just at the beginning of the COVID-19 pandemic, one of her nephews was killed while walking through the neighbourhood.
It was [at the Diocese] that all the best things began for me, my husband and my children.
Leidy Reina Guerrero, JRS Colombia staff member
It is perhaps these struggles of life that have made her a strong, loving woman dedicated to acts of service. For years she has been an active member of the religious communities in the neighbourhoods where she has lived. When she is not working, she can be seen in the church in the Miraflores neighbourhood, as she enjoys spending her free time collaborating in church activities.
In her 15 years of being part of JRS, Leidy Reina fulfilled many of her dreams, including finishing high school and studying to be an administrative assistant. And there are still more to come. It is clear to her that her next goals are to have a house of her own and to retire to enjoy the years of relentless hard work.
Leidy Reina is an example of life and vocation for those of us who have chosen the personal and professional path of helping those in need. JRS celebrates her dedication, together with the dedication of all staff members and partners worldwide. We hope to continue to be the home where she can fulfil her dreams and help her family, but also the place from where she can contribute to that deep desire that unites all of us who are part of the organisation: to accompany, serve, and advocate the vulnerable people of our communities.
This story was first published by JRS Colombia.