Lebanon: Nour's Story
24 January 2019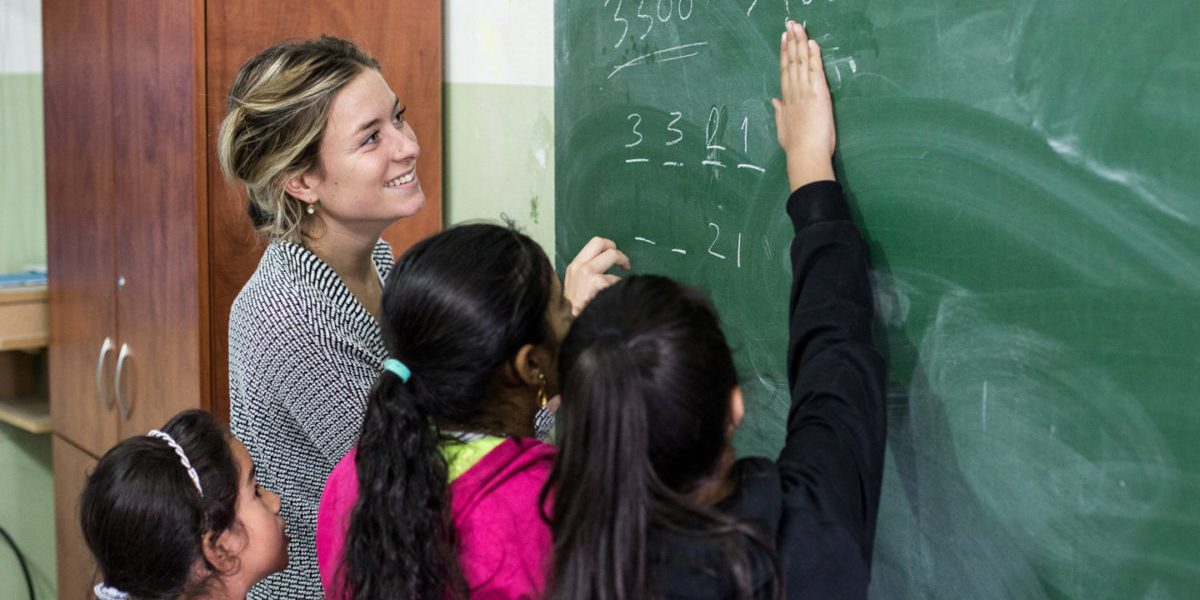 Bar Elias – Nour is 13, and has been studying at the Jesuit Refugee Service (JRS) Telyani School for six years. She described her experience at the school to JRS while touching on other subjects that affect her the most.
I am no longer alone
"At school, I feel I always want to know more, and I have learned many important things. What meant a lot to me was learning about the importance of perseverance. Now, unlike before, if I come across some difficulties in a certain subject, I do not give up by saying I cannot do it. No. I keep with it until it becomes easier. I also have Miss Hoda to talk to, (the social worker) and Miss Nour (the psychologist) about everything that bothers me."
When I come to school I feel I'm not alone anymore, and that is so important to me. Even when I am surrounded in my community, at times I feel very alone, I feel lonely. Here, I am part of a group, of something that makes me feel happy, and safe.
Nour, Student at JRS Telyani School
My biggest fear is also my duty
Two years ago, when Nour was barely 11 years old, she missed an entire year of school. She was approached by a man who offered her a job, which he claimed would be very easy, requiring only a few hours of work each day. She told him her priority was to attend school, but he reminded her that her family had debts that had to be payed and assured her she would be able to study every day. He promised he would help pay her family's debts and that they would live in a house, rent-free.
None of the promises were fulfilled. Nour, along with her two younger sisters, worked from 4am to 6pm, six days a week, cultivating and picking potatoes.
Her family's debt was not payed off.
My sisters and I, and the 20 other girls, weren't even given water nor were we allowed to use the bathroom, not until we finished our shifts. It was a scary experience, and it made me long for school. What I missed the most was the feeling of being loved and protected.
Nour, Student at JRS Telyani School
This summer, Nour was pulled out of school again when people in the camp told her brothers Nour's summer school was only about recreational activities, and therefore a waste of time. She was sent off to stay with her sister in Jounieh for a while, a city north of Beirut.
The school's social worker, Hoda, discoved this when Nour returned and told them where she had been and why. Hoda then invited Nour's mother to a meeting to explain what the summer school programme entailed, and that Nour would fall behind if she did not attend. Nour's mother was convinced, and Nour returned to school for the remainder of summer.
I was so scared I would never see my teachers, my friends again. Thank God my mom allowed me to go back.
Nour, Student at JRS Telyani School
But she felt that same fear again at the onset of the new school year. Her family was considering taking her out of school so she could work and assist them financially.
"Soon [school] won't be an option, I will have to earn money and help my family, and that is my biggest fear, but it's also my duty."
What bothers me the most
Some days Nour cannot attend school because she has to take her sick mother to medical centres. Her mother cannot read or write, which makes Nour fear that her mother would get lost if she is not accompanied to her appointments.
"On one of those days, we were in the taxi, and I realized that yet again I won't be able to make it to school on time, and that always bothers me the most. I said it aloud. My mother broke into tears and kept apologising.  My heart sunk, I assured her that it does not matter and kissed her head. From that day on, I keep my feelings to myself. I felt so guilty for making my sick mother blame herself for my occasional absence from school. However, it bothers me not because I have to accompany her, but because when I am absent I fall behind and studying becomes more difficult. Other days I stay at home in the mornings and study, but I keep looking at the clock impatiently until it's time for school."
I will be a lawyer
"My teacher, Samia, gave us an advice that I really liked, and when things get tough I remind myself of what she said. She told us not to keep looking at where we are now, at this point of time, but to go beyond that and look ahead. To focus on what we see there. Many people tell me it is not important or necessary that I become a lawyer. I hear them but I do not listen; I don't look at the now. I see my goal, I see Nour the lawyer."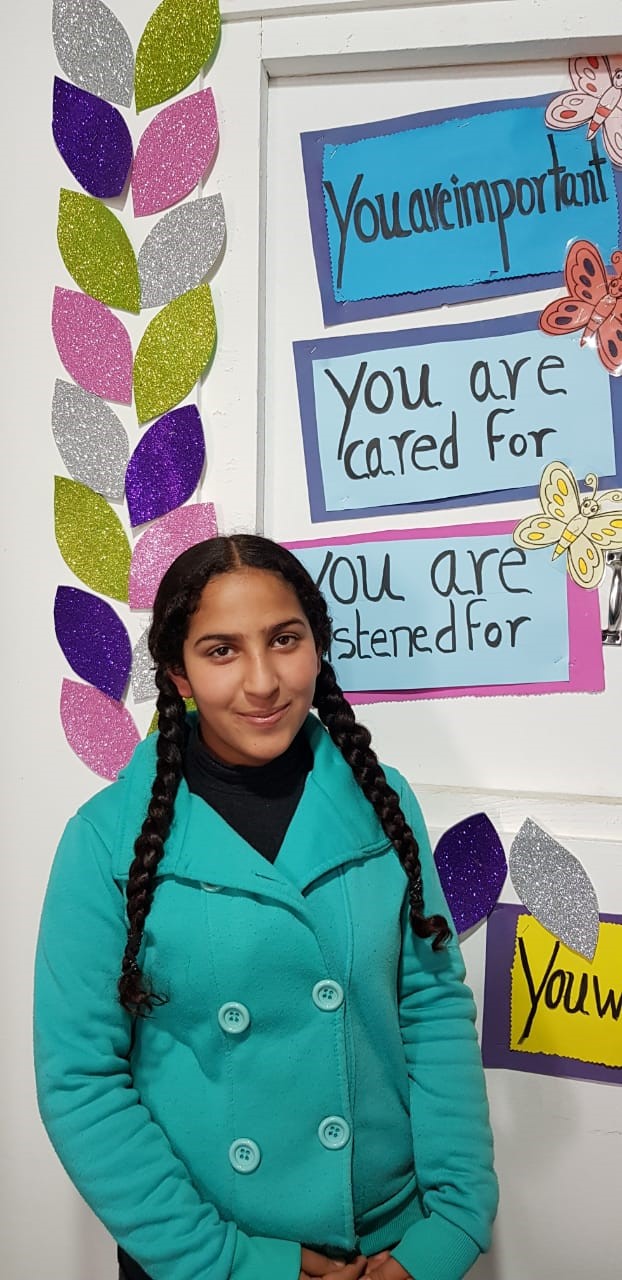 I dont want to leave school, I want to study and become a lawyer.
Nour, Student at JRS Telyani School