Iraq: Finding hope as a Yazidi survivor
05 December 2018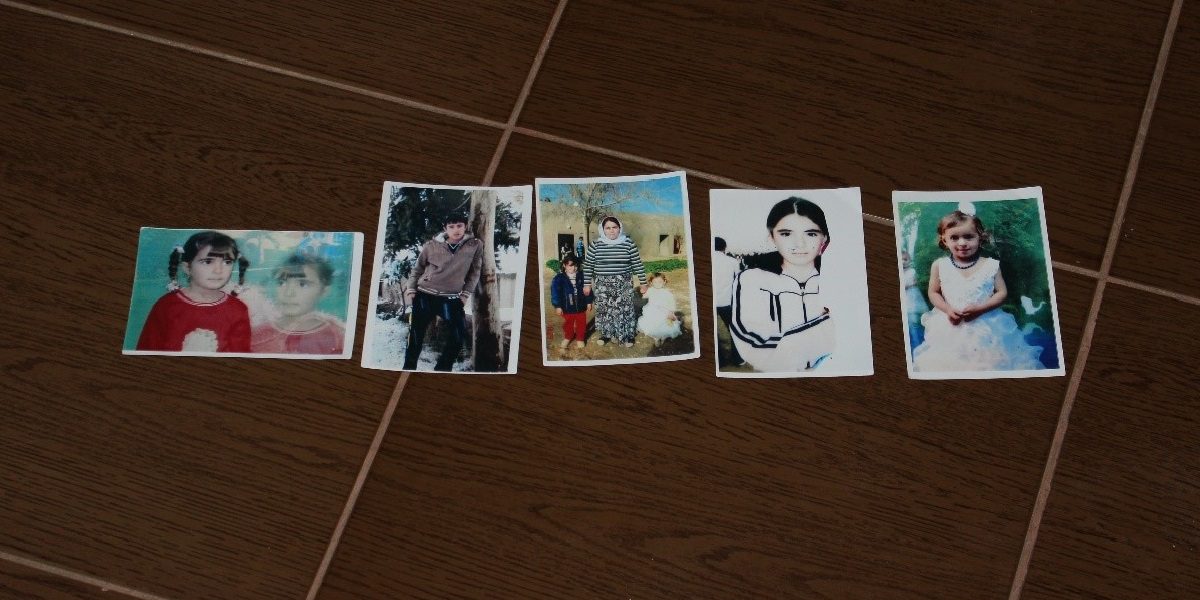 Shariya – August 2018 marked the fourth anniversary of the Yazidi genocide in Iraq's Sinjar district, in Ninewa Governorate in the north of the country. The situation in Iraq is still far from stable, and there is a pressing need to support more than 300,000 Yazidi genocide survivors displaced by the violence of the Islamic State (ISIL).
The Jesuit Refugee Service (JRS) has been serving Yazidis displaced by the genocide since October 2014. JRS staff make home visits and provide material assistance to the most vulnerable families. JRS also runs learning centres that provide structured educational programmes for children and young people, as well as adult education and skills training. JRS has made particular efforts to provide professional mental health and psychosocial support to survivors of the genocide.
One such survivor is Khudeda. One day in August 2014, Khudeda was playing football with his son when they saw crowds of distressed people running. Khudeda and his son also started to run. His wife and other children were away from home that day, and Khudeda assumed they had already reached safety.
Khudeda and his son fled towards Mount Sinjar where they stayed hidden for more than two weeks without any food or water. Thousands of other Yazidis hid in the mountains under terrible conditions. Dehydration, fatigue, and fear wore them down. Khudeda admitted he lost all hope for his life, not only because of the extreme conditions they were facing, but also because he had no idea what had happened to the rest of his family. He eventually decided to return to Sinjar to search for them, and to get food and water. ISIL was still occupying the town, and many who had attempted to return were killed by the terrorists. Despite the risks, Khudeda searched the town for any news of his family. He found nothing but destruction.
The Yazidi really want to be sure that something like [the genocide] will not happen again. They do not know what will happen to their children. They have no hope.
Salwa, JRS Iraq Family Visitor
For years Khudeda has persisted in his search for his family. He received several phone calls from friends, and even one from his son, telling him the location of his wife and children, but the different messages gave conflicting information. Eventually the calls stopped. After losing hope of finding his family, he decided to leave for Syria. He became depressed and started forgetting things. He lived in fear, and, due to his psychological situation, he found himself unable to work.
Khudeda has a daughter, Magina, who was only eight when ISIS captured her with her mother and siblings in Sinjar. In captivity she was required to convert to Islam, forced to forget her native Kurdish language, and was separated from her family. She was sold to several different families and endured appaling living conditions. After four years she saw a photograph of her father on the internet, with a message pleading for news of his family. Magina contacted Khudeda, and they were eventually reunited; after all their time apart he barely recognised her. They now live together in Shariya. Khudeda has not given up hope of being reunited with his wife and other children one day.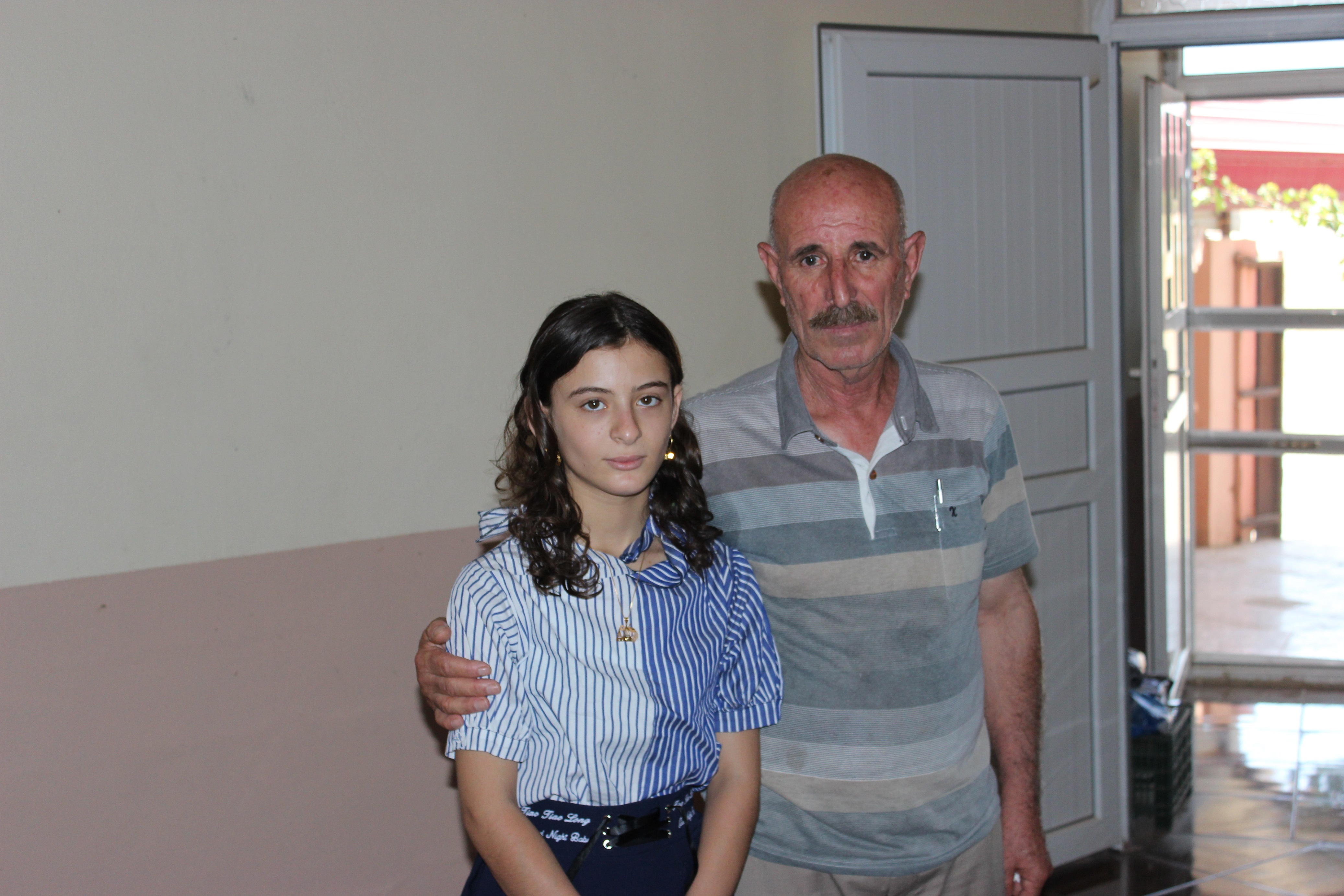 I cannot describe the moment when I saw [my daughter] again. Now I promise not to lose hope.
Khudeda Msto Haji, Yazidi genocide survivor