Digital skills enable women to carve out their independence in Kenya
05 September 2023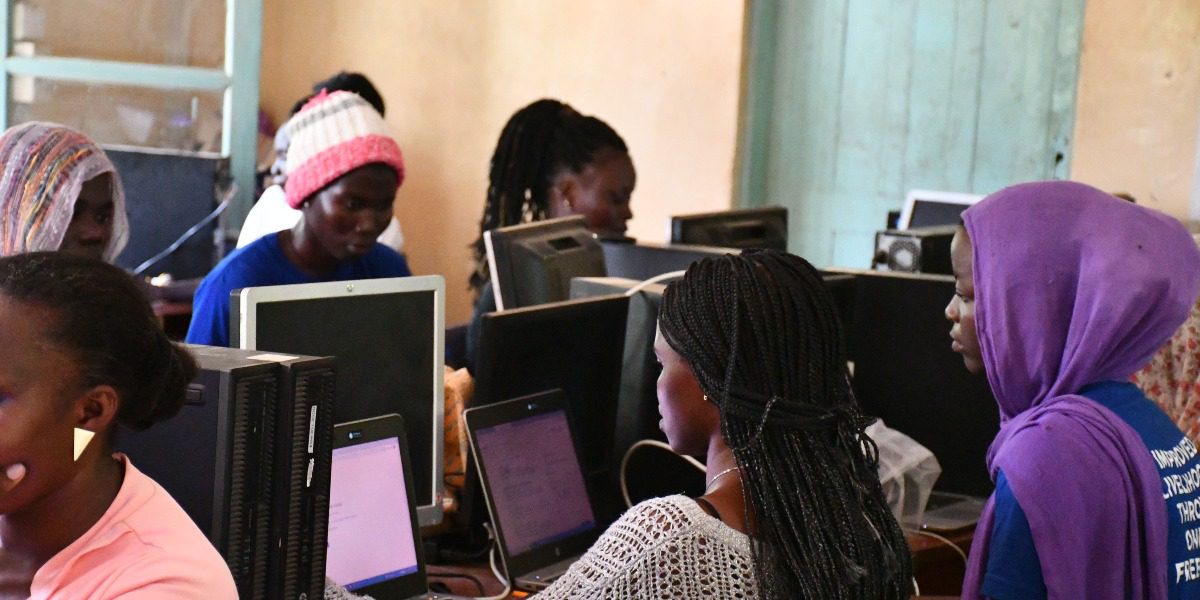 "My name is Cheruto. I'm 40 years old, I'm originally from Kenya and I'm trying to survive as a woman."
Cheruto, a woman participating in the Digital Inclusion Programme (DIP)
Every morning Cheruto says goodbye to her three children and joins her classmates in Kakuma refugee camp. A cohort of 35 women from diverse backgrounds share the classrooms of the Digital Inclusion Programme (DIP) implemented by JRS in partnership with Konexio.
"Besides using Google spreadsheets, and Google documents, one of the skills I want to learn the most is how to operate the devices themselves. In this way, in the event of a malfunction, I will know what to do. Sometimes you can solve some problems yourself instead of involving a technician. I want to be independent at the end of this programme," she comments.
Cheruto would like to further develop her passion for digital by becoming a lecturer and teaching students how to use digital devices, "considering the growth that the world is undergoing, everything is moving to be digital. Many different jobs require online skills."
"I will be able to move from depending on other people to depending on myself, and then I will also be able to support others."
Cheruto, a woman participating in the Digital Inclusion Programme (DIP)
"In African society, women are often not seen as those who can rise in society. The environment itself is tough, but the course we are doing is a good thing. It will help both the local community, which I am part of, and the refugee community so that we can develop new skills and be able to take digital freelancing jobs both in-person and online," says Cheruto.
Especially for refugees, there are still barriers to digital employment, including gaps in skills and knowledge of opportunities. For refugee women, the situation is even more challenging as they face traditional gender norms that perpetrate discrimination and inequality. To address these barriers, the programme consists of a first phase of Training of Trainers (TOT), in which members of the local community are trained to implement the DIP themselves, and a second phase in which the refugee community participating in the programme is taught digital skills that enable them to pursue further training and employment.
What Cheruto has in common with the other female participants in the programme, is not only their passion for technology but also their desire to build a better future for themselves. They want to carve out their own space within society.
*Article based on interviews originally published by Konexio.