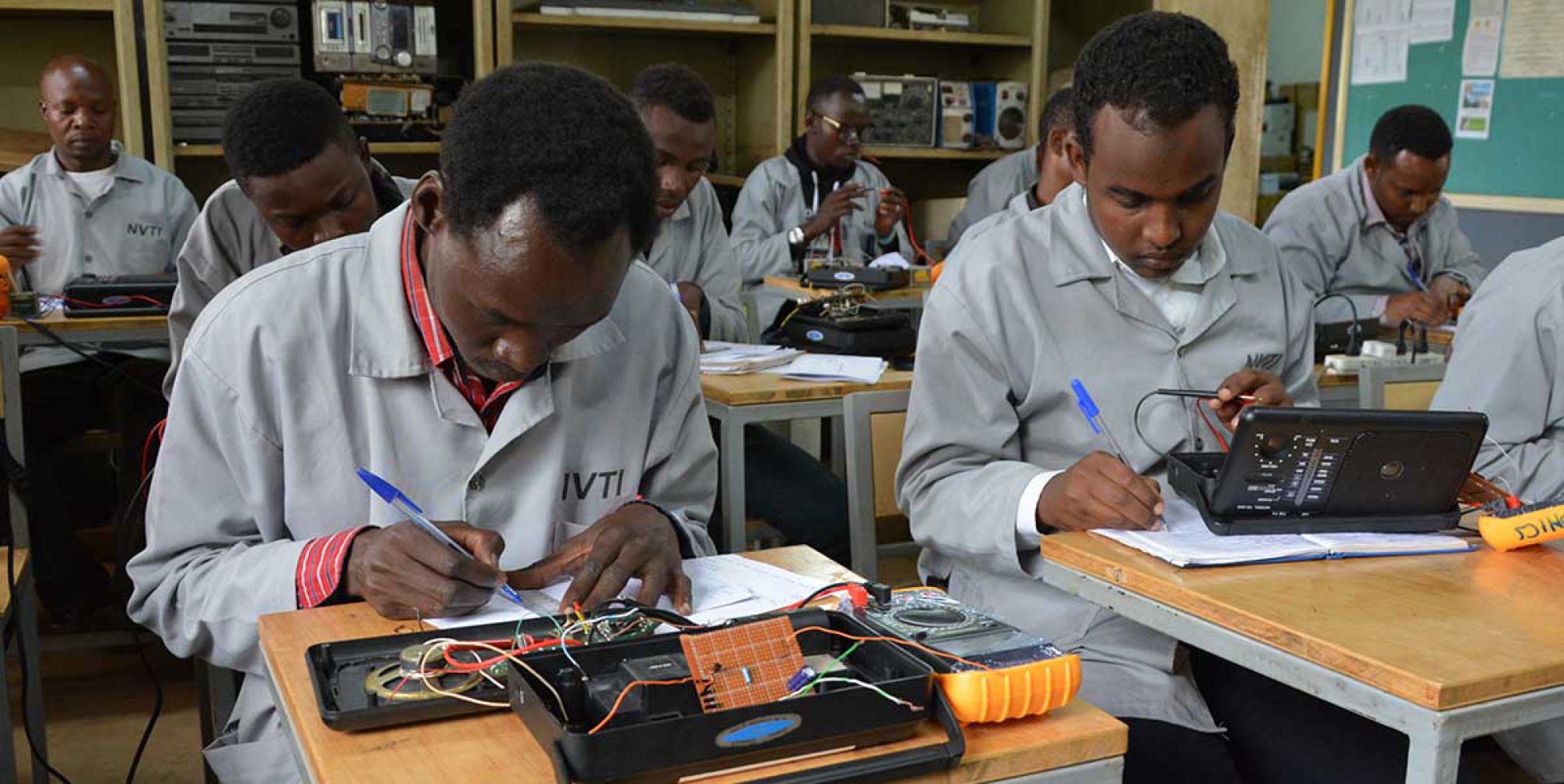 Pathfinder
Promoting refugee livelihoods and self-reliance
The JRS Pathfinder Programme responds to the need for meaningful employment, income generation, and career paths of young refugees. Pathfinder intentionally links professional and vocational training with meaningful employment and business opportunities: it is informed by market analysis so that courses train for in demand skills and links with private enterprise to take on refugee talent. 
Courses offered include: 
Early Childhood Development Education,

 

Business Entrepreneurship,

 

Digital Inclusion including networking,

 

Management,

 

Logistics,

 

Communications,

 

various vocational training such as motor mechanics, tailoring, electrician – electrical repair, and hospitality.

 
The project includes activities like language training, mentorship, job placement, and career guidance to enable participants to transition to working life, take back control, and become agents of positive change in their communities.
In 2023, Pathfinder reached 7,365 people in  Kenya, Malawi, Cameroon, Nigeria, Uganda, Tchad, Ethiopia, and Jordan. Choices of courses depend on the market sectors most likely to provide job opportunities for refugees in the given area. JRS Pathfinder currently attains around 75%employment rates for its graduates. 
Pathfinder stories
JRS is proud to partner with the following educational, industry and non-governmental organizations: Georgetown, Southern New Hampshire and Arizona State Universities, USA; Konexio, France; Tangaza – Catholic University of East Africa, Bishop Makhron Teachers Training College, and Inkomoko, Kenya; Makarere University, Amelo and Moyo Technical Institutes, and Nakawa Vocational Training Institute, Uganda;  Bertoua Professional Training Centre in Management (CFPGB), Young Women's Work-based Training Center (CEFAF), and the Institute of Trades of Technologies and Engineering of Central Africa (IMETIAC), Cameroun; and Ecole Normale Supérieure d'Abéché (ENSA), Chad.
Contact David Holdcroft SJ, JRS Professional and Post-Secondary Education Specialist to know more about Pathfinder.