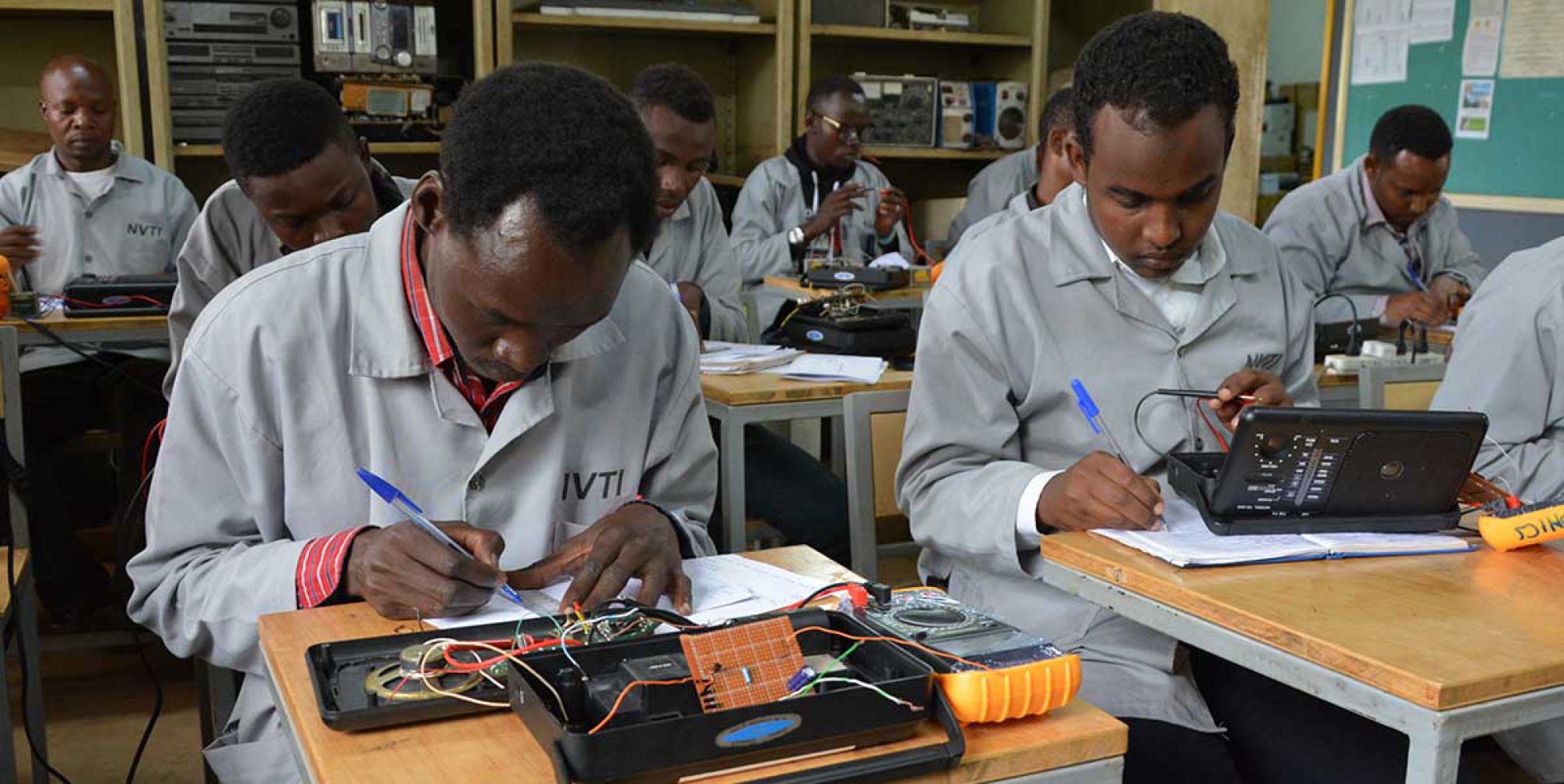 Pathfinder
Building the path forward
Pathfinder – The Refugee Career Incubator is JRS's response to the need for employment, income generation and satisfying career paths for young refugees. The opportunity to work, earn a living, and be self-reliant is one of the most effective ways for refugees to rebuild their lives. Refugees have their dignity and hope reaffirmed when they acquire the means to earn their own living and support their families.
Their desire for self-reliance challenges the common preconception that they are a burden on host communities. By fulfilling their potential and sharing their talents, refugees fully contribute to the growth, strength, and stability of communities.
The goal of the Pathfinder is to build resilient refugee and host communities through education that leads to employment or entrepreneurial activities. By providing professional and vocational training, start-up support, career counselling and entrepreneurial guidance, we seek to create pathways to self-reliance for refugees so they can become agents of positive change and social cohesion.
Building Paths Forward
The Pathfinder approach comprises three steps preceded by a preparation phase:
Preparation
A situational assessment of the refugee and host community context focusing on local and global market opportunities.
Step 1
Match job market needs with the skills and professional aspirations of refugees. This is done through initial skills assessments of potential participants.
If needed, JRS will provide preparatory courses such as basic computer skills, typing, language skills etc.
Step 2
Training in identified skills in partnership with other NGOs and other institutions.
Mentoring by coaches throughout the training period.
Step 3
Links with potential employers for internships. Help with CV writing, preparation for job interviews.
After graduation, dedicated JRS staff help with employment, business start-up, and job/internship opportunities.
Learn more about the Pathfinder initiative from Fr David Holdcroft SJ, JRS's professional and post-secondary education specialist.