A new first day of school for displaced children in Iraq
30 March 2023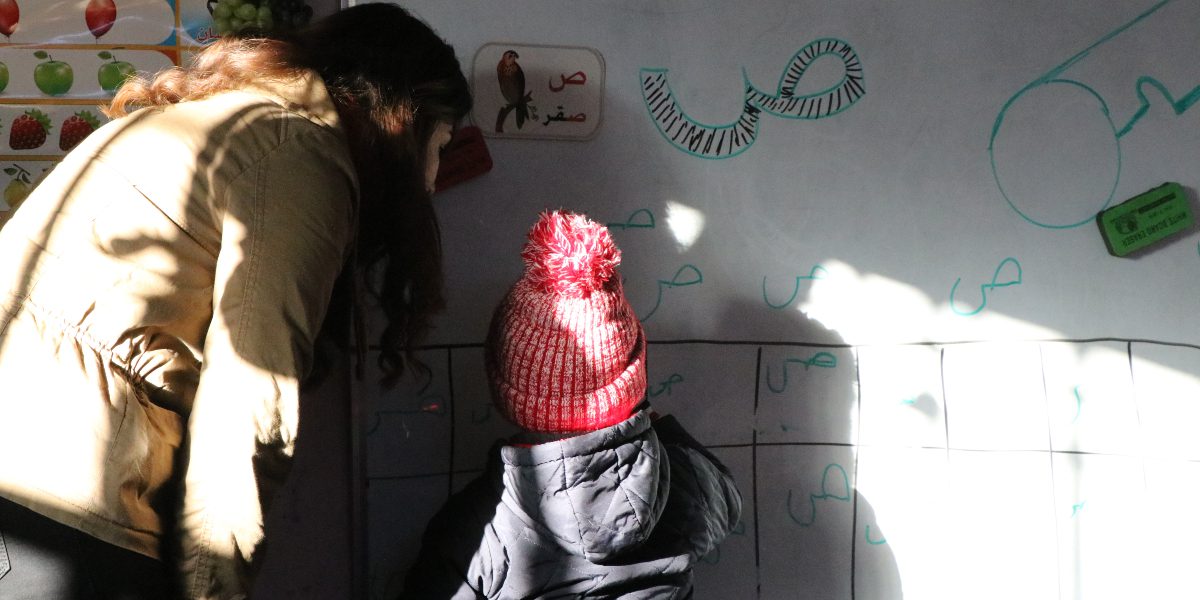 In countries like Iraq, where conflict and displacement had been a harsh reality for years, crossing the threshold of a school can be a challenge for many children. The traumatic events they have been exposed to left invisible scars that prevent them from attending school. Entering a classroom for the first time marks an important passage in every child's life. This year, for Jacob and Abdullah, it is even more important.
Jacob, 10 years old, got over his fear of socialising with his classmates
Jacob was born in 2013, a few months before ISIS invaded Mosul. As a child, he experienced the brutal realities of war and the traumatic consequences of displacement. As a result, he spent years out of school and started developing behavioral issues at home. In 2019 his family tried to enroll him in school, but he never went. He did not like school, and he was afraid of meeting people. So, he dropped out.
After several attempts, this year Jacob started the first grade of the JRS Primary Education Programme. At first, he had a reluctant attitude, and struggled to socialise with other classmates. Slowly, with the support of his family, other children and JRS teachers, Jacob adjusted to the school, which he now attends regularly.
At first I was forced to enroll, but now I thank my grandmother for forcing me
Abdullah
Abdullah, 9 years old, regained the happiness of going to school
Originally from Al-Hamdaniya district, from 2014 to 2017, Abdullah and his family resided in Mosul under ISIS control. He was forced to witness the devastating, cruel, and painful circumstances of the invasion. The inability to buy food, the lack of access to medical care, and, most heartbreakingly, the death of loved ones. A trauma that has left deep scars and memories that are still vivid. One can only imagine a child's mental and psychological state after living through these crises.
Following the liberation of Mosul, Abdullah returned to his city to try to put its life back together. Once his grandmother heard about the JRS primary education programme, she decided to immediately enroll him. "At first I was forced to enroll, but now I thank my grandmother for forcing me", he said.
Today Abdullah has regained his ambitions and hope for a bright future. He is motivated and looking forward to realizing his dream: to become a doctor.
JRS supports the right to education of children who have been forced to leave their homes and communities, through educational support classes and psychosocial support.