One year of conflict in Ukraine: Jesuits served more than 56,000 refugees
23 February 2023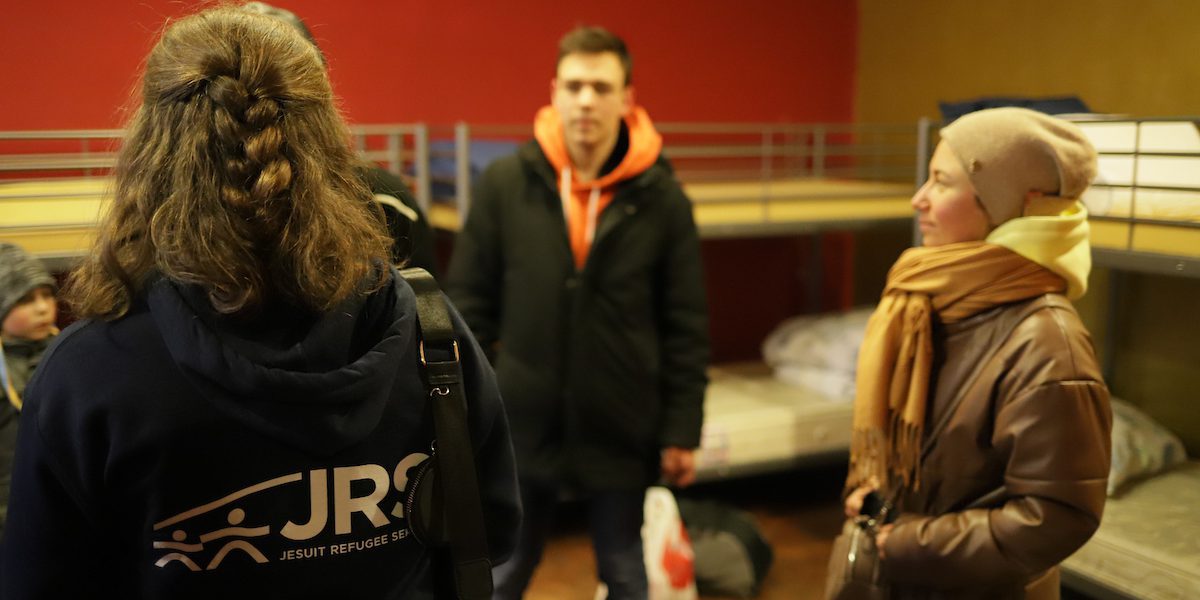 With millions of people forced to flee their homes, the conflict in Ukraine has caused one of the world's fastest and largest displacement crisis.
As the conflict has now lasted over a year, the Jesuit Refugee Service (JRS) – together with partners – continues to accompany and serve forcibly displaced people with emergency aid, shelter, psychosocial support, education, and integration.
Since the start of the international armed conflict in Ukraine, the organizations of the Jesuits have served and accompanied 56,042 people fleeing violence. Coordinated by JRS Europe and the Xavier Network, and in collaboration with JRS country offices, NGOs and local partners, the Society of Jesus has provided 82,111 short-term and medium-term assistance activities to Ukrainians in need.
This ongoing response has helped keep hope alive for thousands of people in the midst of the crisis.
Download the full statement to learn more about the One Proposal, the coordinated response of the Society of Jesus.