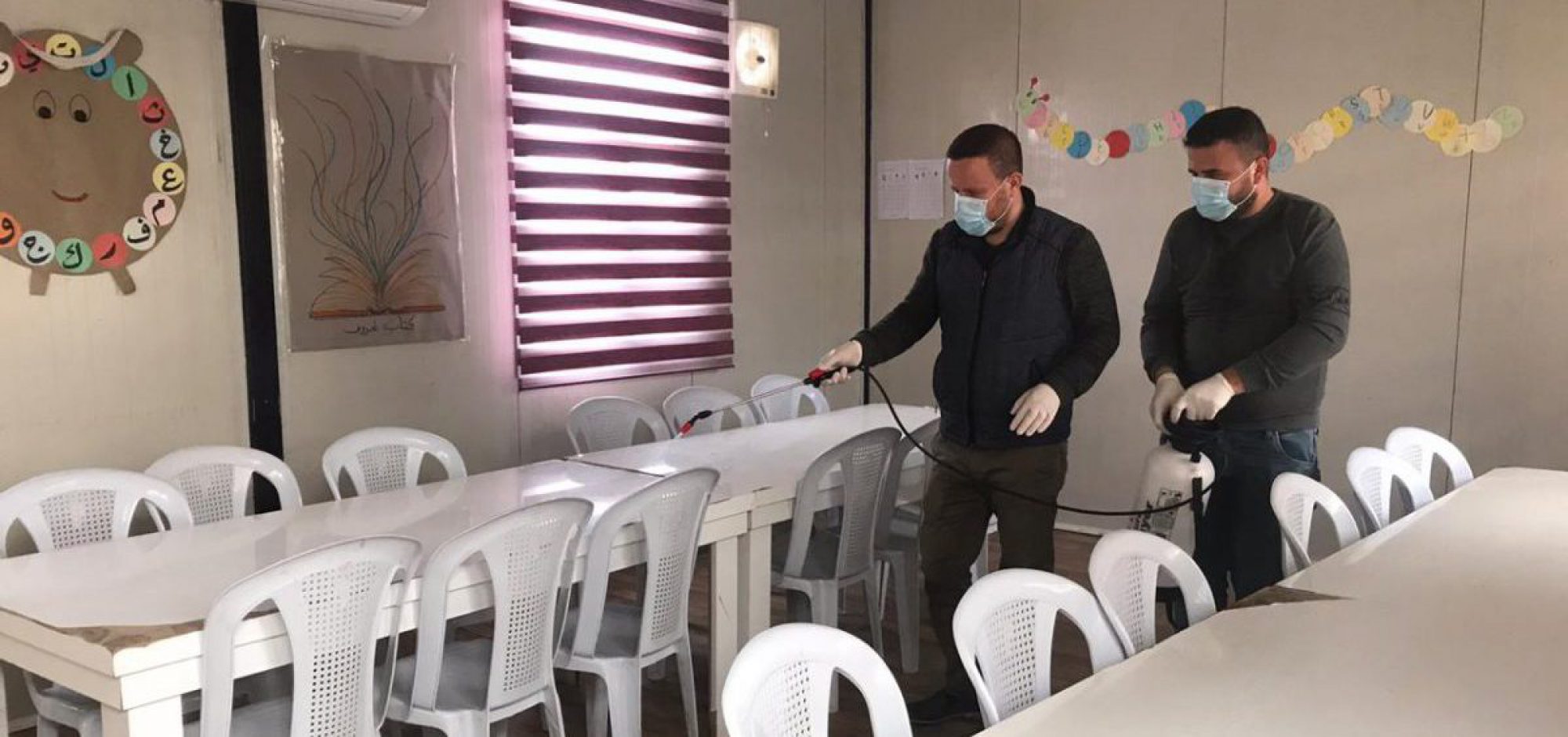 Join us in accompanying refugees during COVID-19
The spread of COVID-19 knows no boundaries: more than 100 countries around the world have already reported cases of the virus. Over 70 million refugees and displaced people around the world are at risk of being affected by this pandemic.  Already fleeing from war, violence, and emergency situations, they are now confronted with a global public health threat without the proper resources.
More than ever, now is the time to stand united as a global community and care for the most vulnerable, as Fr Thomas H. Smolich SJ, JRS International Director, says in his letter.
Refugees and the forcibly displaced will be among the hardest hit by this pandemic
Most refugees live in countries that are less prepared to combat the outbreak, where conflicts have destroyed health care infrastructures and weakened the health systems. Overcrowded refugee camps and urban areas with lack of sanitation increase the possibility for a highly contagious disease like COVID-19 to spread rapidly. In many places, refugees already suffer from limited access to essential services and decent healthcare and are unlikely to be prioritised in the distribution of hygiene kits and future vaccination programmes. Moreover, they are especially vulnerable to the social and economic repercussions of this pandemic.
The needs of our refugee brothers and sisters cannot be neglected. Only by accompanying one another and working together will we be able to overcome this challenging situation.
In this unprecedented moment of COVID-19, we are reminded of the importance of solidarity, and are called to act in a way that unites us as a community.
Fr Thomas H. Smolich SJ, JRS International Director.
Protecting the right to asylum amidst the crisis
The exceptional measures that many countries are adopting to contain the spread of the virus, including limiting air travel and cross-border movements, makes forcibly displaced persons even more vulnerable. Such actions may hinder their right to seek asylum and force their return to dangerous situations. Appropriate steps must be taken to not harm individuals seeking protection.
JRS joins UN Secretary-General António Guterres's appeal to all the warring parties across the world for an immediate global ceasefire in support of the bigger battle against COVID-19.
How is JRS responding?
With a worldwide presence and projects in 56 countries, JRS has created a Cross-Functional COVID-19 Response Team (CCRT) to coordinate JRS's global response to ensure that staff and those we serve are aware of and prepared for COVID-19. We are closely monitoring the situation to ensure the wellbeing of those we accompany and of our staff members, and to continue operations as much as possible, where possible.
COVID-19 is a complicated, evolving, and challenging reality, and we are adjusting our operations accordingly. Our offices are handling all non-essential services remotely, and we are exploring alternatives for programmes that cannot operate in their traditional formats.
In Italy, under the lockdown imposed by Italian authorities, we have equipped our soup kitchen in Rome for the distribution of food baskets and liaising with other religious communities to unite forces for the most effective response.
In Greece, although classes have been put on pause, we are providing food support to the students and families of the JRS Arrupe Centre, as well as exploring remote learning options, such as through online courses, so students can continue their schooling. The second-hand shop is still operative, providing hygiene products and clothing to those we serve.
In Jordan, we are exploring online and remote learning to continue our education programmes. Some individual and group sessions via Skype have continued for students who have a stable internet connection. Our teachers are preparing course videos to be shared online.
In Kenya, we are raising awareness and distributing informative material about the virus to the communities we serve. In Kakuma refugee camp, we have suspended all major programmes with the exception of the activities in the Safe Haven shelter for vulnerable women and children.
In Malawi, we continue with our daily meal program for over 4,000 children in Dzaleka refugee camp.
In India, where are providing dry rations to Chin, Afghan, and Rohingya refugee families based in Delhi, as well as raising awareness in the camps in Tamil Nadu about prevention and maintaining social distancing.
JRS will continue to update this page as we learn more about COVID-19 and adjust our operations as needed.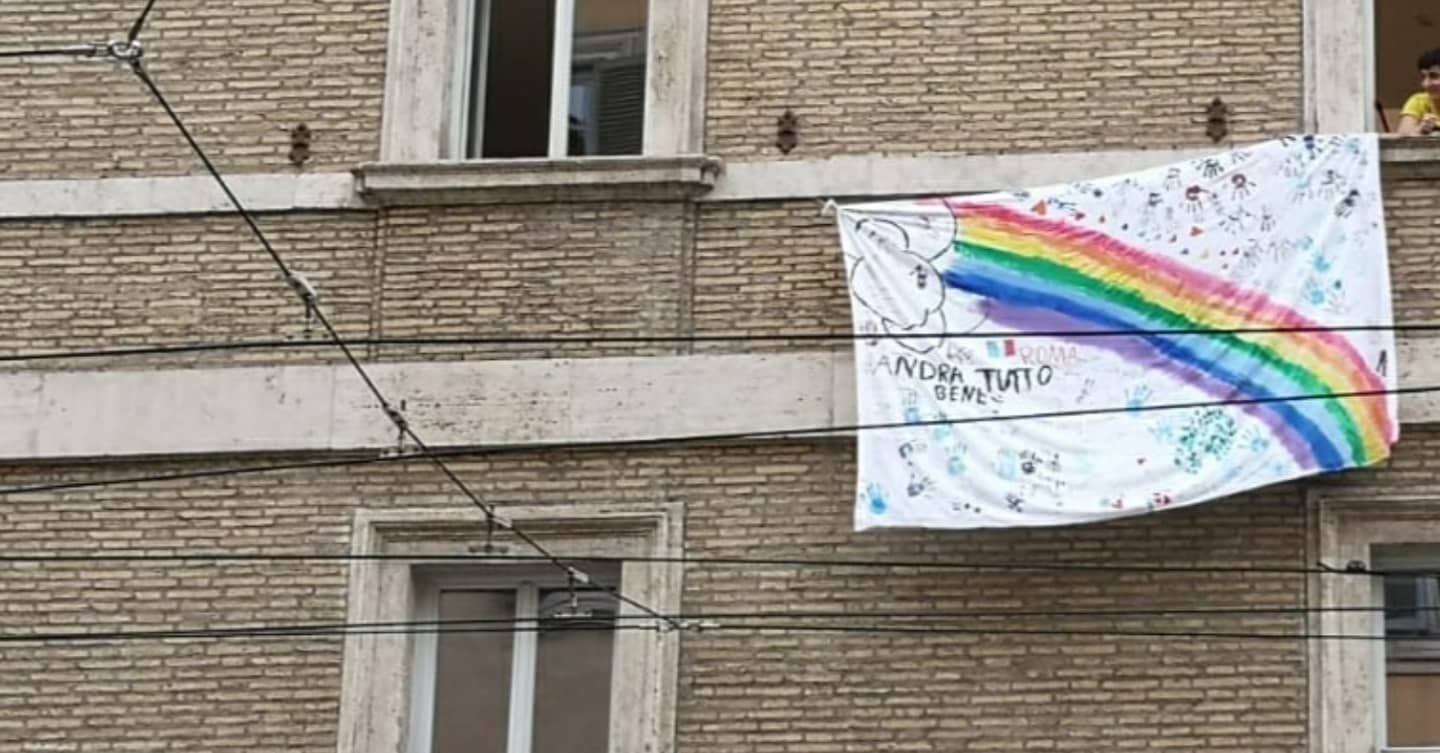 What can you do? 
Your support and expression of solidarity is as important now as ever. While still respecting social distancing and quarantine, there are many ways YOU can help:
PRAY
Join Pope Francis
in praying for the sick and the suffering, while thanking all those who, united and regardless of their religious tradition or convictions, pray for those affected by the virus.
GIVE
From Italy to Syria to Bangladesh, JRS will continue to accompany displaced people facing the added risks and repercussions of COVID-19. Make a gift today to help us prepare for the further spread of the virus.