Syria: New beginnings
30 March 2018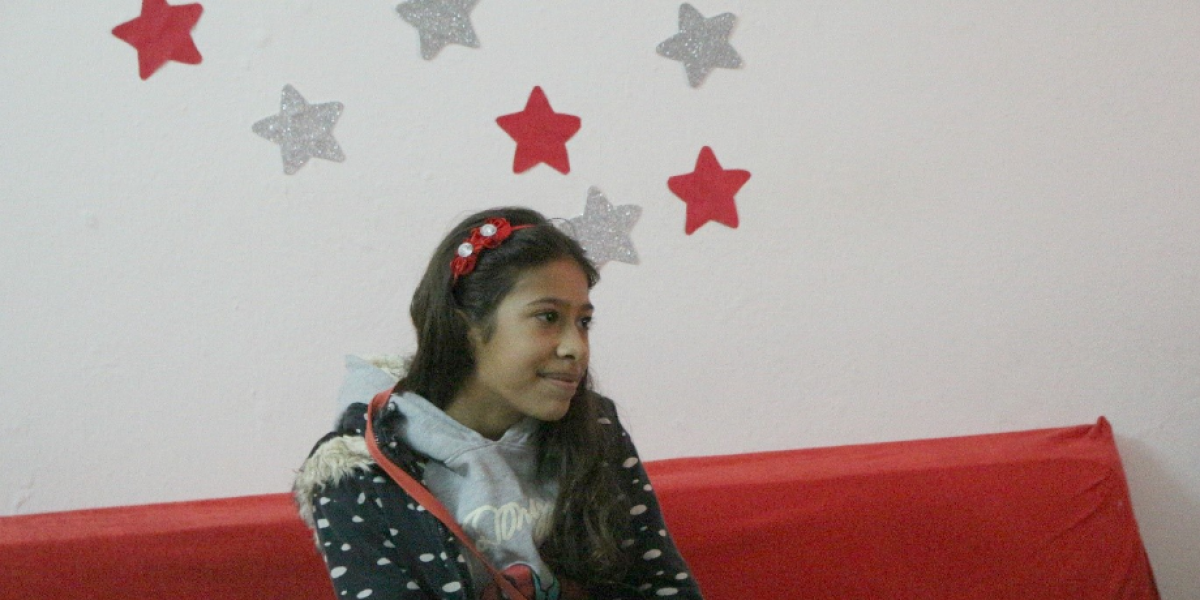 The story of Nour* is a story of pain, a broken heart, and a tired soul, but it is also the story of how it is possible to restore childhood and hope amid war.
Before the start of the Syrian conflict, Nour lived in rural Homs with her family. Shortly after violence broke out, her father was killed, and she fled with her mother and younger sister to Tartus, a city on Syria's coast.
Although they escaped the hostilities of war, their new lives brought a host of other difficulties. Among these challenges, Nour's mother was only able to find a small room for them to live in and started working long hours as a house cleaner to afford rent and other necessities.
With her mother absent from home, Nour began to have trouble getting along with her stepsister. These changes, compounded by the loss of her father, left her with pain she did not know how to bear. Soon, she began having nervous breakdowns that often led to self-harm.
At the Jesuit Refugee Service (JRS) Kafroun Centre, social workers accompanied Nour by helping her find productive ways to manage her panic attacks and regain confidence.
Today, with the support of JRS staff, she is continuing to learn how to manage her breakdowns and no longer hurts herself.
At Nour's two-month follow-up, her improvement was evident and remarkable. Besides learning how to better understand and manage her emotions, she is also making incredible progress at school.
"At the centre I have the confidence to read and write, and I am no longer angry," she explains.
Back at home, Nour's relationship with her stepsister is slowly improving as well; she even brings a cookie home for her each day from the centre.
Nour's story is not unusual: it is the story of many children whose innocence is taken far too early.
For now, there is no way to fully eliminate the injustice and pain that many Syrian children are exposed to, but we can support them in working towards new beginnings.
*All names and identifying details have been changed to protect the privacy of individuals