Sport for Protection: enhancing refugees' access to education in Chad
29 April 2022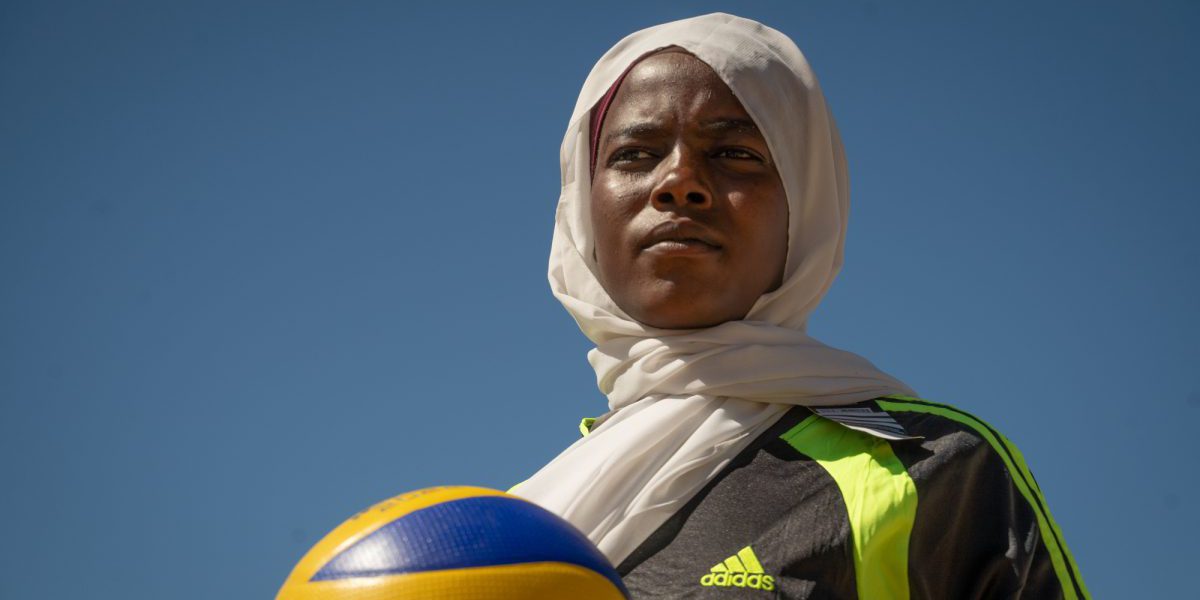 As a young woman living in a refugee camp in eastern Chad, Noha did not have many opportunities to practice sports with her peers. Lack of facilities and gear, as well as restrictive socio-cultural traditions, prevented her – and thousands of others – to benefit from physical activities.
"We used to complain about the lack of sports in the camp," remembers Noha.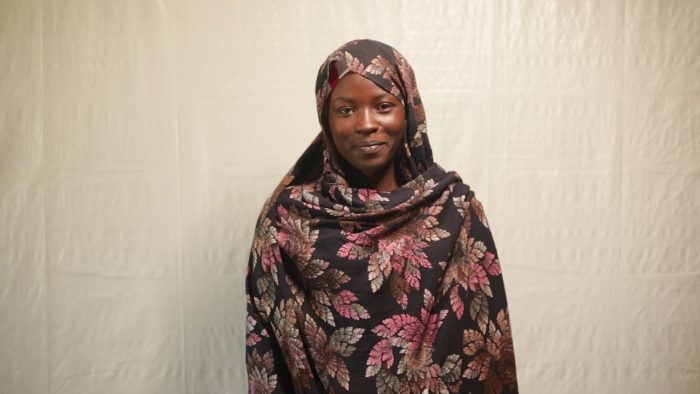 Noha, member of the girls volleyball team (Eden Oulatar/ Jesuit Refugee Service).
To facilitate refugees' access to sports, JRS, together with Jesuit Worldwide Learning (JWL) and UNHCR Chad, began a new project called "Sport for Protection" in the camps of Milé and Kounoungou.
Noha finally got the chance to join the newly formed volleyball girl team. "After I finish exercising, I feel my body becomes strong," she shares. "Now that we are allowed to play it, we want to play football between boys and girls."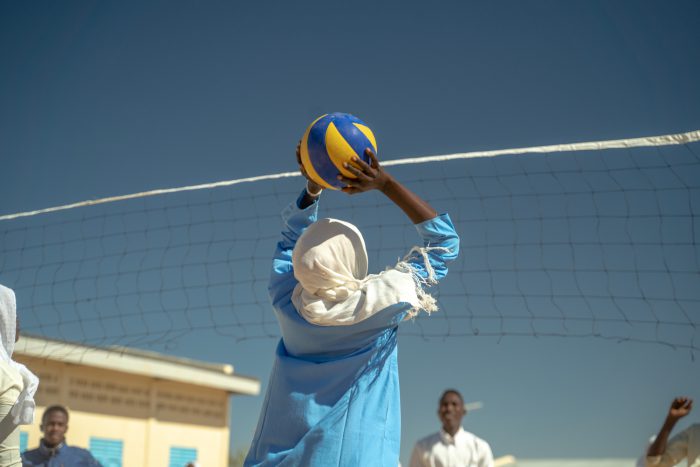 Girls and boys playing volleyball together in a refugee settlement (Irene Galera/ Jesuit Refugee Service).
As part of the Educate a Child programme, "Sport for Protection" focuses on sports, recreation, and youth leadership as ways to promote school enrolment and retention for refugees and host communities.
Hamed, education inspector on the project, explains: "Sport should be part of other basic subjects taught in school, such as history, geography, English, and French. It is important for the child, as "a healthy mind resides in a healthy body"."
"Sport is important to create bonds between societies," adds sports teacher Maqboula.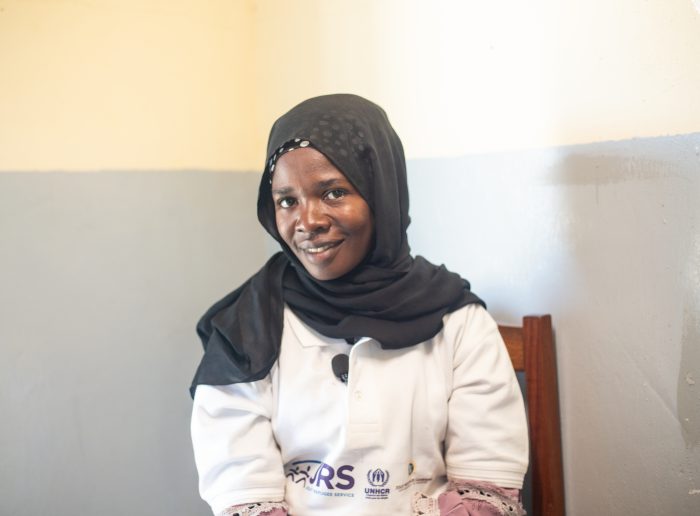 Maqboula participated in JRS training and is now a sport teacher (Eden Oulatar / Jesuit Refugee Service).
Maqboula and Hamed are part of a team of five refugee teachers and nineteen refugee youth who received training as Sports Facilitators. First, they followed online classes on topics such as youth leadership development, psychosocial support, conflict resolution, and peace building.
Then, they were further trained in programming and monitoring and evaluation, completing an internship to apply the skills learned. Oumar, another teacher, was very impressed by the course: "I learnt how to train students in sports and the importance of sports in activating their minds. I am so glad. I also learned how to solve students' problems."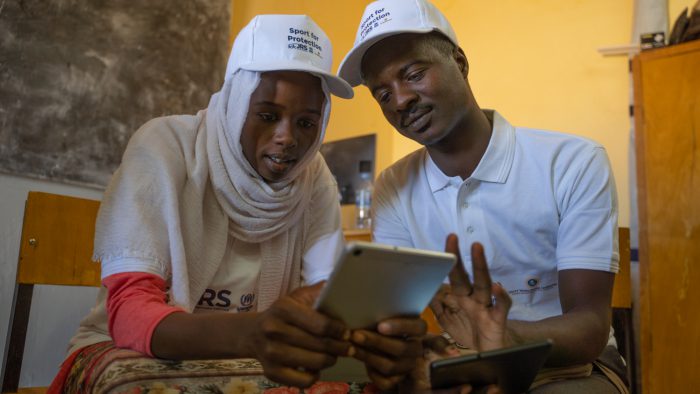 Sport teachers are following online classes as part of their training (Irene Galera /Jesuit Refugee Service).
To enhance access to sports and participation in the activities, JRS also built two multi-sports stadiums – one in each camp. They now serve nine primary schools, as well as the overall community, benefitting over 4.500 refugee and children from the host community.
Having a place to gather and play is key to youth psychosocial wellbeing. "Before the sports programme began, we did not meet between the colleagues in one same place. Now we hang out and create bonds. Sports are very necessary," states Bashir, who joined the football team as soon as he could.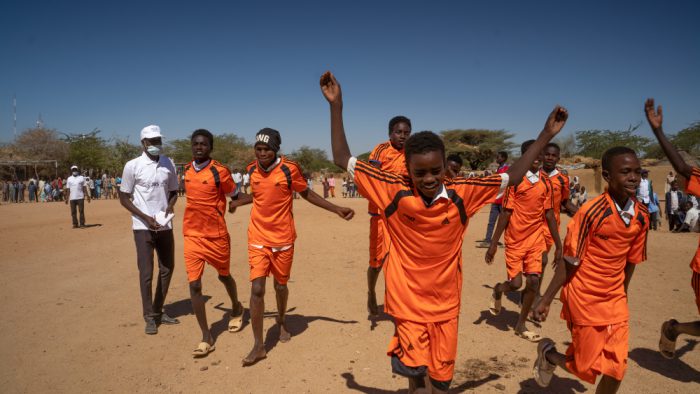 Boys excited to enter the field for a football match (Irene Galera / Jesuit Refugee Service).
Alongside training and matches, Sports Facilitators also lead activities connected to protection themes, such as gender inclusion, teamwork, peaceful coexistence, and intercultural exchanges.
Raising awareness over girls' inclusion is a top priority. Like Noha, most young women did not play any sport because their family would not allow them. To promote inclusion, sports facilitators organise meetings with the parents. By addressing the importance of sport for both boys and girls, they manage to convince many families to let their daughters play.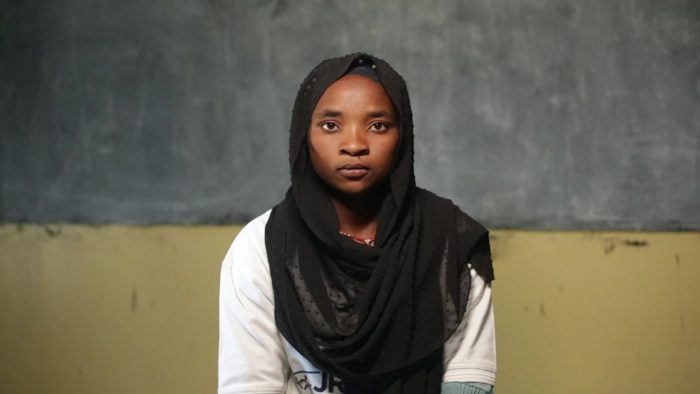 Najwa is passionate about including girls in physical activities (Eden Oulatar / Jesuit Refugee Service).
Najwa, too, did not play any sport before entering the JRS training and becoming a teacher. Now she enjoys physical activity and advocates for all girls to join. "Sport is like any kind of education. We do not differentiate between boys and girls. Our goal is to train."
See more photos from the project