Nine years on, the Yazidi genocide is still alive
03 August 2023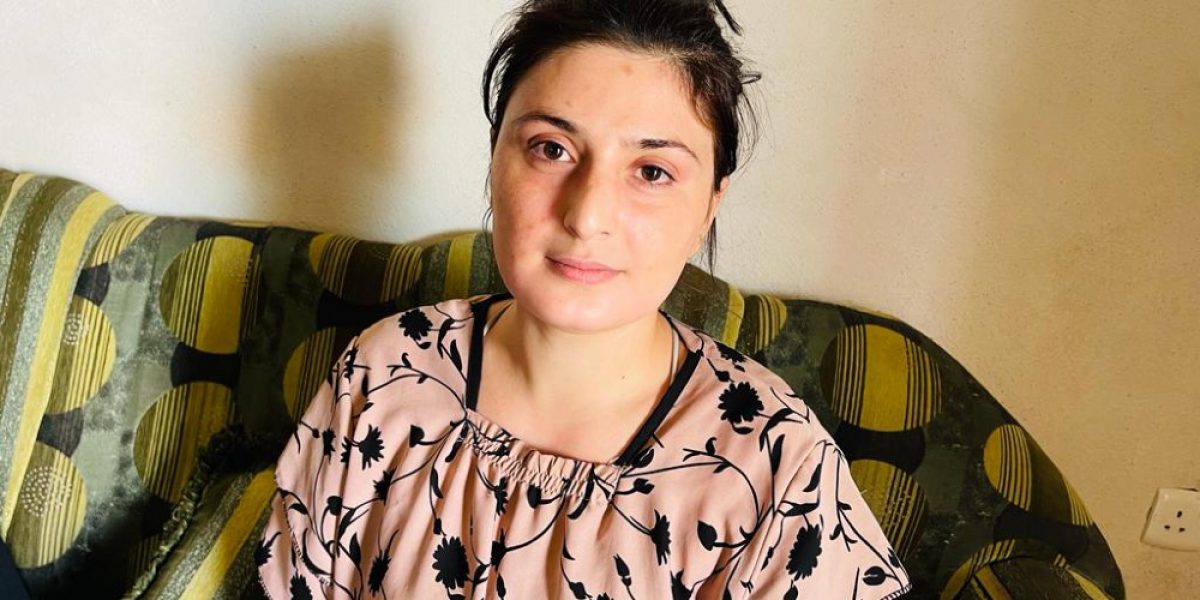 Sanaa*, a 25 year-old, is one of the thousands of Yazidi women who suffered the atrocities perpetrated by the Islamic State (ISIS)  in 2014.
Before ISIS committed genocide against the Yazidis, Sanaa was at her home in Sinjar, in Iraq's Nineveh Governorate. When she saw armed men holding black flags starting to burn a Yazidi temple and a mosque next to her house, she decided to flee with her family. The life Sanaa had lived up to that moment suddenly stopped as ISIS members found them and forced the family to convert. Sanaa was sent to different villages to live with other Muslims and converted Yazidis and learn the Islamic traditions by force.
"When we entered one of the villages, they had killed every single Yazidi living there. I saw with my eyes all their dead bodies lying on the streets. I can still feel the smell", Sanaa remembers. Separated from her mother and siblings, she was sold to an ISIS man and his family.  Sanaa spent two years as a slave, sold and taken back every time the family needed money before her uncle managed to find her and paid the ISIS family for her release.
Now she lives in Sharya, a town that is home to most of the displaced Yazidis.
"It was hard at the beginning. I felt depressed and confused, without knowing where I belonged to"
Sanaa, 25 years-old, Yazidi woman
After years of continuous suffering in captivity, JRS is supporting her heal and recover her identity and dignity. She started psychotherapy sessions and her condition significantly improved.  She reintegrated into the Yazidi community and met more survivors who experienced similar struggles."I feel so strong now that I'm the one helping my siblings overcome their own traumas," she said. However, the healing process still needs time.
"When I was liberated, I was hoping to find all my family free and united, and to my surprise, my mum and my dad, two of my brothers and some uncles were not there. We still don't know where they are", she worries.
Nine years after the ISIS attack, the genocide against Yazidis is not over until all those still captive are released and justice for all the Yazidi people is finally achieved. JRS is committed to accompanying and amplifying the voices of all the survivors and internally displaced Yazidi who lost everything and strive to have a dignified life far from their homeland.
*name has been changed to protect the identity of the person.