Marking World Humanitarian Day: "A work beyond what is perceptible."
19 August 2020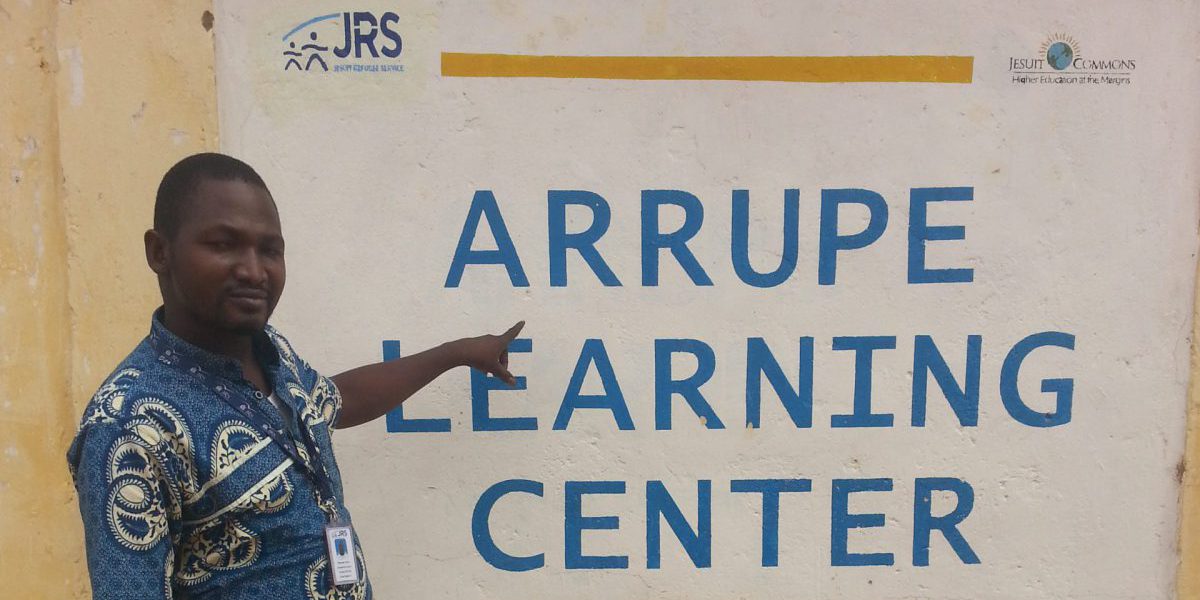 Minguengar Thierry has been working for more than two years with the Jesuit Refugee Service (JRS) as a teacher of the French as a foreign language (FLE in French) course funded by BPRM in Farchana refugee camp, eastern Chad. On the occasion of World Humanitarian Day, we share his testimony and reflection about  humanitarian work.
It has been 25 months that I was hired by JRS as a FLE teacher in the sub-delegation of Farchana. Like any young person who just got a job after so many years of struggle, my objective was to get an income.
However, things seemed to become gradually different to me. I have witnessed a change that took place inside me, a new state of mind.
My students, including young mothers, have such a strong desire to learn this language, which is foreign to them, despite the many challenges they face every day. They made me discover the other element of my work that was hidden from me until then: humanism.
I realised that I did not have to work just for money, but to help, to improve something, even a small thing, in the life of these people facing difficulties. Yes, those mothers with babies on their backs or nursing them in their arms during the lessons transformed me!
I discovered the value of humanitarian work: to serve others. I experienced this truth first-hand. Our work helps to rebuild a life or, at least, restores happiness.
I am excited when I find French speakers that I taught in the camps or on social media. It is such a joy to go beyond the relationship of merely teacher and pupil, but with the recognition that we have a shared humanity.
I am proud now to have found out the significance of my work, thanks to these humble experiences. Also, I'm grateful to my colleagues, who have helped me understood and experience the true meaning of teamwork.
What was once a form of income has become an experience that has changed me in positive ways.