Lebanon: Writing as a Way of Healing
20 June 2021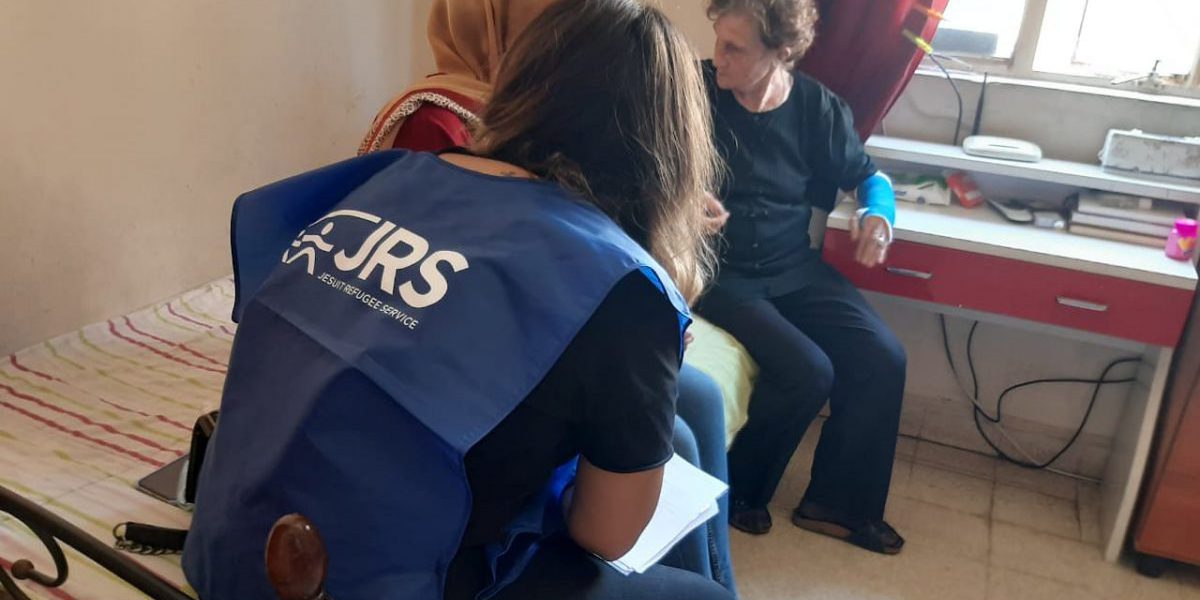 A former mathematics student back in Syria, Nawal, did not expect that her life and work would change radically when she decided to flee with her husband and son to Lebanon in 2011. Her family was her priority and she wanted to protect them by any means, so she searched intensely for a job.  She knocked on every door, asked everyone who crossed her path, and surfed the internet for any opportunity.
Nawal biggest fear was "loneliness", she couldn't handle being alone without her parents or her parents-in-law in a totally strange and different country." I used to burst into tears whenever I sat alone and reflected on what happened in my country. I couldn't grasp the destruction and how I ended up alone here," describes Nawal painfully as she recalled her first years in Lebanon.
The intervention of the home visits team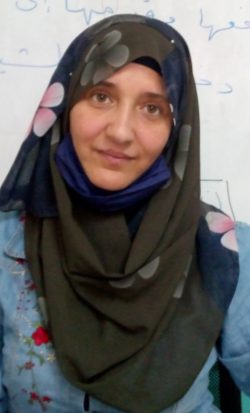 Meeting the home visit team at the Frans ver der Lugt centre (FVDL) in Bourj Hammoud in 2014 had a positive impact on Nawal's life. They started visiting her at home and met her family members as well. They checked on her often and supported her in bad times, "The home visit team is like my family, I open up to them about my problems, needs, my ups and downs… They followed up with me since day one, and now they are aware about every major phase in my life," explains Nawal. In other context, Nawal described one member of the home visit team as a "sister" who shares with her everything. A sister who encourages her and celebrates her success.
In 2016, Nawal shared with Elizabeth, a member of the home visit team, a draft about her personal journey of being a refugee. She first started writing to figure out her story and process her experience. Writing for her was an act of slowly peeling apart her character and getting underneath it, it was self-exploration. "Reading Nawal's first story filled me with awe, and I felt she is definitely going places and her writings will exceed the journaling experience," remarks Elizabeth. After a while, Nawal informed the home visit team that she met a journalist who offered her a job in a Lebanese newspaper. She transformed her journal writings into articles, essays, interviews, biographies, book reviews and others. Nawal had no experience at all in writing, encouraged by the home visit team and her supervisor at work, she improved her writing skills using internet resources and websites. Remarkably, one of her writings was shared at a UN event in Beirut in 2019.
Nawal channels her pain and suffering into her writing—she often cries when she writes. She pours out her feelings and transforms them into words. "Our suffering inspired me with a lot of materials to write about. Writing helped me to get past the anxious feelings that I went through," explains Nawal.  Writing defined her inner transformation and personal growth. Through writing, Nawal comes to realize that she is in control of her life and that some meaning can be gleaned from whatever hardships she has endured over the last several years. Choosing writing as a way of expression was a courageous decision for Nawal, because she was trying to use the language and making sense of all the heavy thoughts and feelings that flow in her mind and heart. She was courageous as well when she shared these personal writings with others.
The home visit team is like my family, I open up to them about my problems, needs, my ups and downs. They followed up with me since day one, and now they are aware about every major phase in my life
Nawal
Offering accompaniment during the COVID-19 lockdown
The last Covid-19 lockdown in Lebanon impacted Nawal badly. Staying at home was very challenging for her and her family who were all emotionally drained during these unprecedented circumstances. Nawal did not hesitate to contact Elizabeth and express to her what is she going through. "Elizabeth was one of the people who supported and encouraged me in these hard times. Sometimes I share things with the team that I do not share with anybody else. Their words heal my wounds, as if they did not exist. said Nawal. Despite the fact that the team was not able to visit Nawal in person, however, they kept in touch with her over the phone and lifted her up when she was feeling down, "When we are facing a problem, we feel it is like a huge monster. But when we share it with others it turns out that it is simple. We feel we are not alone facing this problem," remarks Elizabeth on the importance of sharing our problems with others.
Being a refugee is undoubtedly a hard experience, but it showed Nawal how resilient she is, and her ability to adapt to new circumstances. Now, she knows her self-worth, she is a confident and productive person. Being alone is not something she fears anymore, on the contrary, she chooses to stay alone every now and then to recharge her energy. Interestingly, she is planning to write a book one day about women and the hardships they face in the middle east. Nawal closed our interview with incredible perspective: "I went through a lot of hard times through all these ten years of being a refugee, but I didn't surrender. And here I am, talking to you and laughing. I discovered how strong I am, being alone away from parents all these years, means that I am not weak at all. "