Jolivia, a young woman dreaming to be a mechanic in Central African Republic
10 November 2022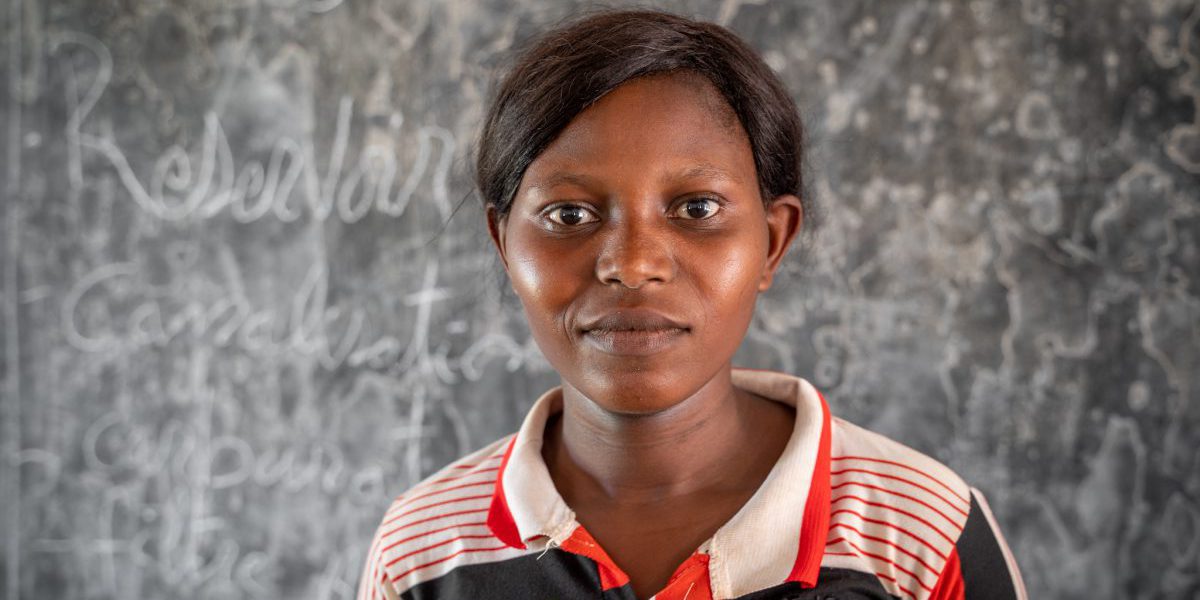 "I decided to study mechanics because we live in an era where women can do what men do."  
Jolivia, 19, is one of the few female students participating in a mechanics training in Bambari, Central African Republic (CAR). For many, this is still a 'man's job', but Jolivia never hesitated to follow her dream.  
When she applied for the training, she was positively surprised by the reaction of her community: "Many people encouraged me because it is rare in our community to see a girl doing mechanics." She adds, "It really touched me when many young girls also encouraged me to participate in the course."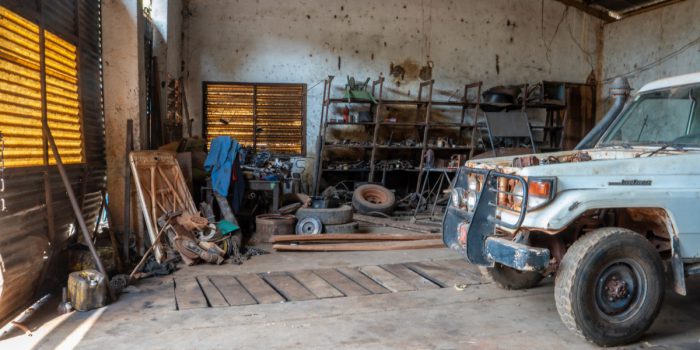 The inside of the workshop where students learn and practice.
The mechanics training is organised at the Saint Joseph Vocational Training Centre by the Jesuit Refugee Service (JRS), with the support of Alboan and in collaboration with the Diocese of Bambari.  
Sixty young people from different backgrounds make up Jolivia's class. They are all motivated to learn a new skill and contribute to the community. Over a period of six months, they had the chance to take part in theoretical and practical classes and get a comprehensive understanding of the profession. 
Eager to learn, Jolivia now plans to deepen the skills she acquired: "I would like to do some internships to further strengthen my knowledge, and to have more experience in car mechanics in a reputable garage."  
 I decided to study mechanics because we live in an era where women can do what men do.
Jolivia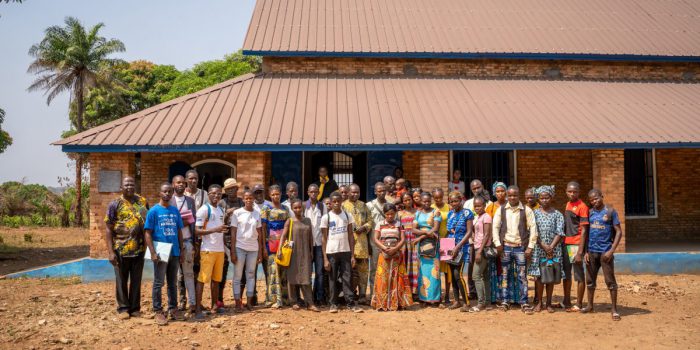 Students at JRS vocational training centre in Bambari. Courses include literacy, mechanical or tailoring training, as well as peace building and reconciliation.
While the main objective of the project is to enhance livelihoods opportunities for young people, another important concerns peace and reconciliation. Given the CAR's history of conflict, the diversity within the group is a rare opportunity for dialogue among youth.  
Looking ahead, Jolivia has big dreams: "I hope to open my own garage to support my family and to contribute to the development of my community." With the start-up kit provided at the end of the training, she will be able to develop her own businesses and turn her dreams into reality.