In Lebanon, Art Education Helps Refugees Express Themselves
30 January 2023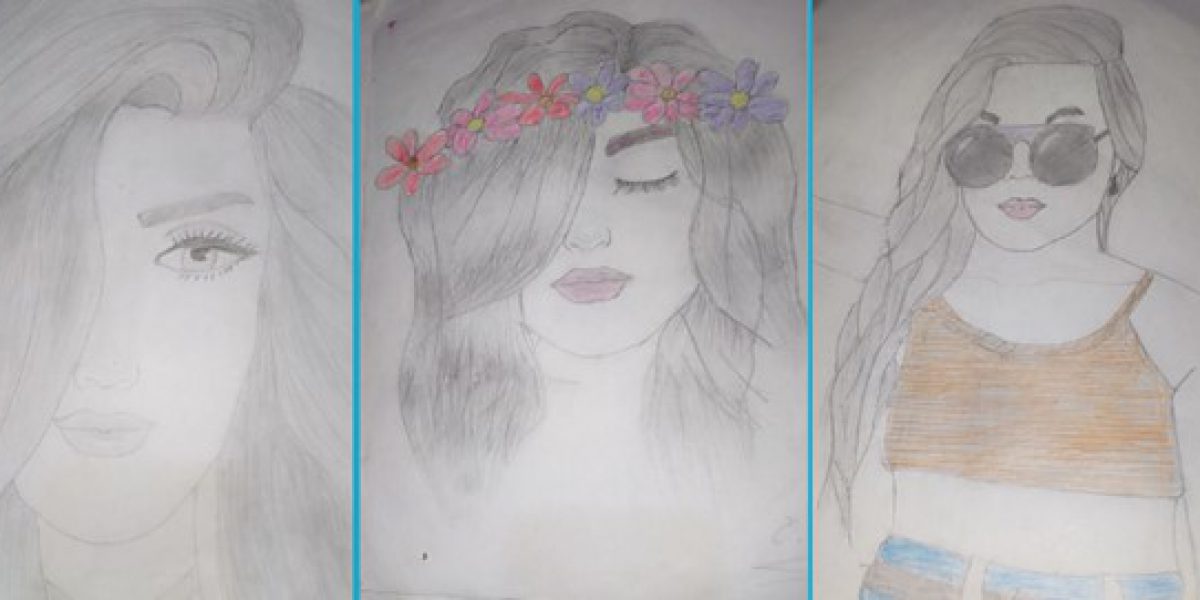 We all have stories to tell, however, some of the most powerful stories are not told with words. When provided with the training and opportunity, people discover other ways to communicate the deepest parts of themselves. This is certainly the case with Leila*, a JRS student in Bar Elias.
Leila fled to Lebanon with her family from her home in Syria in 2013, primarily because of chemical attacks that had a detrimental effect on their health. Her father escaped conflict, hunger, and the mandatory military service, which could have led to the possibility of being kidnapped, or even death.
"I was very little when we left Syria, and all I can recall are the sounds of the fighting and my father's visibly terrified face, watery eyes, and his obvious fear of losing us". As we were being forced to leave our home, I also recall my mother's pale face and tears running down her cheeks," Leila recalled.
Leila initially struggled to access her right to an education because she lacked the proper official documents; her parents could not retrieve them from Syria, making it impossible for her to enroll in public school due to government regulations.
I now use my feelings to draw on paper anytime I am either happy or upset.
Leila
When her parents learned that the JRS school in Mikseh, licensed by the Ministry of Education and Higher Education, offers a free high-quality education with an official certificate, they immediately enrolled her.
"We engage in a wide range of lovely activities at Mikseh School, including sports, arts, and crafts. Here is where I discovered my talent and passion for drawing and painting. I now use my feelings to draw on paper anytime I am either happy or upset," She explained.
Leila received support and care from the school personnel, tutors, and friends. She continued to state that the support "inspires me to express my emotions more at my school. I am grateful that I discovered my talents and developed my skills here in a safe environment".
Leila's art tutor, Souraya Majzoub, was impressed by her skill, "She showed us fantastic drawings on a regular basis. I adore her images and portraits; she has a nice touch."
The school principal Zeinab Assaad remarked, "Her drawings are always exhibited on the school walls and in exhibition events. This type of encouragement boosts Leila's self-esteem."
"Drawing is one of Leila's talents, and she usually takes the initiative to create artistic works such as drawing portraits and making models. She regularly comes to school and attends all of the awareness events," said Rayhana Janbein, school social worker.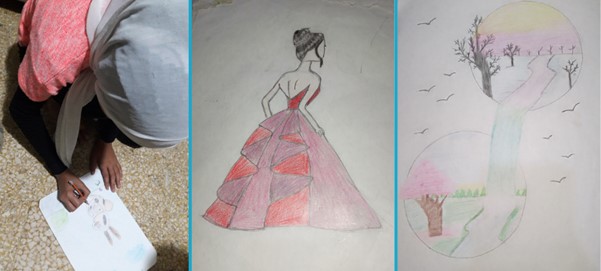 The school offers materials that create an atmosphere conducive to learning. This includes daily snacks, face masks and hand sanitizers, winter clothing, bags, water bottles, and occasionally family food baskets. These multi-layered services were provided to Leila and her family, including social support, which her parents deemed to be of utmost importance.
According to the social worker, Leila's brothers and parents attended counselling sessions at the Mikseh School, which helped build their resilience.
Leila's story emphasizes the significance of two key elements. First, offering children educational support in a secure and caring atmosphere allows them to discover and develop their talents. Second, partnering with host governments to guarantee certification is essential: Leila joined JRS's program because she knew that the education would be transferable elsewhere.
Stories like Leila's inspire all of us to continue to accompany, serve, and advocate for every vulnerable child in need of the transformative power of an education.
* Name has been changed to maintain confidentiality.