How education fosters hope for displaced children and youth: a Q&A with Hiba Salem
22 August 2023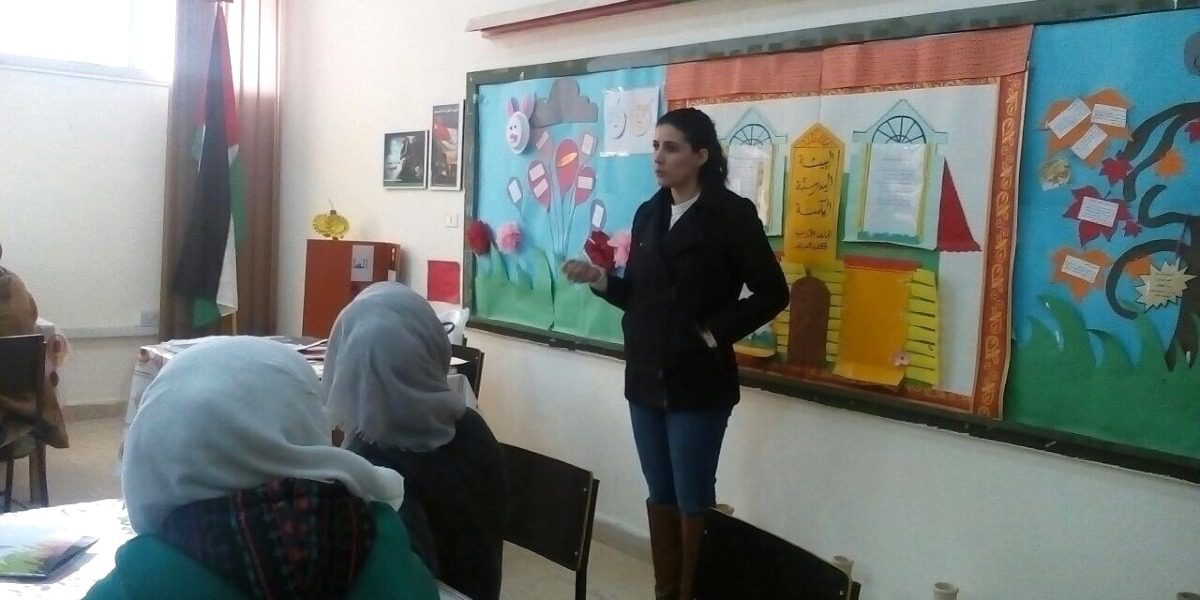 When Hiba was in her final year of undergraduate studies in Computer Science, war broke out in her country, Syria. She managed to complete her studies, but the conflict forced her to change her plans. Hiba moved to the United Kingdom in 2014, where she is now a Researcher for the Pedro Arrupe Fellowship in Forced Migration, which is a collaboration between the Refugee Studies Centre (RSC) and Campion Hall at Oxford University, and JRS.
Hiba has long been researching the connections between education and community well-being in contexts of displacement, but for the Pedro Arrupe Fellowship, her research focus has slightly shifted. She is now researching the role of "hope" in protecting youth aspirations in contexts of displacement.
What brought you to focus your academic research on education in the context of displacement?
When the war started in Syria, I realised how important education is and how it can be completely disrupted in the event of war and displacement. So, I started learning about education and refugees and I saw that in a lot of research, we don't ask refugee children what they want, but we just think that we know. This is why I decided to spend more time with children and to learn from them to understand their needs. I decided to focus on their voices and on what is important to them.
What is the role of schools in the context of displacement?
The reality is that today, situations of displacement last for many years. Children might be born into displacement and become adults in displacement. Their future is often very uncertain. What I learned from these young people is that they want to experience their childhood and their youth. They want to know who they are and to feel supported and visible. They don't want to be alone. This is why education is important. It is a space where they can learn about themselves, what their potential is, and think about how they can prepare for their future, uncertain as it may be.
What do you think "hope" means for a child living in displacement?
Hope is many things, and in my research, I have been learning about hope as a way to accept and embrace the meaning of the present time. It is about having choices in how the time is lived now, and the agency and aspirations that each individual can focus on. While the future feels very uncertain, and children living in displacement face challenging contexts, there are meaningful relationships, connections with self and society, and exchanges in classrooms and outside of classrooms that build hope. In my most recent work, I write about how hope can be built when we support young people, to protect their understanding of their identities and self through these connections so that they have a continued understanding of who they are regardless of the uncertainty.
In Amman, Jordan, I met a teacher whom the children considered their favourite teacher. Besides teaching Jordanian children, he taught Syrian refugee children in the afternoon shift. Mr. Faisal wanted to better understand his students and the specific challenges they face to create safe spaces for them to thrive in school. He readjusted the curriculum: in addition to the strictly educational part, he added spaces for dialogue where students could process what they were experiencing.
At a time when the war in Syria was still very active, he tried to change small things to help children acquire the tools they need to overcome hardships. He encouraged his students to be hopeful and to think about their future in a way that allows them to heal and dream.