Handcrafting peace in Syria: weaving hope through traditional embroidery
11 July 2023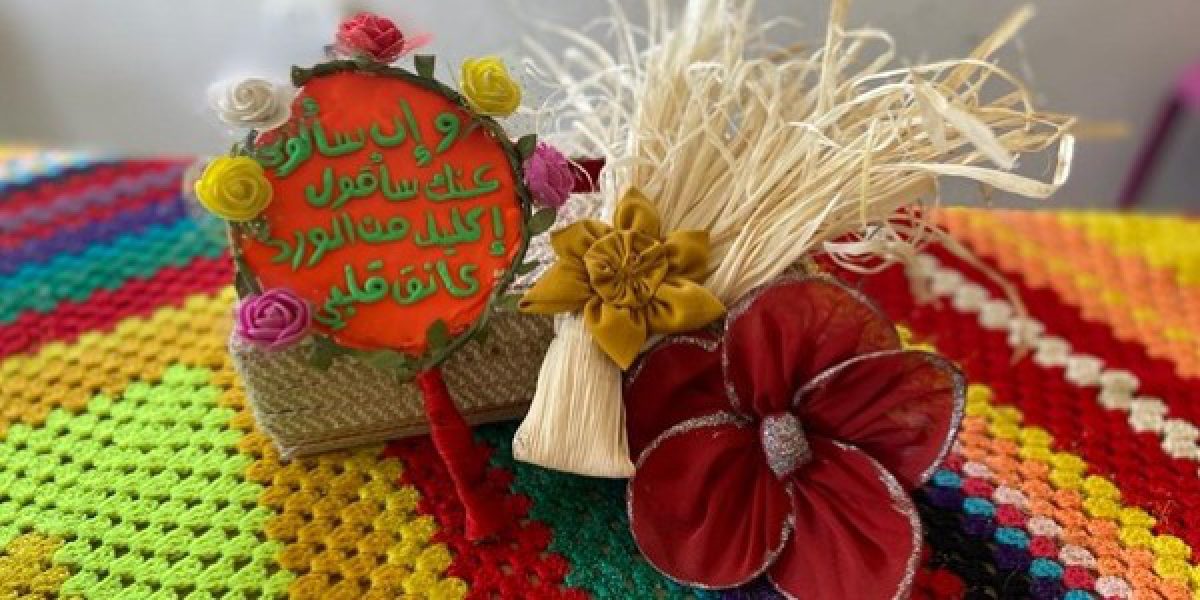 Amina*, 28 years old, lives in one of the poorest areas of Aleppo with her family. She got married at the age of 18 and, only two years later, when the civil war started in Syria, her husband was forced to join the army and lost his life, fighting.
This terrible event was not the only consequence of the war in her life. One of her brothers also died and another was left partially deaf during a bombing. Amina was hit on her shoulder, while her mother started developing several illnesses including diabetes out of sadness. Their neighbourhood, Al-Sakhour, was under siege for years, so they also suffered from severe malnutrition.
Despite all the pain and frustration that Amina felt, the war made her discover her talent for arts and crafts. She learnt traditional embroidery by herself and started making blankets and clothes during the hardest period of her life.
"Despite all the terror we were experiencing, I found certain happiness and relief. I felt I was capable of doing something good, that there is something positive to be found even in the worst situations"
Amina, 28 years old, originally from Aleppo, Syria.
Amina continued learning new skills and methods using different materials, and she is now able to create from home decorations to accessories of any kind.
In 2017, JRS started supporting her and her family with food, health care, and awareness-raising sessions on topics like peacebuilding and life skills. Session after session, Amina felt so motivated and close to the staff that she asked for more practical training to learn new abilities. Responding to her suggestion, JRS offered her a training in accessory making, which she enthusiastically joined along with other women in the community.
"No matter how educated you are, there is always something new to learn. I learnt how to manage my emotions thanks to the sessions and outings organised by JRS. They also helped me to expand my creativity and continue improving my art. The whole team, especially the social workers, have become like a family to me", she proudly admits.
Amina decided to escape terror and find a way to continue working on herself away from the conflict, to build peace with her own hands amidst the cruelest violence that affected her entire family. She decided to become a "Peace Artisan".
*name of fantasy to protect the identity of the person