DRC: Families face extreme difficulties after the mount Nyiragongo eruption
26 August 2021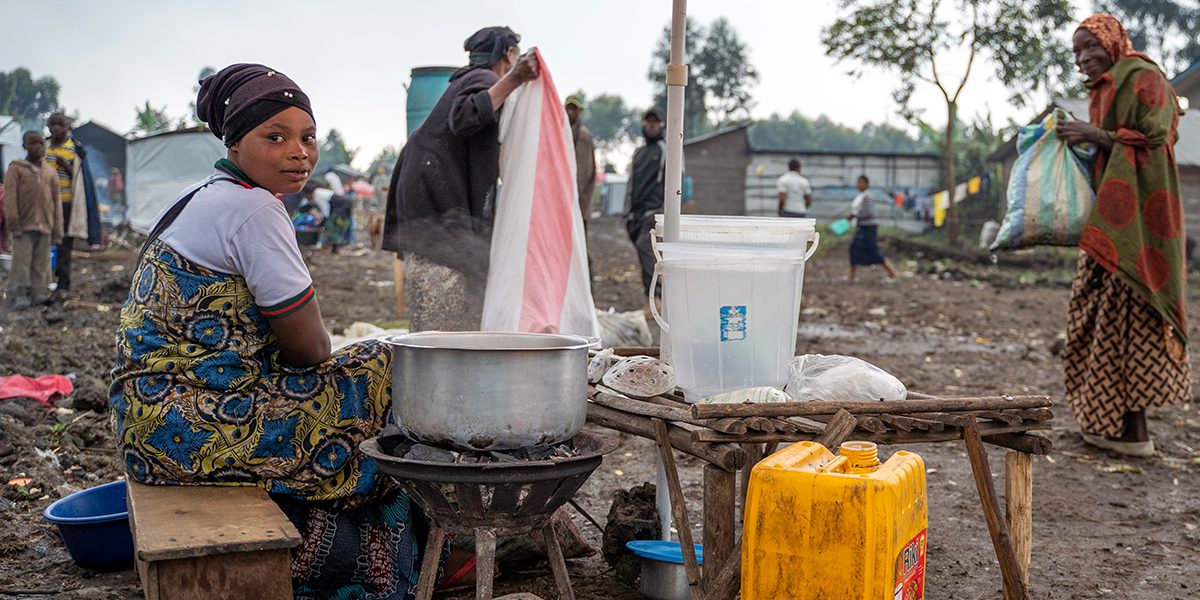 About 450,000 people were evacuated during the Mount Nyiragongo eruption on 22 May 2021. Two months later, the emergency continues.
The lava devastated fields and houses of families in Goma and in the territory of Nyiragongo. Most displaced people have returned to their towns, but thousands of families are living in makeshift sites or with host families. Several schools have also been destroyed and teachers are left without a source of income.
Following the Nyiragongo eruption, JRS DRC provided emergency assistance to displaced people in Minova. We are currently assessing the needs of those affected by the eruption in Mujoga and Mugerwa. Here, three residents shared their testimonies on the current situation.
Ernest Katoto Ryanze, Prefect of the Kibati Institute and Secretary of the Mount Nyiragongo Eruption Disaster Committee.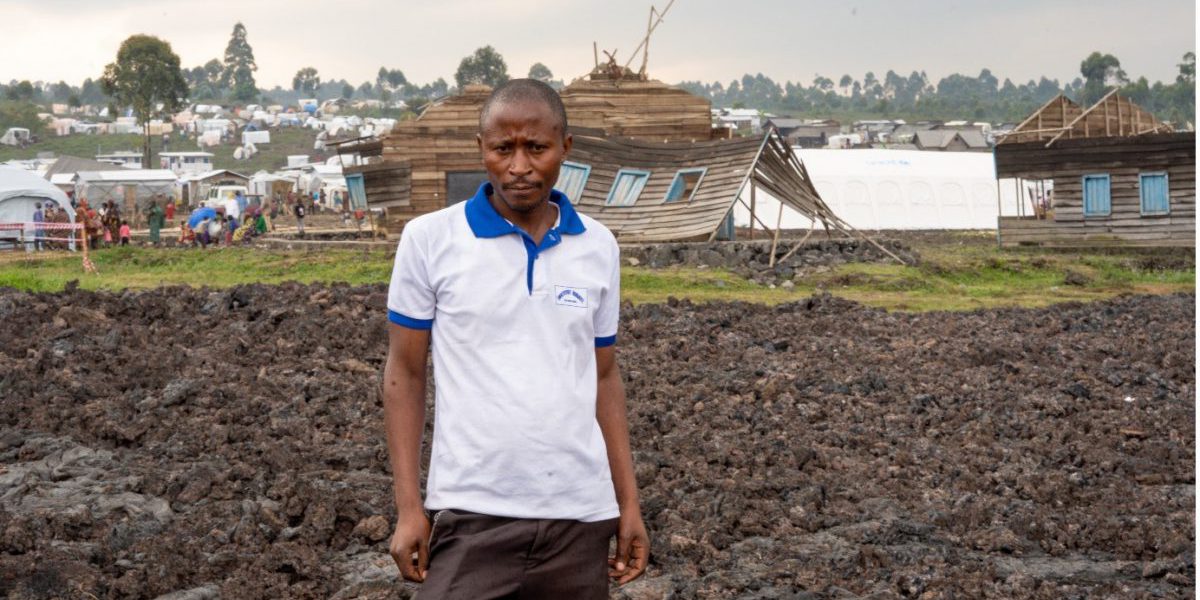 On the day of the eruption, the lava flowed through the fields. Houses were washed away, and there were casualties at the school. The institute was [damaged by the earthquakes], and the office equipment and desks were destroyed.
For the students, the situation is catastrophic. They have lost everything they had: uniforms, clothes, and basic objects. We are asking for immediate assistance to provide good schooling and support for our students.
Before we had 850 households at the [emergency] site. Families displaced to Rutshuru and Masisi have returned with government support, and those who fled to Rwanda are coming back. We have already identified and counted 1600 households currently [returned to or displaced in Mujoga].
The difficulties are numerous in this camp, the housing is poor, and this might cause diseases. Access to food is a problem. The quantity is insufficient, and this leads to conflicts.
We have recorded 26 deaths in Kibatu. Some children are still missing.
A secondary school teacher who preferred to stay anonymous.
"Before the volcano erupted, there were 265 students at the secondary school. After the eruption, we struggled to find them because they were scattered everywhere as their houses were burnt. Families have split up due to lack of housing. Now 115 to 130 students come to school, in conditions that are not good.
Students used to study in the morning. Now they start studying in the afternoons and they can't follow classes properly as they are tired and unmotivated. [After the school was destroyed, secondary and primary students share the same building].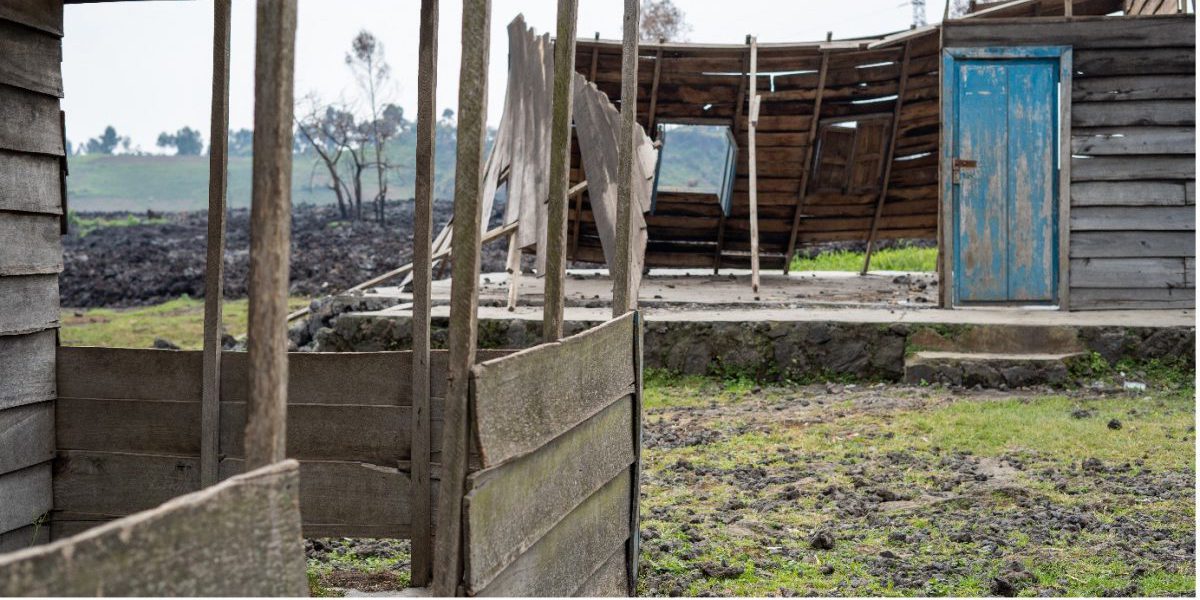 We, the teachers, are not motivated either. Before the eruption, parents supported us, but now we sacrifice ourselves.
In secondary school there is no such thing as free tuition, it is up to parents to pay teachers. They used to give us something when they sold their beans, their potatoes… With this eruption, everything changed. How can we charge parents who no longer have a home, whose fields have been burnt, and whose possessions have been taken away by the lava?
Education is key. We have adopted this principle of educating and helping the population. It is essential for the community to show children the importance of education and to send children to school regardless of the challenges.
We need partners who can come and support us with funding and construction. JRS can support us with construction or with teachers' salaries, as we cannot ask the parents for money.
Héléne Ishara Semiteja, 21-year-old university student.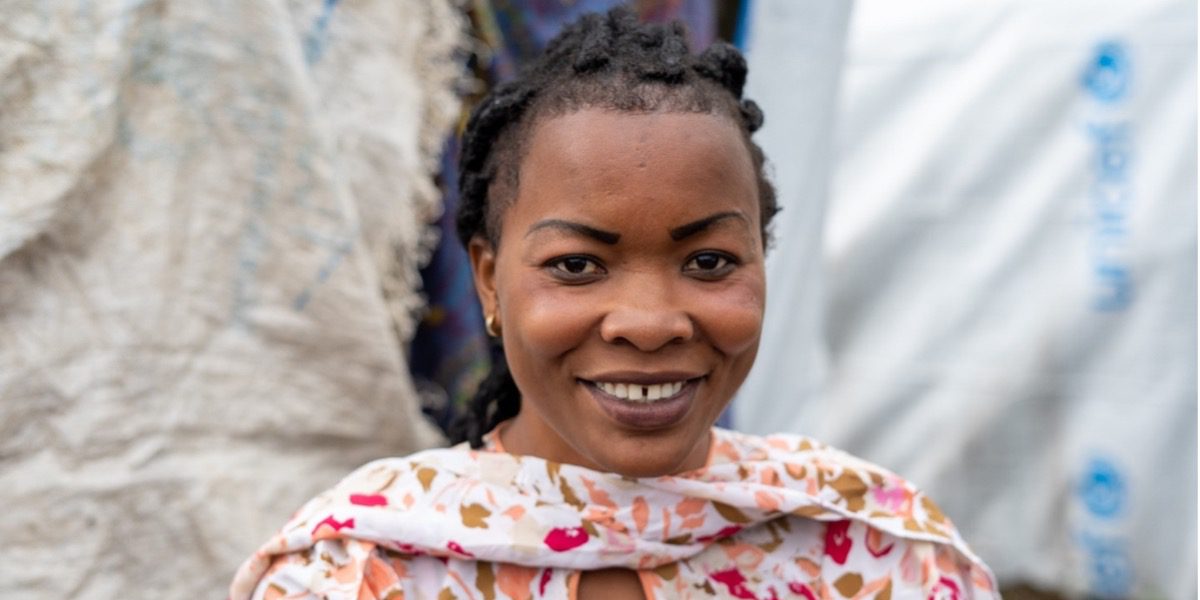 Before the volcano eruption, I was training to be a nurse, but I stopped because of the lack of means due to the emergency. Our fields, our land, and everything we had caught fire.
When the volcano erupted, we were at home and others at the market. We saw fire and we all fled to the mountain. We all met there, young and old people from the village. We left everything behind.
I was scared and didn't know what to do, I was unsafe and so were the others.
Now we have no more fields, and it is difficult to find even money for schooling. It hurts me because I can't go to university anymore. I just stay in the neighbourhood without doing anything.
Mount Nyiragongo eruption emergency