#Do1Thing: Hospitality
28 January 2019
|

By Yara Khalil, JRS Europe Volunteer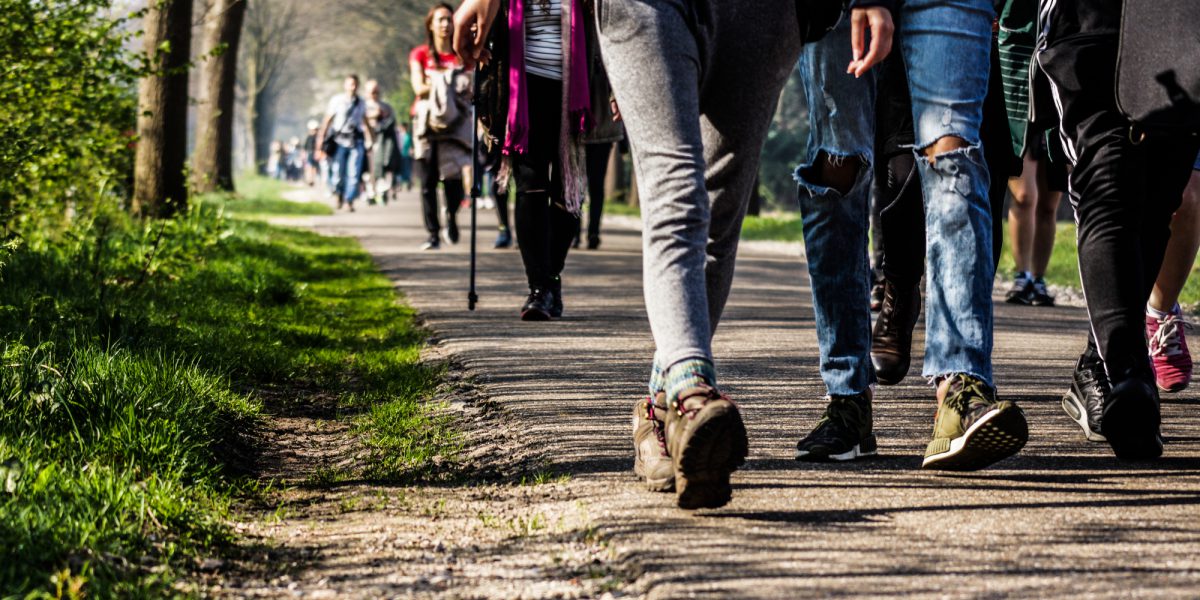 Brandenburg – Frans' Hike is a gathering of friends for athletic, social, environmental, cultural, and entertainment activity, undertaken by individuals of all ages and nationalities. Frans' Hike does not claim any political or religious identity, but gathers people to walk together, to enjoy nature, and to live together.
Four people who left Syria because of the war – Rabee Khuzam, Rim Darwish and Hadi Alwani and myself- founded the group, in order to continue the legacy of our friend and mentor Fr Frans Van der Lugt SJ and to celebrate his mission.
The Frans' Hike team has been active since 2015, organizing hikes all over Europe. The last hike was in August 2018 in Brandenburg.
During our hike, we got the opportunity to experience the hospitality of Brandenburg. While hiking in hot weather (35° Celsius! (95° Farenheit)) we walked through small villages where the locals were super friendly and supplied us with water. Our empty water bottles were taken and brought back full.
The generosity of those people left us speechless. No words could explain the love we encountered on this hike. People just decided to help, without our even asking for it.
In the following days, we got plants and flowers as small souvenirs from another village. A lot of participants went back home holding their small plants.
As Syrians, we experienced many different kinds of hospitality in our home. Therefore, this particular act of hospitality brought us back there. We felt how the distance shrank and the place of exile became a small home again.  
Yara Khalil, JRS Europe Volunteer
Every time we water them, we remember how overwhelming that moment was. The villagers also let us use their schools and sports halls to rest at night.  All of the schools and sport halls we were allowed to use were another shape of hospitality.
Throughout these and several previous hikes we organized, we got financial and moral support from the Jesuit Refugee Service (JRS). It was always easier to network and connect with other people through JRS, who became an essential part of our team.
Yara Khalil, together with Rabee Khuzam, Rim Darwish and Hadi Alwani, founded Frans' Hike to spread the lessons that Rabee learned from Frans. "Father Frans gave us his life… We had to give something back". Find out more about Fran' Hike here. 
This article was originally published on 5 December 2018 on the JRS Europe website.