Displaced youth in South Sudan learn discipline and teamwork through sport
06 April 2022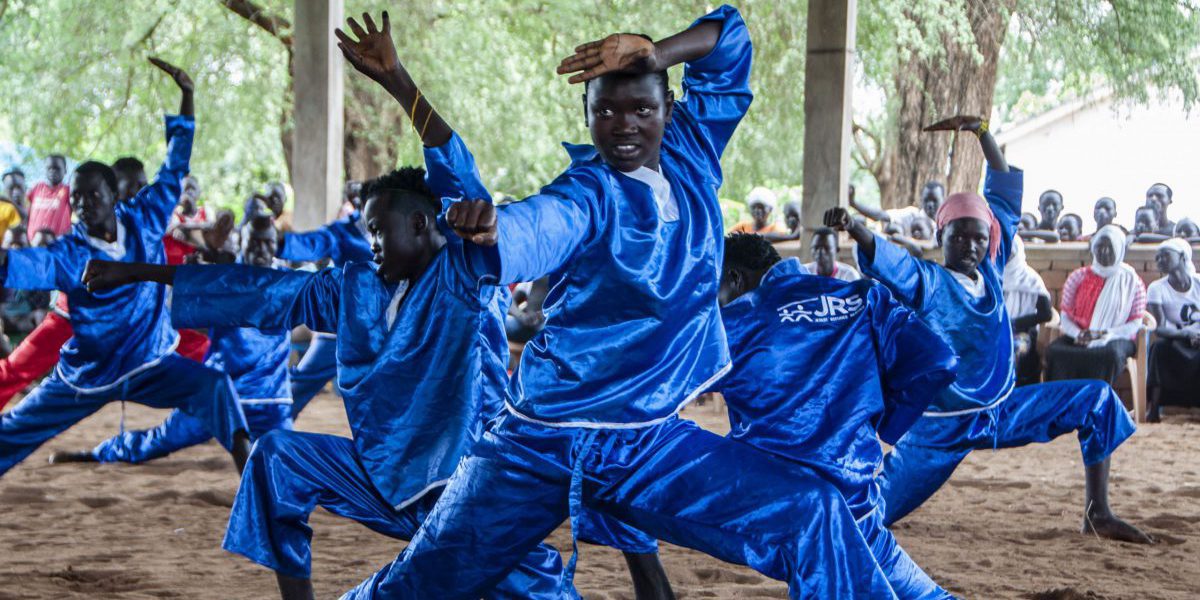 "Before I came here, I was not happy." – Warmin Rija, Ethiopian refugee.
Sport and physical activity have tremendous positive effects on individuals and communities. Warmin Rija discovered this truth when he signed up for a martial arts programme at the JRS centre.
"I found myself, I changed," Warmin recounts.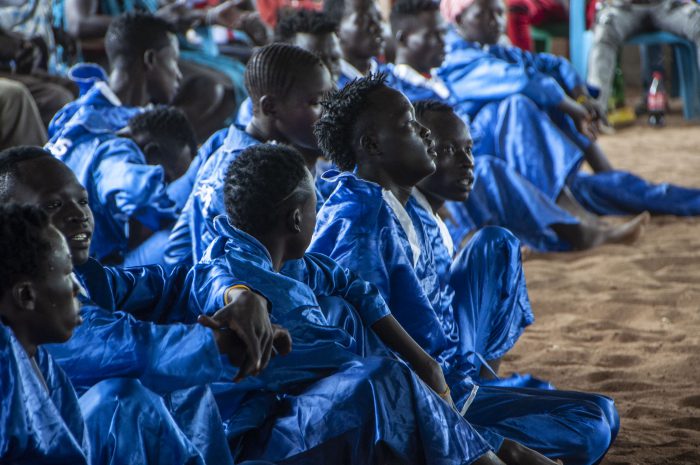 Martial arts are one of the activities refugees can engage in at the JRS centre in Maban. Since its founding in 2013, the centre has been a place for young refugees to express themselves through sport. and. Through physical activity, young boys and girls grow in a safe and supportive environment.
At the centre, students of martial arts are known as "acrobats". The group is led by instructor Issac Ayub, himself a refugee who studied martial arts at the World Mission School in Ethiopia. Issac now supports over 250 boys and girls to test their limit, grow, and work together.
I want them to be good leaders in the future.
Issac Ayub, Martial Arts Instructor
That is what martial arts are all about: discipline, teamwork, and personal challenges. Issac wishes to convey this message to his students. "I want them to have respect, it's the first thing that I expect them to have, and then to have competence and to build trust among themselves. I want them to [develop] relationship skills, I want them to be good leaders in the future."
Sport and social activities such as martial arts are part of JRS Mental Health and Psycho-Social Support (MHPSS) programmes. The goal of MHPSS is to prioritise immediate physical as well as psychosocial needs, as this allows people to regain strength, confidence, and focus on their future.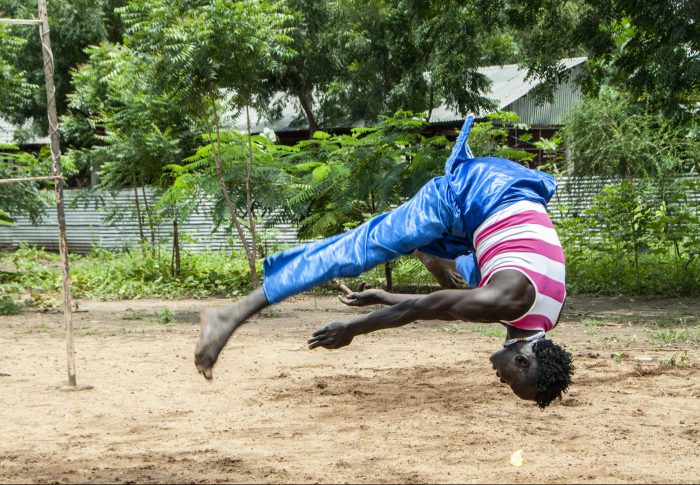 Physical activity is key to promote such a positive change, as it has the power to strengthen social ties and promote development and peace, as well as solidarity and respect for all.