Chad: Investing in girls education
11 October 2016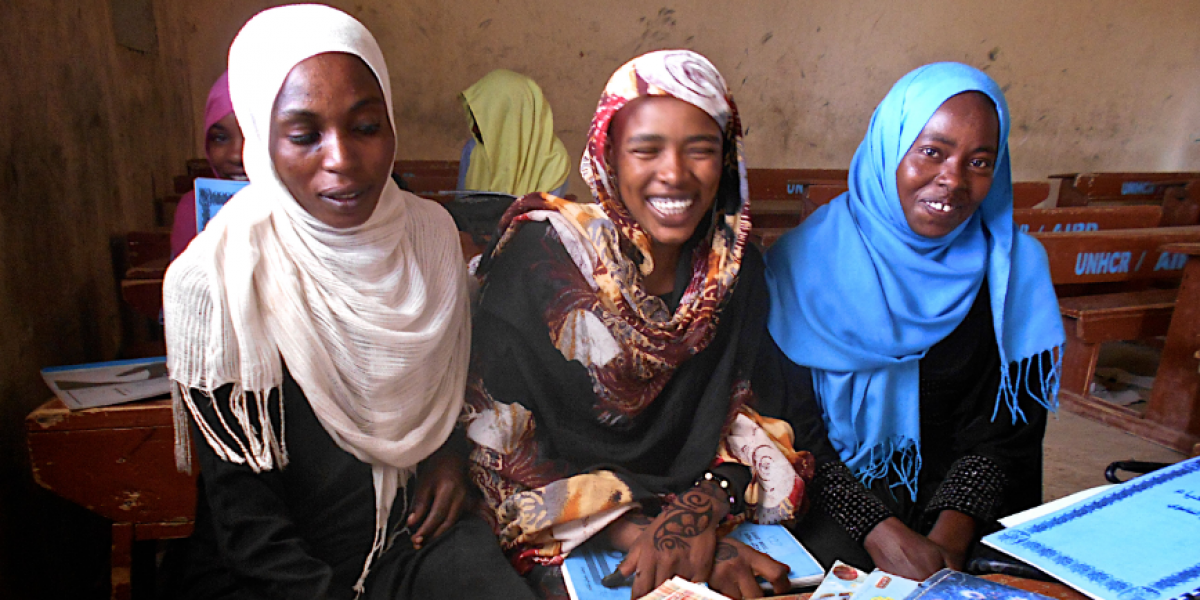 Iriba – In Chad, socio-cultural traditions and gender roles limit educational opportunities for refugee girls. Child marriage and forced marriage are widely practiced, causing many girls in secondary school to drop out early. Girls are also charged with domestic duties such as retrieving water, providing for the family, and taking care of children. These responsibilities along with societal and familial pressures lead to high dropout rates that are not seen amongst boys.
Many refugees in Chad fled conflict and genocide in Darfur over a decade ago. With renewed violence bringing more Darfurian refugees to Chad in 2013-4, there is little hope that they will ever be able to return. This protracted conflict has left many children that only know life in the camp. It is vital to provide education in order to prevent the creation of a lost generation.
The Jesuit Refugee Service has served refugees in eastern Chad since 2006, and offers different levels of education in eight refugee camps. While approximately half of the students in JRS schools in Chad are female, decreases in school attendance and high dropout rates among girls in secondary school is all too common throughout the region. In three secondary schools where the Jesuit Refugee Service (JRS) operates, only 72 out of an initial 248 girls finished the school year. More than 70% of girls dropped out early.
"When they get married, these young girls usually have to leave their family, their friends, and their community and move to their husband's house. Their studies are interrupted, removing another source of social support and education." says Radia, a student in her second year of high school in Iriba, a refugee site in Chad. She has seen first-hand the negative consequences from child marriages and forced marriages.
With child marriage there is a high risk of health complications during and after pregnancy both for the girls and their babies. These girls often lack the physical maturity and proper knowledge for motherhood. After marriage, girls are also subject to isolation and often experience abuse and mental health issues.
Keeping girls in school will not only keep them healthy, safe, and allow them the opportunity for a better life, but it will also have a many benefits for the community and societal development. Educating girls results in economic growth, reduction of HIV/AIDS, and overall healthier families. The JRS staff fully incorporates this understanding into its educational structure and curriculum and takes extra steps to monitor girls' well-being to ensure they stay in school. JRS teaches specific programs such as Menstrual Hygiene Management that provides girls with health education and hygiene kits to give them the proper knowledge to stay healthy.
The JRS believes that refugee girls in Chad need support to continue and complete their studies. With many young mothers as students, JRS offers childcare to allow them to attend class. It is important to the organization that everyone, including staff, teachers, and family, should be involved in fostering a safe and supportive environment for girls to grow and learn. Literacy classes encourage girls to attend secondary school and take leadership roles in their communities.
I ask my parents, all members of the community, and the world to join to fight against child marriage and forced marriage, in order to give all girls the opportunity to grow normally and advocate for their own choices.
Radia, JRS refugee student