Burundi: the impact of education on children with special needs
02 March 2021
In 2020, Burundi hosted more than 77,000 refugees, mainly Congolese people who had fled multiple crises affecting the eastern part of the Democratic Republic of Congo. More than 40 per cent of these refugees are settled in urban areas, mainly in the country's capital, Bujumbura.
Forcibly displaced families face extremely precarious situations and children are often at risk of dropping out of school. The Jesuit Refugee Service (JRS) has developed projects that promote access to inclusive education for refugee students and returnees by building classrooms that can accommodate large groups of students, providing sufficient school supplies, teaching materials, and extracurricular training activities. JRS also supports the schooling of students with disabilities in Bujumbura's specialised educational institutions.
Pupils, mothers, and educational staff share their stories about JRS support and the impact of education on their lives.
Ibrahim, 10 years old, Congolese refugee and a student with a physical disability at Bukirasazi Technical School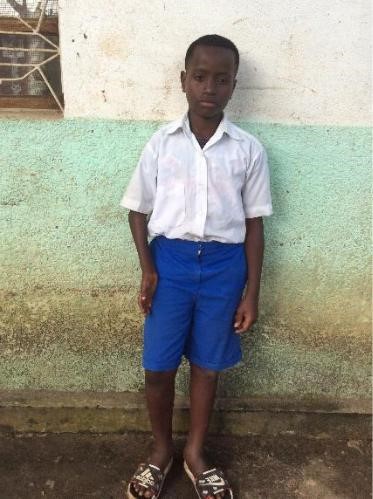 I am happy to be at school like other children, even if I am not physically like them. Education is important because we learn many things like reading, writing, counting, singing and playing.
When JRS started visiting our family, I was sent to school because they agreed to support my studies at a private school that is closer to my home. I don't have a lot of strength to travel a long distance and the local public school is not close to my home.
When I finish my studies, I would like to be a doctor to treat people, especially people with disabilities.
Lydie. A mother of 3 deaf children and a visually impaired child, attending the Ephphatha school.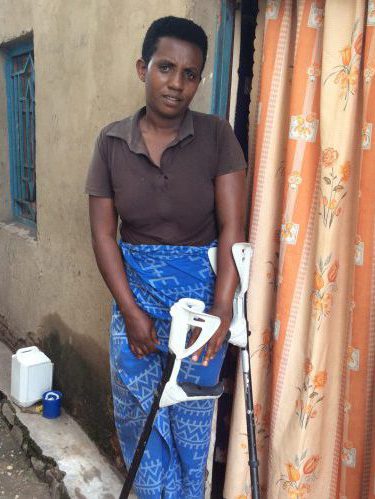 I had a car accident and my leg had to be amputated. My husband couldn't cope with our three children and my disability, so he abandoned us. The landlord of the house where I was living imprisoned me in a little room because I couldn't find any money to pay the rent. He said he would wait for the insurance payment from my accident, so that I could pay him the rent that I owed.
I am aware that disabled children have the same right to education as other children, but I could not afford to send them to school because of the excessive cost of school fees and materials.
When JRS first visited me at home, I was happy because it was the first organisation that had the courage to come and assist me. With its support, my children are now housed at the boarding school and they are taken care of one hundred per cent. They can write and they will become important people in the future. I really enjoy seeing my children go to school.
Julie. Congolese refugee, mother of five children, including two girls with a mental disability studying at the Akamuri centre.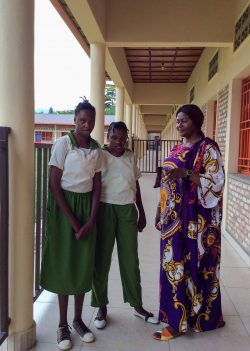 I arrived in Burundi in 2013. Back at the time, I was pregnant and I had a lot of difficulties and despair. JRS directly supported me in my search for an educational centre specialised in the disability of my daughters and that's how my children were enrolled in the Akamuri centre.
My two daughters are teenagers now and, despite their disability, they attend school. If they were out of school and regardless of their condition, they would probably be exposed to rape and other types of physical or sexual harassment.
Disabled children are just like other children and have the same rights to education, life, and health.
Noël Ntungwanayo. The Director of the Ephphatha boarding school.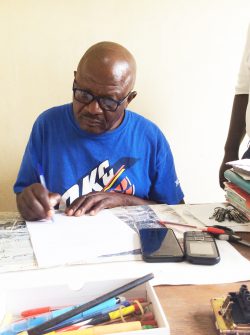 We have more than 120 deaf students, both boarders and day students. Most of them come from vulnerable families and some cannot afford to pay school fees.
Education is crucial because deaf children have rights just like other children. At the end of their school years, they shall have the same opportunities and do whatever they want in life. Another important thing for these children is that when they go to school, they begin to understand the world as they start communicating.
The main difficulty is the lack of suitable schools. Small classrooms are unable to accommodate the large population of students when, actually, there should be no more than 10 pupils per class.
I would like to thank all those who support these refugee students and other vulnerable Burundians with school fees and other materials. I make a heartfelt appeal to other benefactors to follow such lead and help these children.