A refugee family's healing journey through Latin America
06 July 2022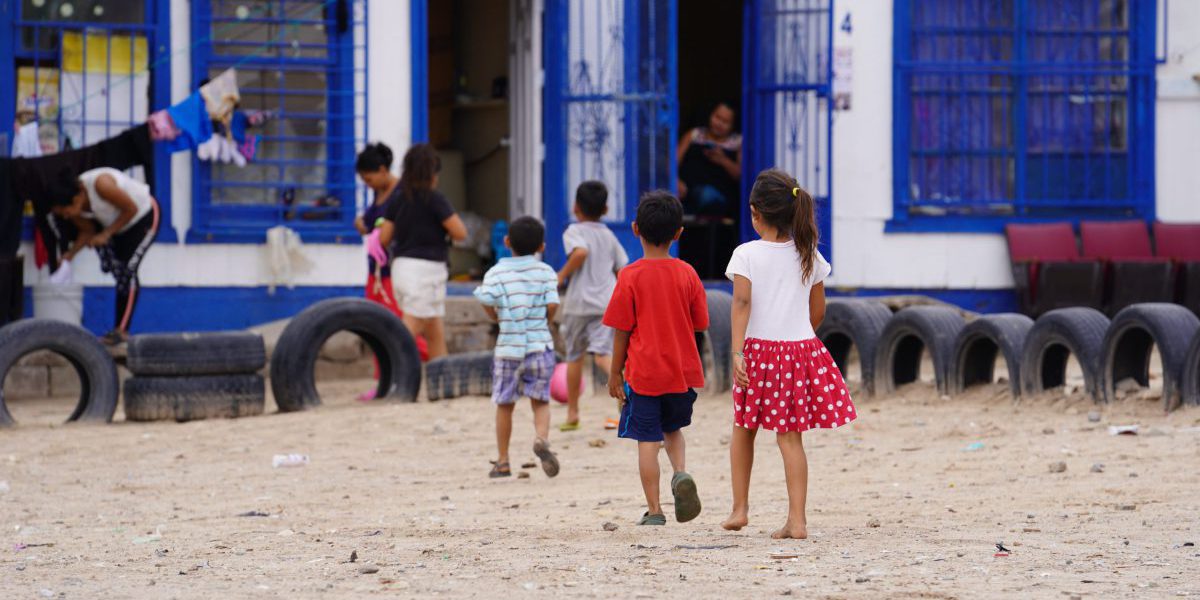 Sofia and Ronald left Haiti in 2020 after experiencing violence. "It was difficult for us to leave our country. We had work there. Ronald was a teacher and I worked in a travel agency, but the unstable conditions and the violent things that happened to our family forced us to leave," explains Sofia.
Journeying with their children, Ana and Ray, aged five and three, the family kept looking for a safe place to settle. First, they migrated to Panama, where they had their third daughter, Taylor. In Panama, the family faced difficulties trying to integrate and support themselves, so they decided to migrate again.
In southern Mexico, JRS provided them with comprehensive care. "When we arrived, they welcomed us with open arms," remembers Ronald. With time, the whole family has benefitted from JRS's accompaniment.
When we arrived, they welcomed us with open arms.
Ronald
JRS ensured access to specialised health care for Sofia and Ray. "I have been able to receive the attention needed about my health concerns, and I thank JRS for its support," says Sofia.
Ray was diagnosed with autism, for which he now receives therapy and medical treatment. Sofia joined the women's trust group, where she participates enthusiastically, and found emotional stability. At the same time, Ronald completed a vocational training, which has helped him to expand his employment opportunities, and Ana successfully integrated into the school system.
"For us, children must study, it is the most important thing because that serves them for life," comments Sofia. In December 2021, the family finally received complementary protection. Now they will be able to continue their healing journey and fully rebuild their lives.
This story was first featured in our 2021 Annual Report to showcase the impact of JRS's mental health and psychosocial support activities worldwide.
Download the report to discover more.