A ray of hope for displaced children living in a camp in Kabul
12 September 2023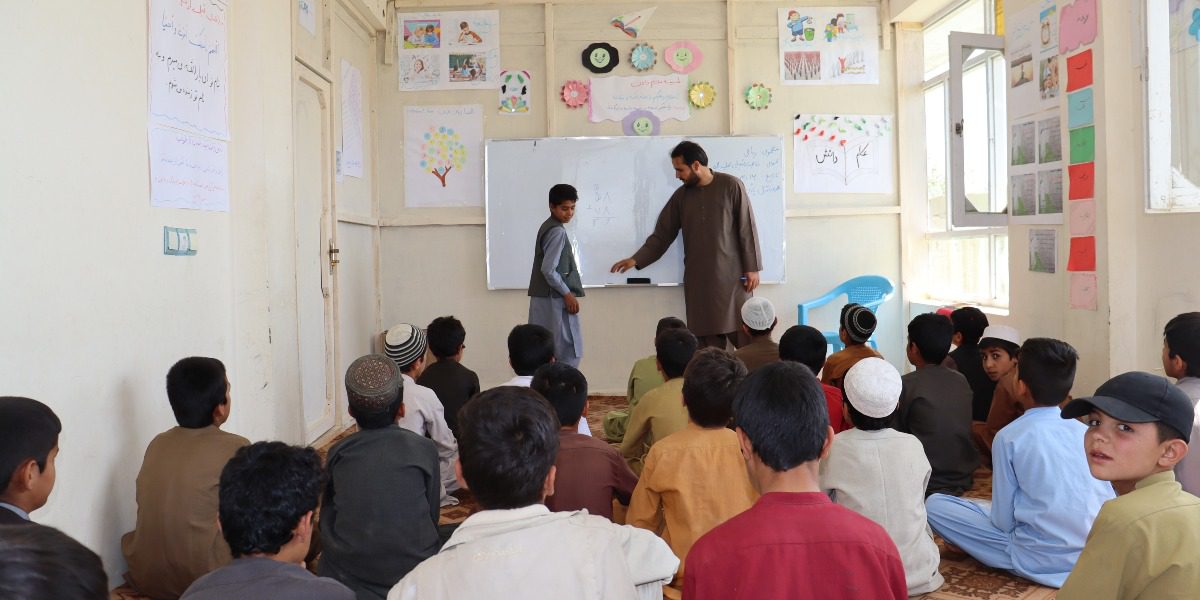 Fawad* holds his brother Rashid tightly as he crosses the dusty streets, full of scraps of aeroplanes and cars, of the camp for Internally Displaced Persons (IDPs) in Kabul.
Fawad does not slow down, he walks quickly towards the JRS education centre with the familiarity of someone who lives those streets every day.
Fawad is eleven years old, and originally from Laghman province, Afghanistan. Political, social instability and economic difficulties forced him and his family to leave their hometown and settle in one of the IDP camps in Kabul. At first, his father tried to employ his farming skills, but the income was not enough for the expensive life in Kabul. Dealing with scraps was one of the few alternatives that enabled him to sustain his family. His two sons contributed to the family income by helping with the collection of scraps.
The family lived one day at a time, not knowing if food and safety would be their privilege for the next day.
The volatile context in Afghanistan has impacted violently the education of children. "Although I care about my sons' education, formal education for children here is non-existent," comments the father of Fawad and Rashid. High cost of living, lack of documentation for children, and discrimination of the children from IDP camps in formal schools are some of the challenges displaced families are forced to face every day.
One day a ray of hope shone for Fawad. He started attending an accelerated learning programme at the JRS Afghanistan education centre in the camp for displaced people in Kabul.
"My teachers are very kind. They check my homework, help us with extracurricular activities, and always appreciate our work. My teachers' appreciation gives me confidence and motivates me to study more and do all the assignments on time"
Fawad, a child living in a camp for IDPs in Kabul
The centre provides an opportunity for displaced children to study, with the aim of enrolling in formal schools in the future.
Children can forge a better future for themselves, their families, and their communities if they have the opportunity to receive an education.
"My father considers me and my brother as a ray of hope for the future of our society"
Fawad, a child living in a camp for IDPs in Kabul
*name has been changed to protect the identity of the person