A Headmaster's journey to rebuild education in northeast Nigeria
23 March 2023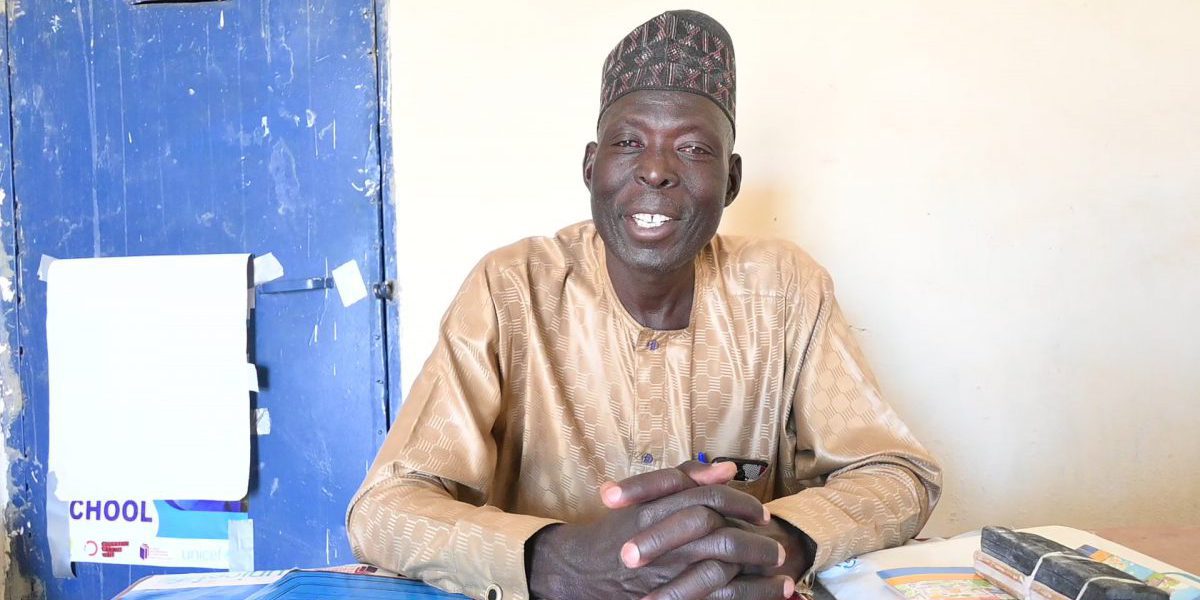 The Boko Haram insurgency has led to devastating consequences for the people of northeast Nigeria. The widespread destruction of infrastructure, the targeting of educational institutions, and the disruption of schooling have had a ravaging impact on the region. The displacement of so many people has only worsened the situation, leading to increased poverty, a lack of access to basic services, and a greater sense of insecurity.
Apart from an estimated death of more than 40,000 people due to the conflict, education has been one of the worst hits, with a scarce number of teachers and an overwhelming number of out-of-school children. Estimated 2.2 million persons have been internally displaced by the more than 12-year-old crisis, leaving them in a struggle for decent means of livelihood. This in turn creates a tense atmosphere and prepares the ground for scarce teachers.
Within this context, JRS started implementing its Teacher Training Programme in Adamawa and Borno States. The training is aimed at improving access to learning environments for out of school children in Borno and Adamawa States through providing pedagogical support to teachers and local government education authorities, system strengthening with local and state government. Thus, increasing opportunities to engage in high-quality activities focused on academic and personal development.
Musa is the headmaster of Azare Central School, located in the farming community of Azare, a locality in northeast Nigeria devastated by the ongoing conflict with Boko Haram. Despite his circumstances, Musa was determined to make the best of his situation and to better the lives of his students. He worked hard to provide quality education for his students, but he was limited by his lack of experience and the scarce resources available in his community.
One day, Musa was selected for the JRS Teacher Training Programme that had been established in Hawul LGA. Upon evaluation, Musa acquired the skills needed to become a top-notch teacher.
In his words, "The training program has helped me to refine my teaching methods and to gain a deeper understanding of the educational needs of my students. I also had the opportunity to network with other teachers and to learn from their experiences".
Musa worked hard and soon he was making significant progress. His students were becoming more engaged in their studies, and he found himself becoming increasingly passionate about his work.
Today, Musa is a highly successful teacher who is making a difference in his community. He has used his newfound skills and knowledge to develop innovative teaching methods to help other teachers and his students reach their full potential. His journey is a testament to the power of education and the immense impact it can have, both on individuals and on society.
In 2022, he was recognized for his hard work and dedication with an award of excellence as the overall best Headmaster in Borno State by the State Government. The award was presented in recognition of his tireless efforts to provide quality education for his students and his commitment to helping his community grow and prosper.
"I am deeply moved by the recognition, and I feel incredibly proud to have been awarded such a prestigious honour. I thank JRS for the recognition and vowed to continue my work to help my students and teachers to succeed" he said.