40 years of accompaniment: Sr. Inés
22 April 2020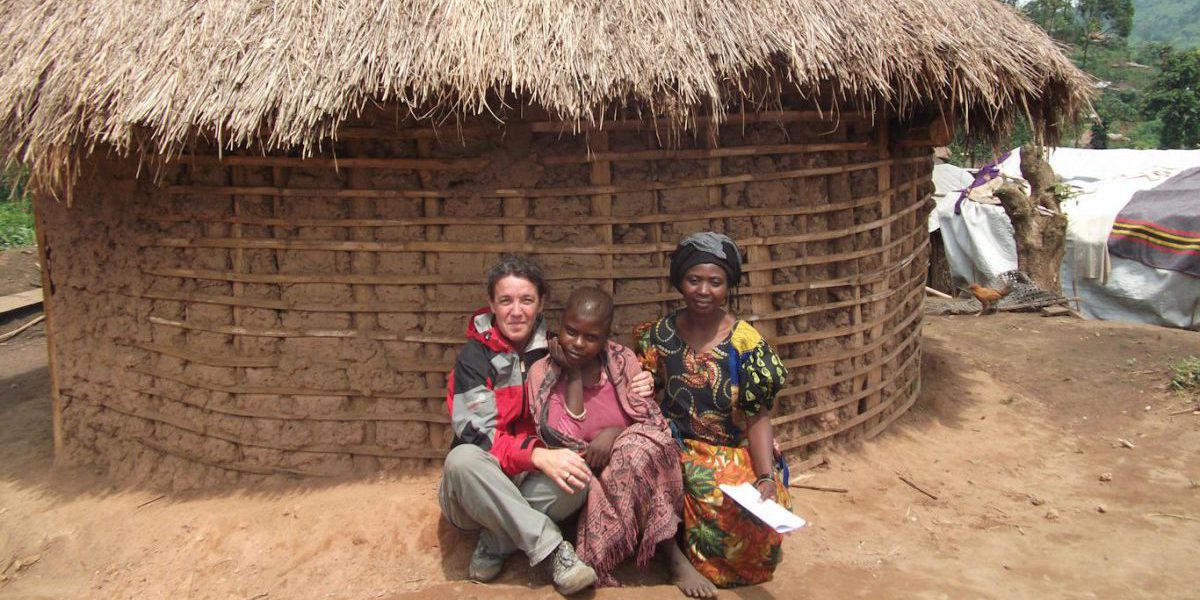 Sr. Inés Oleaga Castellet ACI served in Timor-Leste for six years before transferring to the Democratic Republic of the Congo (DRC) to accompany internally displaced persons and refugees. Sr. Inés reflects on her three and a half years in the DRC and what she describes as the gift of living each day as if the last. She continues her mission from Rome as part of the General Team of her Congregation, the Handmaids of the Sacred Heart of Jesus.
Describe your life and what was happening when you first become involved with JRS.
I was overwhelmed when I arrived in Masisi (DRC), north of Kivu. The beauty, the poverty, the violence, the hope – everything was unfathomable. I joined JRS from another mission in Timor-Leste, where I had already accompanied displaced people. It was a gift to land directly in the heart of JRS.
As I visited the camps in Masisi I discovered that "spark" that must have also ignited Fr Pedro Arrupe's passion – very literally speaking – which sustains the mission in places where others do not reach and where loving to live, less on your feet and more in your heart, is all that remains.
From the first day I was overwhelmed by that number: one million displaced people became faces and names to accompany, serve, and advocate for without rest, feeling honored that they welcomed me into their lives to walk together for a while.
Where are you in your life today?
I continue pushing and encouraging border missions as part of the leadership team of my religious institute. The force of attraction that moves me remains the same: justice, peace, dignity, and joy for everyone, and especially for those forgotten and excluded from the dominant system.
In front of my office desk where a lot of papers circulate, I have some photos of Masisi and a phrase, "Do not forget the things your eyes have seen" (Dt. 4:9). Papa Bushu, tate Helene, Tuliza, Papa Samson, Jolie, Dusabe, Exode – they are still the words that inspire my current mission.
What difference did JRS make in your life?
I've repeated it many times: the time in Masisi was a shock in my life. The vulnerability of the people I walked with and the brutality of the armed conflict that surrounded us gave me the gift of living each day as if it were the last and making it a happy one.
With the women of the Congo I discovered hope; with the elderly literally abandoned in the fields, I learned the value of a free visit; with the children that, despite everything we do, it's never enough to prevent them from becoming child soldiers; with the armed men, I learned that sharing a cigarette can be "a peace agreement;" and with my JRS team that there are always reasons to celebrate and much more!
JRS talks about walking with the people we serve and accompanying them on their journeys. What does accompaniment mean to you?
The best way to live is to "no longer live for oneself." Making room for God who is the one who does not abandon any of his sons and daughters creates links beyond efficiency and human logic. Focusing the heart in the right direction to always stay close and practice effective love.
I'm reminded of a pregnant mother I came to know while with JRS. She was living in the Bukombo camp and went into labor while fleeing from an attack. She gave birth while on the run and named her son Exodus. As soon as it was possible to make a call, her first one was to the JRS base to share the joy and announce that they were fine. She knew that we would be waiting for that call, because we never abandoned those whom God had entrusted us to accompany.
This interview has been translated from Spanish.
Read more testimonies of our partners and companions here.