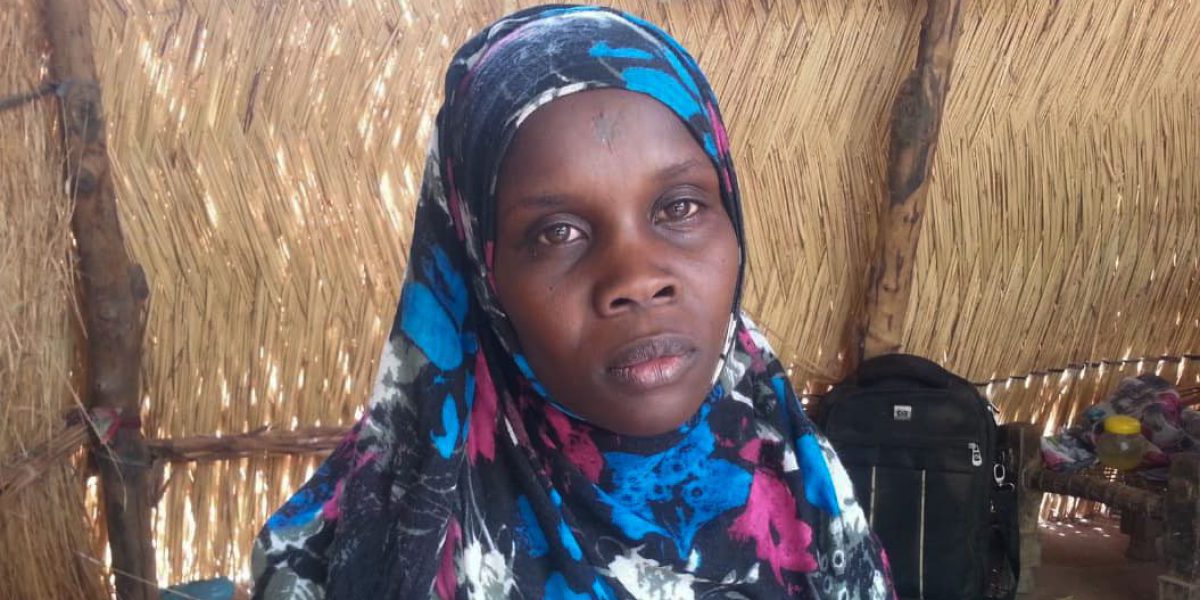 Nadjwa Mahamat Siddik, a 36-year-old Sudanese refugee, teaches at the Al Nahda primary school in the Djabal refugee camp in eastern Chad. Her personal and professional life improved after participating in JRS Chad's teacher training programme. One of the main objectives of the programme is to allow refugees to become professionally trained at the Bilingual Normal school of Abéché, which focuses on education and training for teachers and provides one of the only credited trainings to work in the public Chadian system. The refugee teachers who receive trainings at the Normal School and go on to pass their exams, earn a license to teach in Chad.
Describe your life and what was happening when you first become involved with JRS.
I started teaching around 2012 at the Tadjadine Soudanie school [in the Djabal refugee camp]. At that time, each teacher was responsible for a specific subject. In other words, a teacher taught Arabic, or History and Geography, or Math, etc. Then, JRS came and offered the teachers to train across disciplines at the Normal School.
The training was very important for me. Instead of teaching one subject, I now teach them all. I am incredibly happy for studying at the Normal School, as I could acquire the required knowledge and pedagogic techniques to help my students.
Where are you in your life today?
Thanks to God and with the help of JRS, I now prepare my course without any difficulties. I wake up every morning with all the subjects well planned. My life has changed for the better for my family and at the school too.
I hope that more female teachers will enjoy such professional teacher development trainings.
What difference did JRS make in your life?
Many shifts have happened since partaking in the JRS teacher training programme. My relationship with other teachers and students at school have improved. I am more confident about providing for my family and not relying on my husband, as my earnings have increased from my new teaching position. I can afford to give my children an education,  provide them with school stationary, and adequate healthcare treatment.
JRS talks about walking with the people we serve and accompanying them on their journeys. What does accompaniment mean to you?
The way JRS accompanies the teachers is perfect. They send groups to train without distinction among them, and they leave no one behind.
Read more testimonies of our partners and companions here.