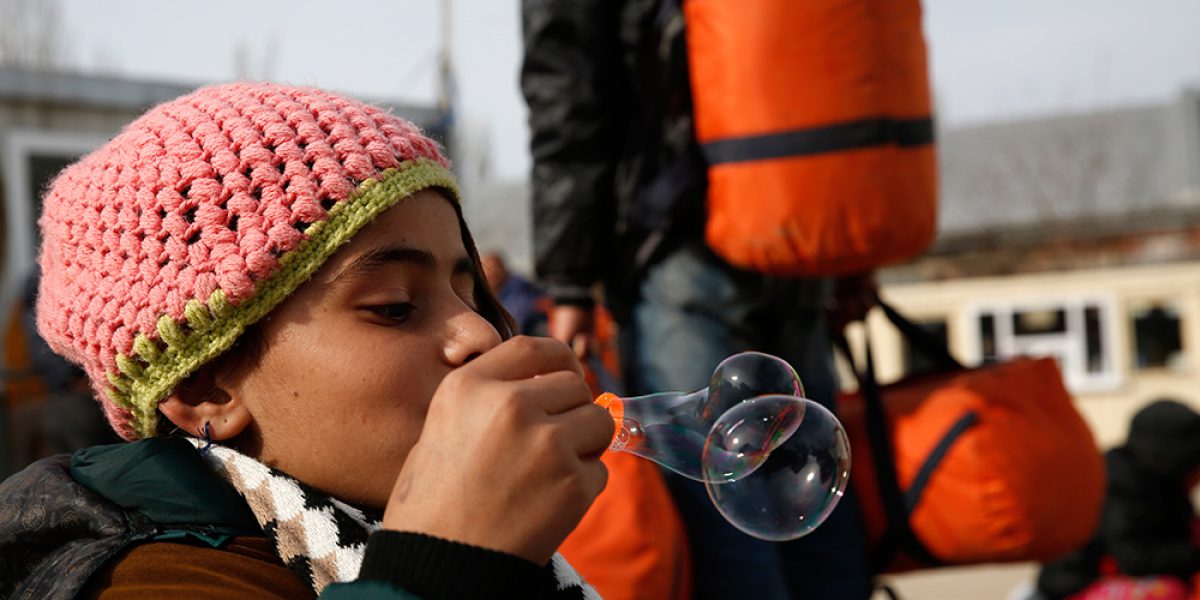 'Journeys of hope: Stories of refugees on the road to Europe' will guide you, through the voices of refugees, along the journey taken by thousands of people forced to flee their country to reach safety in Europe.
Maltese journalist and long-time JRS writer, Danielle Vella travelled alongside refugees in Greece, the Former Yugoslav Republic of Macedonia, Serbia, Croatia and in Italy, Austria and Germany, interviewing them about their reasons for fleeing their home countries and their hopes for a better future in Europe. For most of her travels she was accompanied by award-winning Maltese photojournalist Darrin Zammit Lupi who took a series of stunning photographs illustrating the human dimension of Europe's so-called 'refugee crisis'.
In early 2016, up to 2,000 people in need of protection arrived from Turkey to Greece on a daily basis. These women, children and men travelled across numerous physical, mental and legal obstacles to reach north-western Europe as quickly as they could, mostly Germany and Sweden. Even during this period, crossing borders was a deadly game and many accidents and deaths occurred.