Pope Francis' papal visit to the Democratic Republic of the Congo and South Sudan: a message for peace
05 February 2023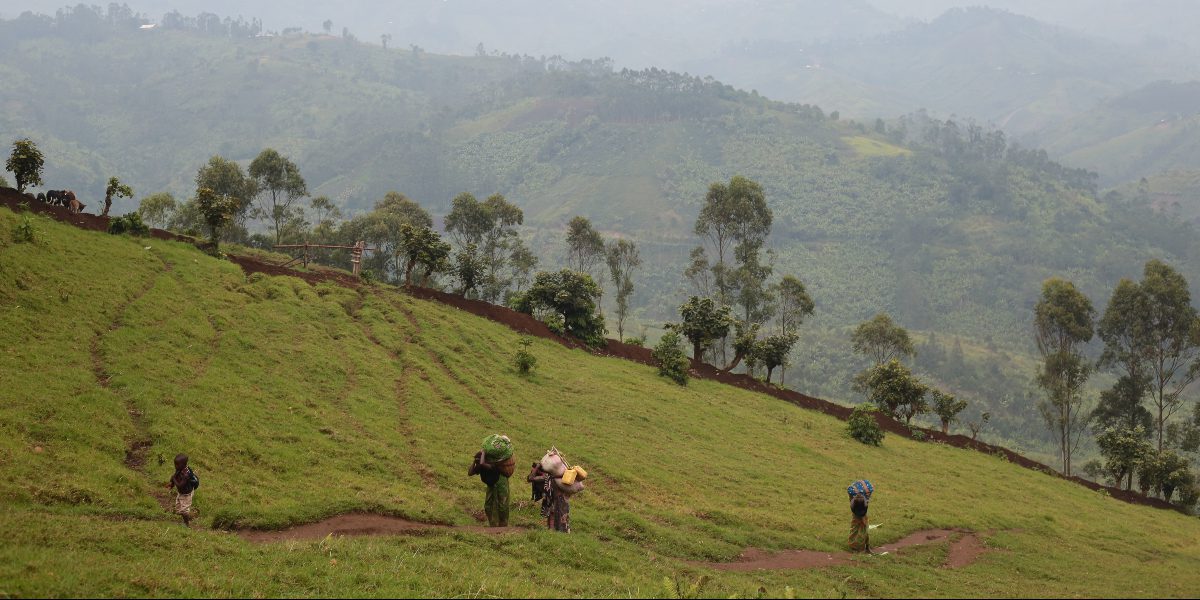 From 31st January to 5th February 2023 Pope Francis completed his 40th Apostolic Journey abroad, travelling between the Democratic Republic of the Congo (DRC) and South Sudan.
After spending three days in DRC, the Pope continued on an ecumenical pilgrimage for peace to South Sudan, together with the Archbishop of Canterbury and the Moderator of the General Assembly of the Church of Scotland.
In DRC, Pope Francis met a remarkable young woman, Nyota, a gender-based violence survivor and advocate for people with albinism, who has been supported by JRS. In South Sudan, a JRS delegation was part of His Holiness' meetings with internally displaced persons.
Both DRC and South Sudan have long been experiencing conflict, forced displacement, weakened infrastructures, and poor social services. The papal visit was key in shedding a light over these neglected crisis. The pilgrimage's motto, "I pray that all may be one" (John 17), invoked for reconciliation in these forgotten and protracted situations of conflict.
The Jesuit Refugee Service (JRS) has a long-standing history working in the region, carrying out different activities in DRC and South Sudan, and advocating for these neglected crisis not to be forgotten.
JRS joined people in both countries, as well as partners, parishes, and stakeholders, in welcoming Pope Francis and his message of peace. May His Holiness' visit bring opportunities for dialogue, peace, and reconciliation to the most vulnerable and marginalised.
When we remain docile in God's hands, He shapes us to become a people of reconciliation, capable of openness and dialogue, acceptance and forgiveness, who make rivers of peace flow through the arid plains of violence.
Pope Francis