Lebanon: JRS stands in solidarity during this devastating time
05 August 2020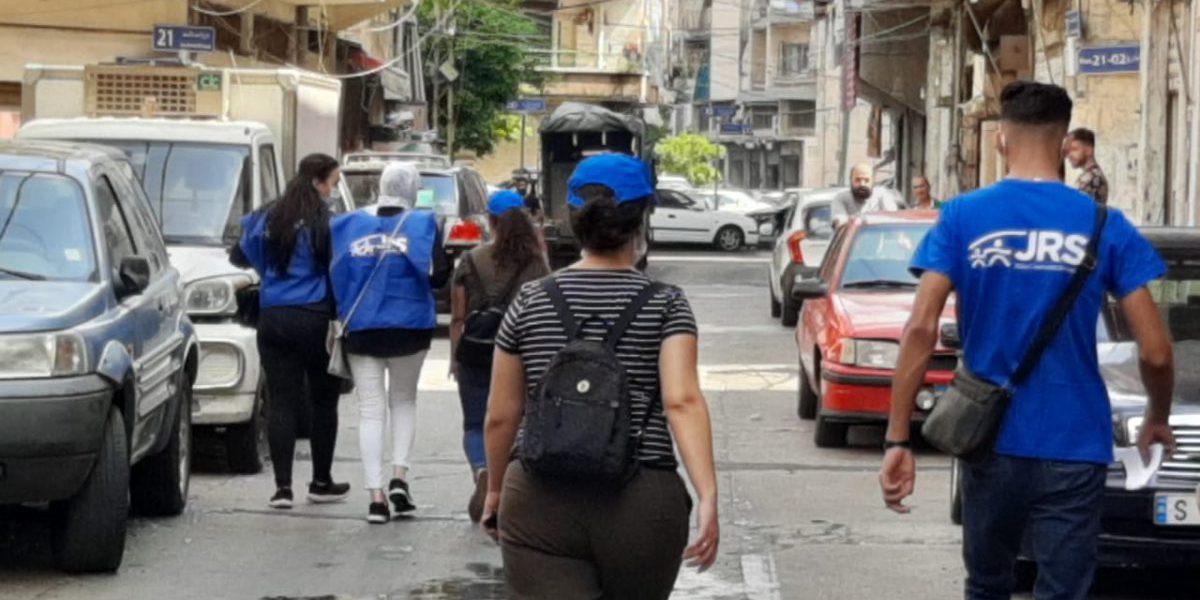 Our heartfelt condolences go to everyone affected by the massive explosions that rocked Beirut yesterday evening. Although JRS offices in Beirut sustained some damage, we are relieved to report that all staff are safe and accounted for.
The explosion happened during a time of significant social and economic turmoil in Lebanon, as well as the COVID-19 pandemic. It has been a difficult experience for everyone, but particularly for those who have already fled war and conflict.
JRS is providing immediate assistance to many of the affected families with the distribution of basic needs, including food, hygiene kits, and shelter assistance. The mental health and psychological support staff are working around the clock to help the most vulnerable cope with such traumatic experiences and ease the healing process in the future.
JRS regional offices, country offices, and the Bourj Hammoud social center and school were all badly damaged, as they were each about 1.5 Km from the center of the explosion. Frontline staff are conducting assessments.
We stand in solidarity with the people of Beirut and Lebanon during this devastating time and pray especially for those who have lost family and friends.