JRS Italy opens the Matteo Ricci Centre for Refugees
11 February 2019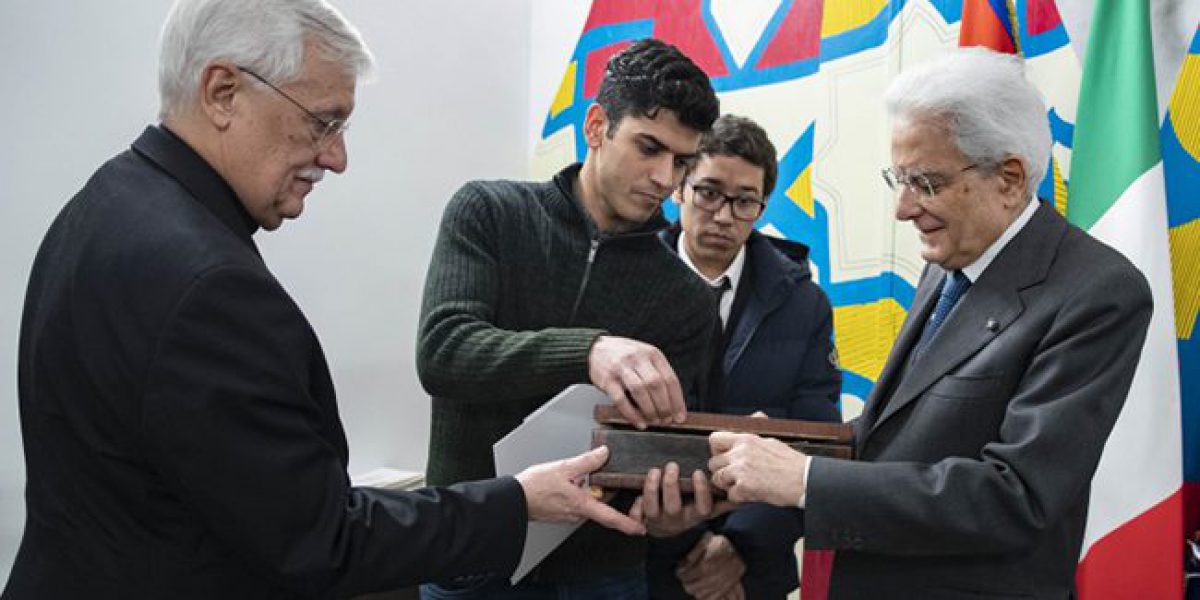 Rome – On 4 February, Centro Astalli (JRS Italy), opened a new reception and integration centre for asylum seekers and refugees, inside the Church of the Gesù in Rome. The centre, named after Matteo Ricci, will be a place of gathering, dialogue, strategising, and opportunity where migrants, citizens, organisations, and corporations can come together. The ceremony was attended by Italy's president, Sergio Mattarella. In his speech, President Mattarella identified welcome, integration, and collaboration as the key instruments needed to tackle today's migration phenomenon.
Welcome is a principle that has always guided the Jesuit Refugee Service (JRS) and Centro Astalli in the mission to accompany, serve, and advocate for refugees. The spirit of welcome is an essential value in any human relation and goes beyond particular religious beliefs or affiliations. President Mattarella stressed the validity of this path.
The reality of these stories is the reason why we intend to practise welcoming and integration in the centre, remembering that human dignity and solidarity among people are at the centre of everything.
Sergio Mattarella, President of Italy
Integration is fundamental to building a more cohesive and open society, where diversity is a resource, and ignorance and prejudice are a malpractice of the past. Centro Astalli named the new centre after Matteo Ricci, an Italian Jesuit who dedicated his life to understanding others. Matteo Ricci spent many years living in China, absorbing its culture without denying his own. He searched for a place of mutual understanding and harmony between the two. The significance of the name dedication was not lost on President Mattarella. He praised Matteo Ricci as the living example of how "culture does not have boundaries or rejection, but can integrate, unify, and enrich everyone's personality."
Collaboration is an essential part of solving today's global migration phenomenon. "This affects us everywhere, it concerns us all," said President Mattarella. Mass movements have a global reach. We need a joint effort from the international community to tackle and regulate them. At the end of his speech, President Mattarella called for states not to isolate themselves, but to find understanding and take global actions instead. He directed a particular warning to his country, urging a clear response to the migratory emergencies and policies of countries that do not respect the principles of democracy and every person's human rights. The harsh conditions of life, the suffering of conflict, and the dangers of forced migration, leave no room for uncertainty and no time for hesitation.
In response to President Mattarella's appeal, the Matteo Ricci centre is ready to host refugees and asylum seekers, to offer paths of social inclusion, and to foster positive relationships between migrants and the local community. The centre's activities cater especially to the youngest and most vulnerable of migrants. Centro Astalli recognises the value of newly acquired skills as tools that can be used in the job market, to establish positive social relationships and to further their integration into Italian society.