JRS formalises Child Safeguarding Policy
08 November 2017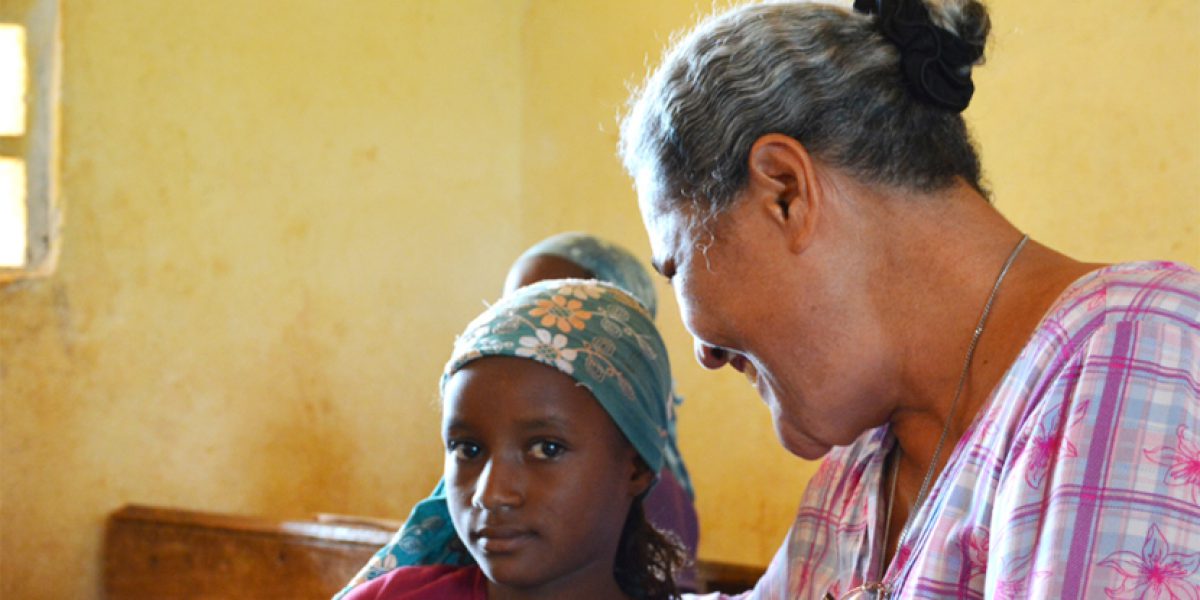 The Jesuit Refugee Service (JRS) has officially formalised its International Child Safeguarding Policy to ensure that all its staff members uphold the highest standard of respectable conduct when dealing with every human being below the age of eighteen years.
JRS recognizes that in situations where forced displacement occurs, children are most at risk for abuse and exploitation, even by personnel affiliated with the humanitarian agencies tasked to care for and assist them. Environments in which humanitarian aid work is taking place often create unequal power relations between beneficiaries and aid workers and present opportunities for exploitation and abuse of power, emphasizing the need for both preventative and responsive measures to be put in place to ensure that the safety and welfare of all children is of paramount importance.
With the introduction of this international policy, JRS reaffirms that the dignity and rights of every child must be respected, and sets forth a professional duty of care and protection for children by all JRS personnel – and partners – in every JRS project, outlining minimum standards and guidelines, as well as clear accountability.
The document was approved by the JRS Administrative Council and Senior Leadership Team and signed by the International Director, Fr Thomas H Smolich SJ. Training and other technical support will be provided to ensure that it is implemented in all JRS offices and operations worldwide. The policy and its annexes will be reviewed every three (3) years, or when changes in legislation occur or as a result of any significant change or event.
This effort reflects the overall Jesuit commitment to respecting and protecting the dignity of children which has its roots in St. Ignatius himself, as recently reiterated by Fr. Arturo Sosa SJ, Superior General of the Society of Jesus.
Speaking at the "Child Dignity in the Digital World" Congress organised by the Centre for Child Protection at the Gregorian University in Rome on 3 October 2017, Fr Sosa reminded attendees that upon his appointment as Superior General last year, the Society of Jesus's supreme governing body, the General Congregation, instructed him "to continue. . . to promote, within the communities and ministries of the Society, a consistent culture of protection and safety for minors."
In a time where children's dignity is often overlooked and even intentionally violated, we are urgently called to recover and strengthen St. Ignatius's foundational values of respecting and ensuring their protection in all that we do.