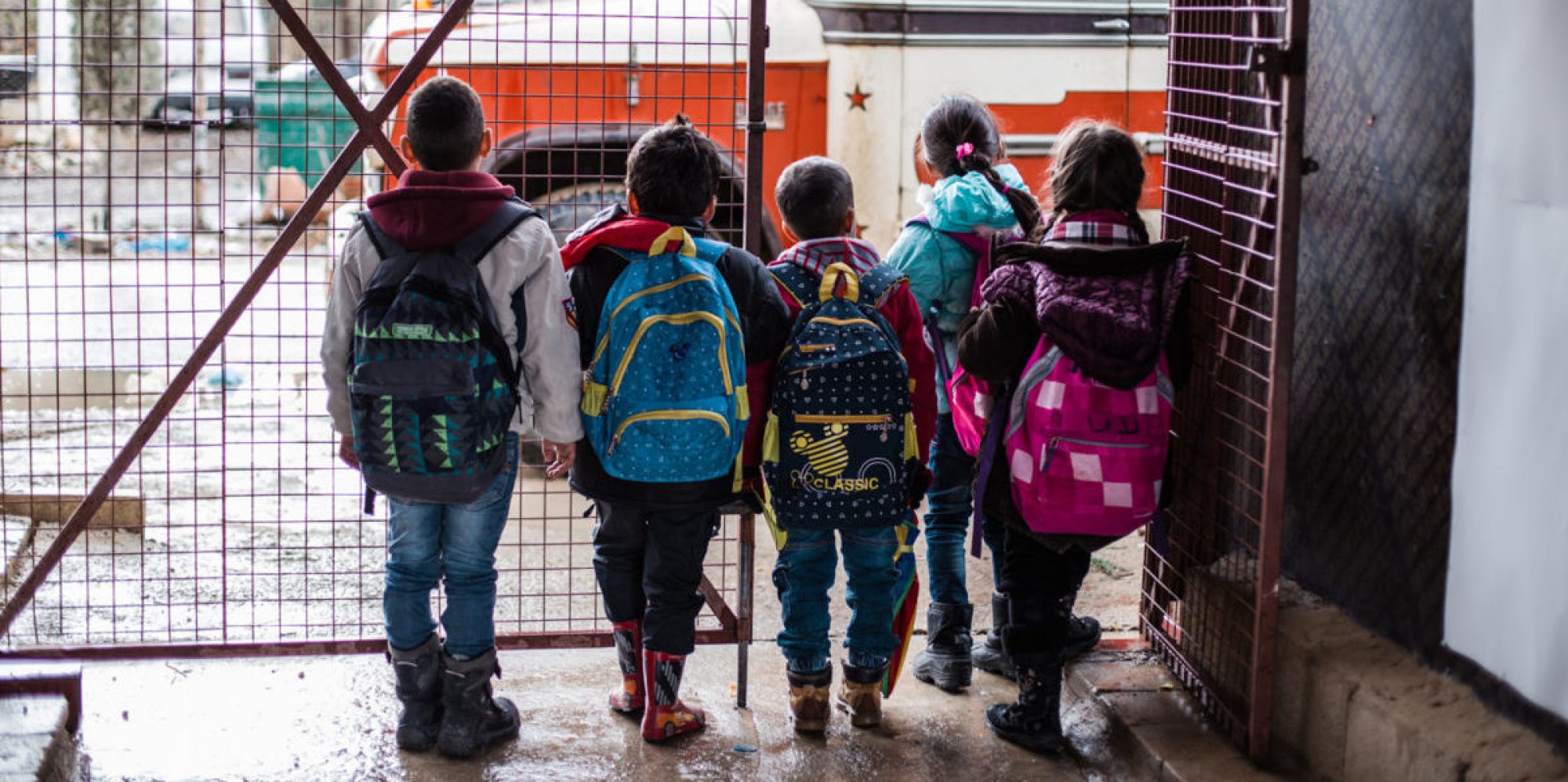 Support Refugees
Stand with the most vulnerable. Donate to support long-term solutions for refugees.
My desire to support JRS in any way I can was born from my experience in the field. I feel at home with the moderate, essential and flexible way to empower beneficiaries, involving hosting communities, with the style of the Ignatian pedagogy that I love.
Giovanna Ilardi, JRS Supporter
WHAT YOUR GIFT CAN DO
The current global refugee situation can appear so overwhelming that people wonder how they could possibly make any difference. Your financial gift to JRS contributes to long-term solutions.
School Kit
Covers the annual cost of education materials for a secondary school student in Dzaleka camp, Malawi.
Child Safeguarding
Pays for the training of a child safeguarding social worker to protect urban refugee children in Jbeil, Lebanon.
Teacher Training
Covers the annual cost of teaching materials, fees, and certification for a secondary school teacher in Maban, South Sudan.
Your support where it is needed most
Your unrestricted donation enables us to allocate funds flexibly when crisis strikes, or it could otherwise go to support our global programmes for education, child safeguarding and livelihoods. You may also choose to designate your funds to benefit refugees from the following countries:
Other ways to donate
To donate by cheque, please mail your donation to:
Jesuit Refugee Service               Borgo Santo Spirito 4
Rome, Italy 00193
ATT. PHILANTHROPY
By bank transfer:
Bank name: Banca Popolare di Sondrio
Account Name: Jesuit Refugee Service
IBAN EUROS

IT86Y0569603212000003410X05POSOIT22
IBAN US DOLLARS

IT97O0569603212VARUS0003410POSOIT22
Interested in making a tax-deductible gift?
Gifts to the International Office give you tax-deductibility in Italy.
If you are interested in making a tax-deductible gift in other countries, you can do so through our Jesuit partners listed below. Please indicate that your gift is meant for JRS.