Afghanistan: Expanding education opportunities for girls
24 November 2016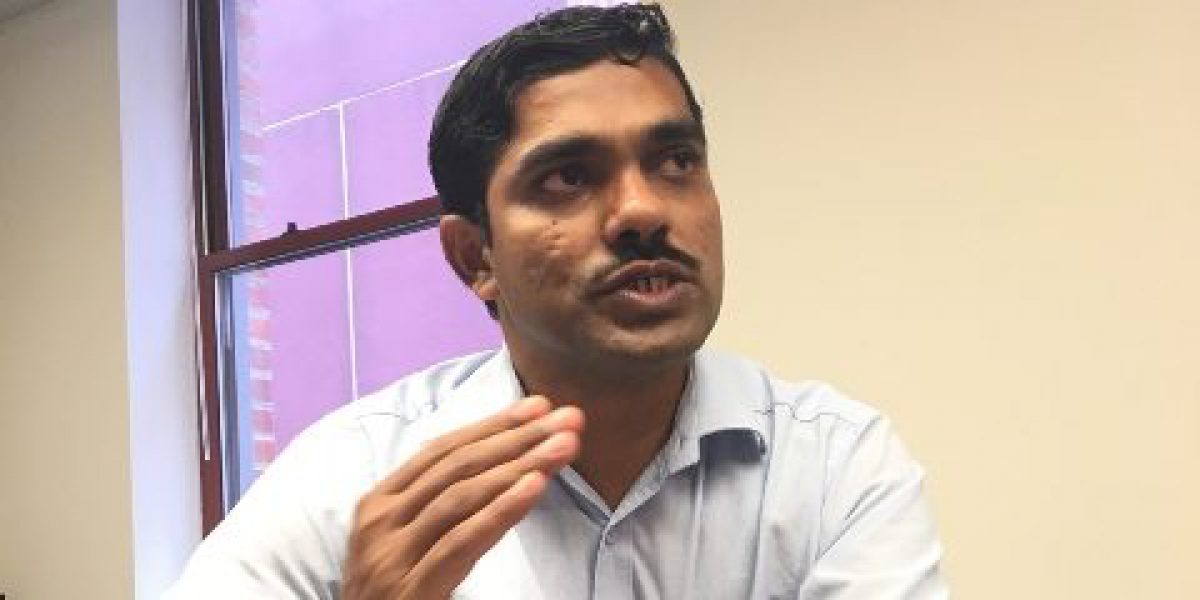 Bamiyan – While many international aid organizations have pulled out of Afghanistan in recent years, Jesuit Refugee Service remains committed to helping educate the country's youth – particularly girls and those from marginalized groups.
JRS actively recruits girls for its education programs in Afghanistan, striving to have at least 50 percent of it student body female. And in a country where tradition often dictates that girls learn separately from boys, most JRS classrooms are co-educational, a setup designed to break down inhibitive social barriers that can discourage – or outright prohibit – girls in their pursuit of an education.
Fr. Orville Desilva SJ, JRS project director for Afghanistan's Bamiyan region, said that because of JRS's longstanding work in Afghanistan, it has built strong, trustful relationships with many communities, allowing parents to feel comfortable sending their girls to study at JRS learning centers.
"It's not very common (in Afghanistan) where parents would send their girls to another province to study, but we work very closely with the local community and they're very supportive of the work we do," said Fr. Desilva, a native of India, during a recent visit to the JRS/USA office in Washington, D.C. "They see the impact of our programs on the community."
JRS trains about 5,000 students annually in Bamiyan city, located along the ancient Silk Road. Instruction includes "complementary" education classes that include English, computer and teacher training, and online diploma programs that are popular with students who aspire to continue their education beyond high school. JRS also helps train students for university entrance exams.
While other private schools in the region also offer the popular English courses, parents and students – particularly girls – are drawn to JRS because "we've tried to create a safe space where they can come in and study," Fr. Desilva said.
About 60 percent of all secondary level students in JRS programs in Afghanistan are girls, he said. Participation for girls increases to about 75 percent for post-secondary diploma courses offered through Jesuit Worldwide Learning: Higher Education at the Margins, a program formerly called Jesuit Commons: Higher Education at the Margins, or JC:HEM. The courses take place in Bayiman and in the neighboring Herat province.
Another innovative educational initiative that JRS started this year in Bamiyan is called "Each One, Teach Some." In this program, students from rural areas come to Bamiyan for three-to-four months of intensive English language training, then return home to pass on their new language skills to others. Of the 50 students from the remote province of Daykundi who participated in the program last winter, more than half were girls.
"We tell the students, 'you have learned English from JRS, you have benefited, so now you have to contribute back to your society," Fr. Desilva said. "We make them aware from the beginning that they have a responsibility to their community."
JRS Afghanistan also helps some of its students secure scholarships to Jesuit colleges in India, with many returning to their homeland after their studies to work with JRS.
"This is something we think is a way to move forward, because for various reasons it's not possible for a large number of Jesuits to be in Afghanistan," said Desilva, one of two Jesuits working in country for JRS. "But the people who work with us share the same and vision and mission, and then they are able to translate and take forward the work that we do in Afghanistan."
JRS works largely with the more vulnerable and marginalized Hazara community. During the Taliban regime some Hazaras fled to Iran, where they share a common language, Persian, with Iranians. After the Taliban retreated, many of the refugees returned to Afghanistan and settled in the larger cities to look for work.
Pashtun and Hazara students study side-by-side in JRS classrooms, which Fr. Desilva says "creates a very good platform where the students can interact with one another and overcome, to a certain extent, the ethnic differences which they might have."
The Jesuit added that while he would like to expand programs in Bamiyan and elsewhere in Afghanistan, cutting through bureaucratic red tape can be cumbersome.
"But definitely we can see ways of expanding what we do and reach out to many more students and some schools in the more rural areas around the Bamiyan center," he said.